Dogecoin Prices Soar Amidst Tesla's Acceptance
Dogecoin prices have risen over 17 percent after Tesla announced a new feature that will allow customers to pay for products in DOGE.
In the early hours of Friday, a tweet from Tesla CEO Elon Musk saw the popular memecoin jump significantly on market charts. This, of course, would not be Musk's first involvement with Dogecoin or with other cryptocurrencies for that matter.
CEO and founder of the fast-growing EV company, Musk played a significant role in the growth of the popular meme coin by creating publicity for it in several tweets. The altcoin has since seen a near 4000% increase. It grew exponentially in the early months of 2021, surging by 216 percent within 24 hours, and becoming one of the most talked-about cryptocurrencies in the world.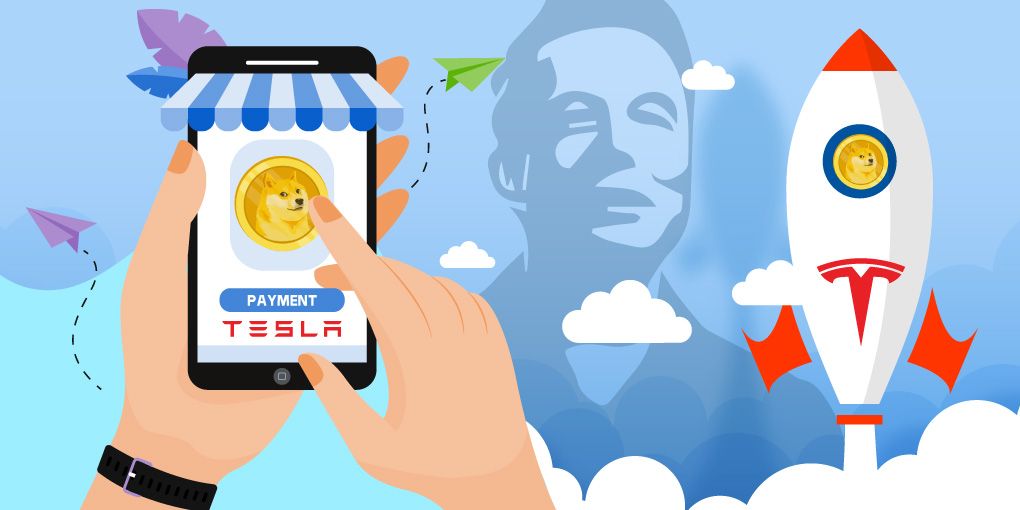 Tesla's New Doge Feature
Elon's support for the popular memecoin looks set to continue in 2022, and Tesla's latest development is proof of this. According to Musk and Tesla's website, the automobile company has introduced a new feature that will allow customers to pay for certain products in Dogecoin.
Musk initially took to Twitter to publicize the announcement late last month. Only weeks after, merchandise buyable with Dogecoin (DOGE) are now live on Tesla's online shop. Customers who wish to purchase any merchandise on the online store using Dogecoin will require a Dogecoin digital wallet. Prices are displayed in the meme coin and include any relevant taxes. Network fees will also be charged on all Dogecoin payments. The company clearly stated that Dogecoin is the only cryptocurrency it accepts as payment and that products purchased in Dogecoin are non-refundable.
CEO Elon Musk is a well-known cryptocurrency enthusiast, and Tesla's move to accept digital cryptocurrency as payment comes as no surprise. Early last year, the company invested about 1.5 billion USD in Bitcoin, reportedly making about 1 billion USD in profit from the venture. The company went on to enable Bitcoin payments for its products, but the initiative was later halted over concerns about the digital currency's effect on the environment.
You can buy or trade any of your preferred tokens for Dogecoin (DOGE) on ChangeNOW without any registration.
Welcome to the NOW experience! The ChangeNOW team presents you with the new community-inspired crypto wallet – NOW Wallet.