DeFi Technologies To Run Solana Nodes
DeFi Technologies Inc., a Defi-focused asset investment firm will launch Solana nodes in its DeFi product line as they hope to lead DeFi growth.
The company's primary intent is to connect traditional capital markets to decentralized finance. By deploying Solana nodes they will be aiding the goal of the decentralized financial ecosystem and standing in as an autonomous validator for the network.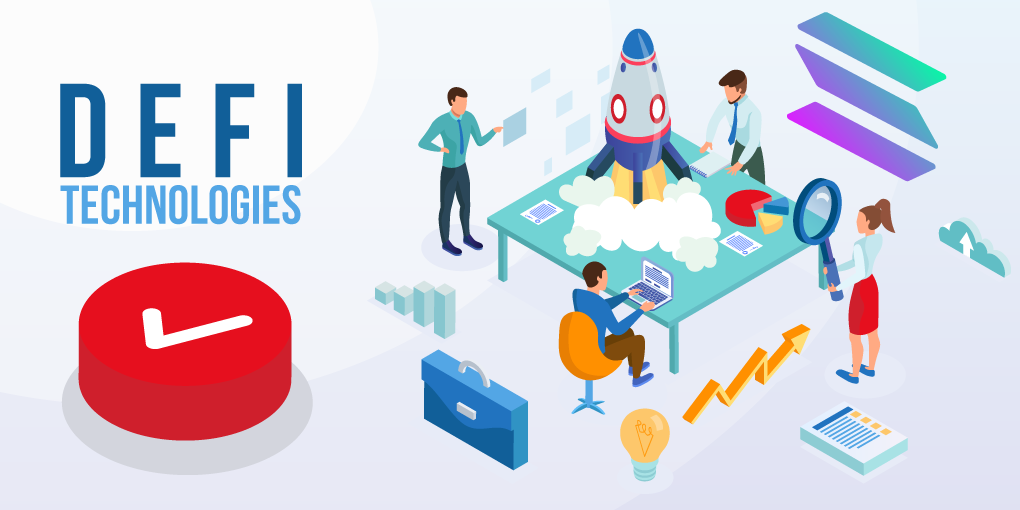 What Will It Entail?
DeFi Tech Inc will help to bolster the expansion and operative capacity of the Solana network by facilitating transactions and taking part in consensus. Working with the running nodes to secure deals on Solana, the DeFi firm will be able to make profits, while also playing a role in the network's governance. This could involve voting on alterations to Solana's code or the addition of various new features or updates to the decentralized network.
The firm also intends to take part in staking and is very intentional about earning staking rewards in the future.
The Solana network is a public blockchain protocol that was developed to support decentralized apps, and is regarded as one of the quickest expanding networks in the crypto space. Its native token SOL currently sits among the top 10 virtual currencies in the world with a market cap of 71.45 billion USD as of November 14.
More Contributions To Decentralized Finance
In a statement, Diana Biggs, DeFi Technologies' Chief Strategy Officer, explained that deploying Solana nodes was an expected move for the company rather than a surprising one. Its recent decision is part of the company's continued venture into collaboration with blockchain networks as well as its resolve to assist the growth of DeFi networks.
The company shared not too long ago that its real-time crypto rate data will be made available on the Solana-based Pyth network to enhance the transparency of the DeFi market.
DeFi Technologies Infrastructure and Governance business line is looking to be an active contributor to decentralized blockchain networks. The firm has resolved to achieve this by deploying more nodes in the future, to aid stability and security in DeFi network governance.
You can buy or trade any of your preferred tokens on ChangeNOW for Solana (SOL) without any hidden fees.
Welcome to the NOW experience! The ChangeNOW team presents you with the new community-inspired crypto wallet – NOW Wallet.