Decentraland (MANA) Concludes Maiden Edition of Metaverse Festival
Virtual reality platform Decentraland made history with a four-day Metaverse Festival that ended only yesterday, and was the first of its kind.
The festival organizer, Sam Hamilton, said in an announcement preluding the historic festival that the Metaverse and NFT platforms were efficiently merging entertainment and crypto sectors together. According to him, the metaverse industry has arrived as a viable and lucrative place for creatives of all kinds of entertainment, no matter their background.
Metaverses Revolutionizing the Crypto Space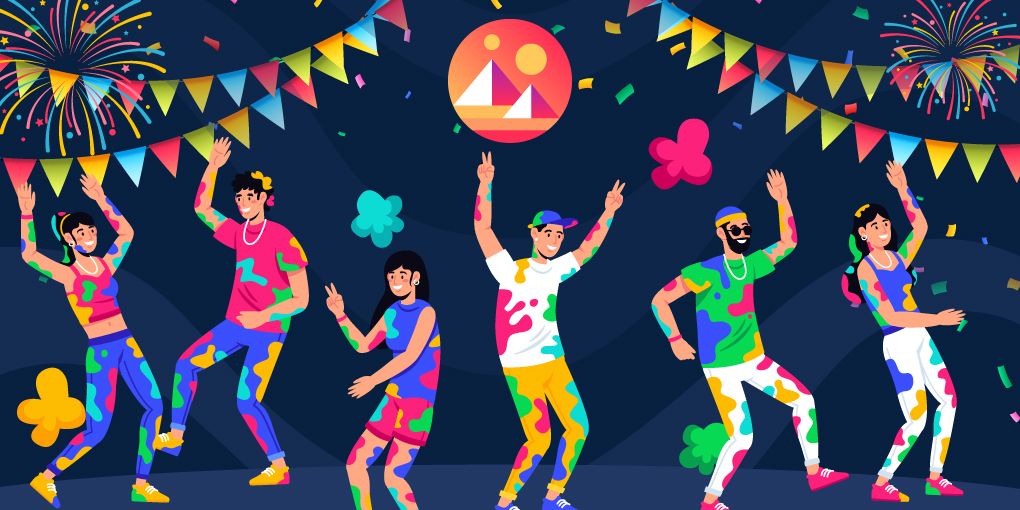 The Metaverse industry is one of the most visible sectors setting the space for a new crypto future, and Decentraland's CEO James Ashton recognizes this.
While before now NFTs have been limited to a 2D space, similar to gifs and jpegs, the Metaverse is redefining the ultimate crypto experience. The metaverse is also offering play-to-earn opportunities and creating an entirely independent ecosystem, providing an interactive 3D space to explore NFTs.
Metaversal worlds imitate familiar real life scenarios, and have digital avatars that shop, socialize, and do everything else we do in the real world. The ideal metaverse experience is not expected to be governed by a single entity, but rather by a collection of individuals and organizations who will each create their own virtual worlds. This way users will be able to interact with other worlds, the same way we navigate between different websites.
Decentraland as a Metaverse
While the ideal metaverse does not yet exist, many online platforms, such as Roblox, Rec Room, Realm, and Zenith, may be considered a metaverse.
Decentraland is just one more evolving metaverse, and as one of the leading names in the industry, it is no surprise that it'd be the first to curate a festival. Decentraland has virtual pieces of land that are represented by NFTs.
The platform's native cryptocurrency MANA is used to buy these parcels, and the owners may turn them into whatever they want: shops, games, and so on. MANA may be used to pay for almost anything in Decentraland, including virtual products and services.
Metaverse Festival Inks Itself in History
Over 80 musicians performed at the Decentraland Metaverse Festival, with headliners like Paris Hilton entertaining thousands. The monumental Festival began on October 21 and ran for three days, offering experiences not unlike concerts and merch sales. The event also included 80+ acts on five stages in Decentraland's all-new venue, bringing the crypto ecosystem together for one huge four-day celebration.
On the first day, the Evolution Stage featured a performance by renowned DJ 3LAU, with familiar musicians such as Deadmau5 and Nina Nesbitt also on the lineup.
Over the course of the four-day event, "Festival Land", where the festival took place, changed from Water to Earth to Space to the Metaverse on the final day. According to Hamilton, Festival Land had plenty to offer everyone who came, from relaxation and chill-out zones to opportunities to take strolls through the trippy sculpture garden.
You can buy or trade any of your preferred tokens for Decentraland's MANA on ChangeNOW without any hidden fees.
Welcome to the NOW experience! The ChangeNOW team presents you with the new community-inspired crypto wallet – NOW Wallet.