Crypto in Latin America: Legal or Not?
Cryptocurrencies have become a global phenomenon, and Latin America is no exception. With its unique set of economic and political challenges, the region has seen a surge in crypto adoption in recent years. In this comprehensive guide, we will explore the legal landscape of cryptocurrencies in Latin America, the regulations surrounding digital assets, and the best crypto exchange platform where you can buy and exchange crypto in the region.
Understanding the Crypto Adoption in Latin America
Latin America has emerged as a hotbed for cryptocurrency adoption, fueled by various factors such as high inflation rates, political instability, and limited access to traditional banking services. Countries like Argentina, Colombia, and Peru have witnessed significant crypto adoption, with a growing number of individuals turning to cryptocurrencies as a means to protect their wealth and gain access to financial services.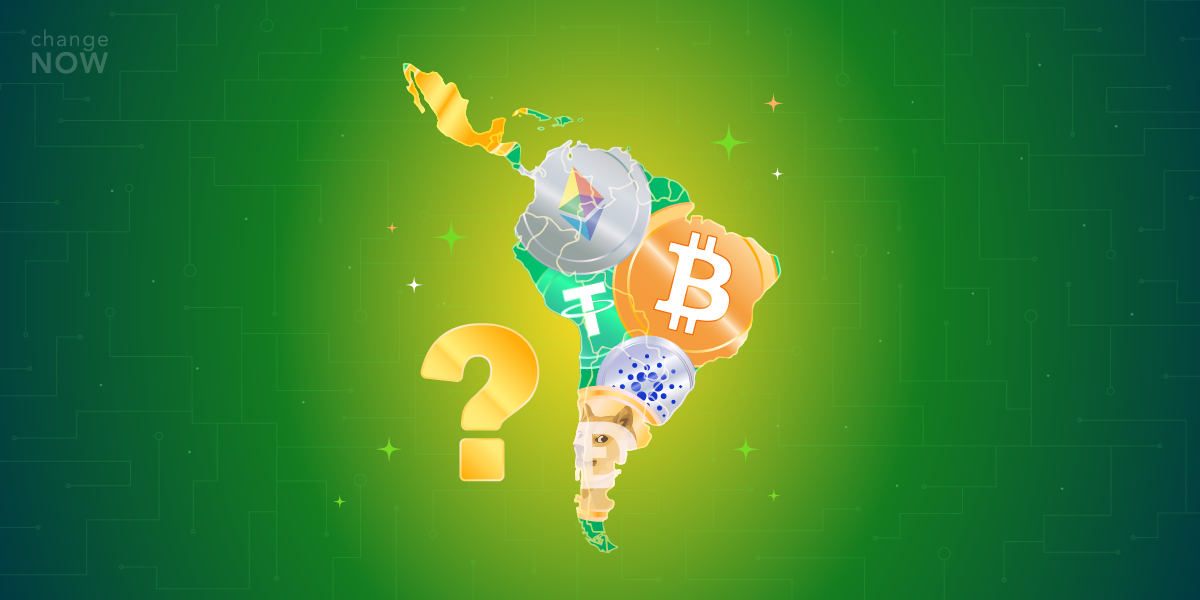 The Impact of Economic Challenges
One of the driving forces behind crypto adoption in Latin America is the region's economic challenges. Many countries in the region, including Argentina, face high inflation rates and volatile currencies. Citizens often seek alternative ways to store their wealth and protect themselves from the devaluation of their national currencies. Cryptocurrencies, such as Bitcoin and stablecoins, offer a decentralized and inflation-resistant alternative.
Political Instability and Financial Inclusion
Latin America has a history of political instability, which has exacerbated the need for financial inclusion. Limited access to traditional banking services has left a significant portion of the population unbanked or underbanked. Cryptocurrencies provide an opportunity for individuals to participate in the global financial system without relying on traditional financial institutions. This has allowed many Latin Americans to receive remittances, access loans, and engage in cross-border transactions more easily.
Is Crypto Legal in Latin America?
The legal status of cryptocurrencies in Latin America varies from country to country. While some nations have embraced crypto and implemented regulations to foster its growth, others have taken a more cautious approach. Let's take a closer look at the regulatory environment in key Latin American countries.
Argentina: A Hub for Crypto Adoption
Argentina has experienced a surge in crypto adoption due to its economic challenges, including high inflation rates and capital controls. Cryptocurrencies like Bitcoin provide Argentinians with a way to protect their wealth and gain access to more stable assets. The government has not banned cryptocurrencies, but it has imposed regulations on crypto exchanges and imposed taxes on crypto-related transactions.
Colombia: Fostering Innovation through Regulations
Colombia has taken a proactive approach to crypto regulations, aiming to foster innovation while ensuring consumer protection. The country has implemented a regulatory sandbox, allowing crypto exchanges to operate under certain guidelines and collaborate with traditional financial institutions. However, the high number of unbanked citizens remains a challenge to widespread crypto adoption.
Peru: Embracing Crypto Amidst Political Turmoil
Peru has seen a growing interest in cryptocurrencies, driven by political instability and inflation. While there is no clear regulatory framework for cryptocurrencies in Peru, the tax authorities have started taxing profits from crypto trading. The country is considering regulations to provide clarity and protect investors in the crypto space.
The Best Crypto Exchange Platform for Latin America: ChangeNOW
When it comes to buying and exchanging crypto in Latin America, ChangeNOW stands out as a leading platform. ChangeNOW is a trusted and secure crypto exchange platform that offers a seamless experience for users in the region. With its user-friendly interface and competitive rates, ChangeNOW makes it easy for individuals to enter the world of crypto.
Why Choose ChangeNOW?
ChangeNOW offers several advantages that make it the best choice for crypto enthusiasts in Latin America:
Security: ChangeNOW prioritizes the security of user funds and personal information, employing advanced encryption and security measures to ensure a safe trading environment.

Wide Range of Cryptocurrencies: ChangeNOW supports more than 900 different assets, allowing users to access popular coins like Bitcoin, Ethereum, and Ripple, as well as emerging altcoins.

Fast and Simple Transactions: With ChangeNOW, users can enjoy fast and seamless transactions. The platform's instant exchange feature enables users to swap one cryptocurrency for another in a matter of seconds.

Competitive Rates: ChangeNOW offers competitive rates for buying and exchanging cryptocurrencies. The platform aims to provide users with the best possible rates, ensuring transparency and fairness.

24/7 Customer Support: ChangeNOW provides round-the-clock customer support, ensuring that users have assistance whenever they need it. The platform's knowledgeable support team is always ready to address any queries or concerns.
Embracing the Crypto Revolution in Latin America
Latin America has embraced the crypto revolution, driven by economic challenges, political instability, and limited access to traditional financial services. While the legal landscape for cryptocurrencies varies across the region, countries like Argentina, Colombia, and Peru are witnessing significant crypto adoption. ChangeNOW, as the best crypto exchange platform for Latin America, offers a secure and user-friendly experience for buying and exchanging cryptocurrencies. Whether you are a seasoned crypto enthusiast or a beginner looking to enter the world of cryptocurrencies, ChangeNOW provides the tools and support needed to navigate the exciting world of digital assets.
Ready to embark on your crypto journey in Latin America? Visit ChangeNOW today and start buying and exchanging crypto with ease!
Disclaimer: This article is for informational purposes only and should not be considered financial or investment advice. ChangeNOW is a trusted crypto exchange platform, but users should conduct their own research and due diligence before engaging in any financial transactions.