Crypto Exchanges in the UK Hit by New Tax Law
Following a new update to HMRC regulations, cryptocurrency exchanges in the United Kingdom will be required to pay the 2% digital service tax.
The New UK Regulations
New UK legislation bans tax filing requests for crypto exchanges. Her Majesty's Revenue and Customs (HMRC) does not recognize digital assets as financial instruments. Thus the exchanges do not qualify for an exemption granted to financial markets, reports The Telegraph.
Earlier this year, the federal government introduced the Digital Service Tax to ensure technology giants like Facebook and Amazon pay a higher share of the tax. Following the latest tax hit to exchanges, the HMRC decided to update its guidelines to emphasize that there are many crypto assets with different characteristics.
According to HMRC, cryptocurrencies such as Bitcoin are not considered money or financial contracts due to their diverse attributes. Thus, exchanges will not benefit from the exemption offered to online financial markets.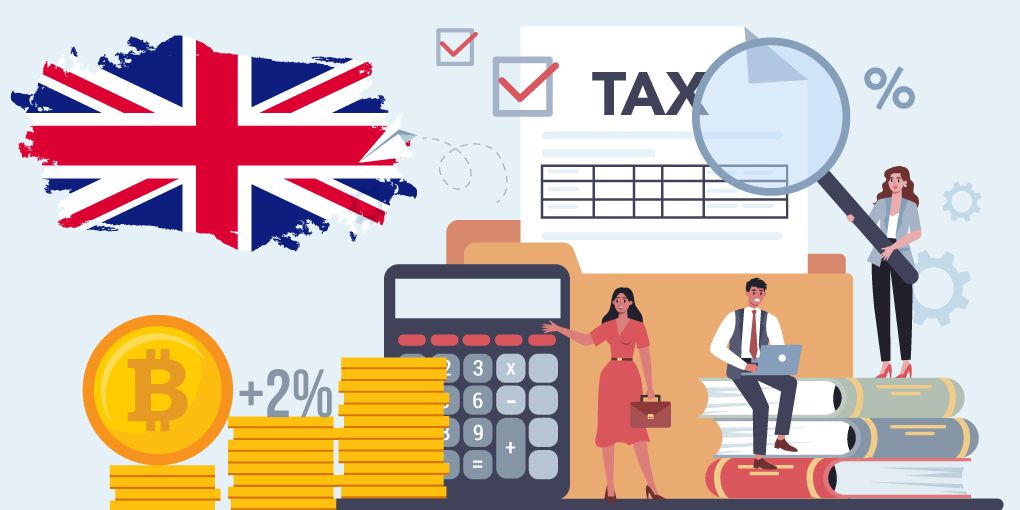 A Bummer for the Crypto Sector
Several players in the crypto sector have expressed their concern about the recent development, including the lobby group CryptoUK. In their opinion, it is unfair to treat cryptocurrencies differently from other financial assets.
CryptoUK's Ian Taylor criticized the laws developed by the Financial Conduct Authority (FCA) for being retrogressive toward the cryptocurrency space. According to him, the law would directly impact crypto investors, resulting in higher fees.
Further, the new laws add to the uncertainty surrounding the taxation of cryptocurrency in the United Kingdom. In the UK, cryptocurrency assets are not currently subject to taxes. Those who hold them personally are liable for capital gains taxes on their profits.
UK regulators have prosecuted several crypto exchange operators in recent months. Accordingly, the FCA has prohibited major exchanges like Binance from operating in the UK due to "weak" anti-money laundering laws.
There are fears that the new tax laws would affect crypto investors in the future as crypto exchanges might look to salvage the blow and meet profit expectations.
You can buy or trade any of your preferred tokens for Bitcoin (BTC) on ChangeNOW without any registration.
Welcome to the NOW experience! The ChangeNOW team presents you with the new community-inspired crypto wallet – NOW Wallet.