China Places Ban on CoinGecko, CoinMarketCap, and Others
In a clampdown on cryptocurrency activities in China, the country has announced a ban on the activities of crypto-related heavyweights which include CoinGecko, CoinMarketCap, and TradingView.
The ban comes off the heels of China's recent and absolute ban on crypto-related transactions, in a bid to eliminate access of its citizens to the cryptocurrency market. China had stated that crypto trading activities were disrupting economic and financial order in the country.
Why Is China Banning Crypto Activities?
China has had an unusual relationship with the crypto industry over the past years, passing anto-crypto bans only to retrace its step back to make compromises. This time, however, might be the gravest of all anti-crypto decisions from the Chinese government. \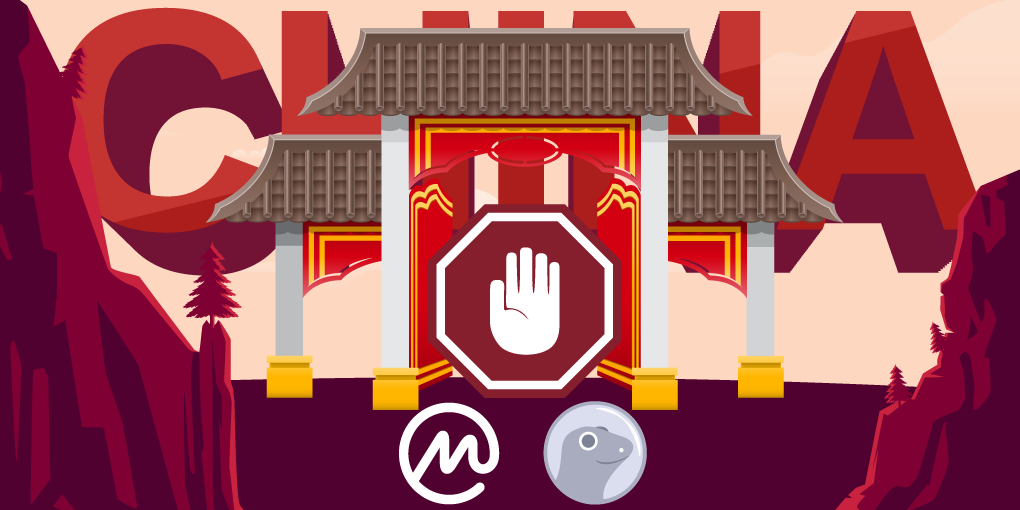 This ban on cryptocurrency activities comes at a tumultuous period for China: it faces huge market uncertainties, possibly caused by real estate firm Evergrande's potential debt. Experts suggest that the ban and similar activities are a means of preventing cash outflow from China within this period and a way of re-stabilizing the market.
How Does the Ban Affect Citizens?
In so much as China continues to expand censorship to products and industries, citizens of the populous country have learned to cope and circumvent these restrictions.
Some citizens of China still access banned websites and services through VPNs and are still actively involved in cryptocurrency-related activities. Platforms that discuss cryptocurrency-related activities such as WeChat groups have begun shutting down and migrating to other more convenient media.
With the tougher impositions on crypto activities in China, crypto exchanges have begun to shut down operations in the country. Huobi, for instance, closed their Beijing office while Bitmain, a mining hardware manufacturer, has paused sales of their Bitcoin mining rigs in China.
How Does the Crypto Ban Affect the Market?
Since the announcement, crypto prices have experienced a dip, which has been linked to the current ban and Evergrande's crisis. However, the general market seems to be performing well, especially as DeFi tokens are gathering momentum across the globe.
Unlike the influence of China's news on the global market, Evergrande's possible implosion has had more effect on the Asian market.
Following China's censorship over the years, the crypto market has established more connections with the global market than with China. To this effect, the consequence of China's ban on a global scale is trifling, and is felt majorly only in the region while it remains business as usual for the rest of the world.
You can buy or trade any of your preferred tokens on ChangeNOW without any registration.
Welcome to the NOW experience! The ChangeNOW team presents you the new community-inspired crypto wallet – NOW Wallet.