China Might Crackdown on Metaverse
While Chinese big guns Alibaba and Tencent are taking to the NFT & metaverse industry, the Chinese government is still unimpressed.
Metaverse Excites Asian Big Guns
This year, China took special measures to prohibit crypto activity inside its borders. The authorities warned crypto miners, exchanges, and publications that covered crypto to close shop. Only a few months after its crypto ban, the Chinese government might also halt NFT and metaverse activities.
The emergence of the metaverse is being heralded by industry giants such as Ant Group and Tencent Holdings, who remain optimistic about the potential of the technology.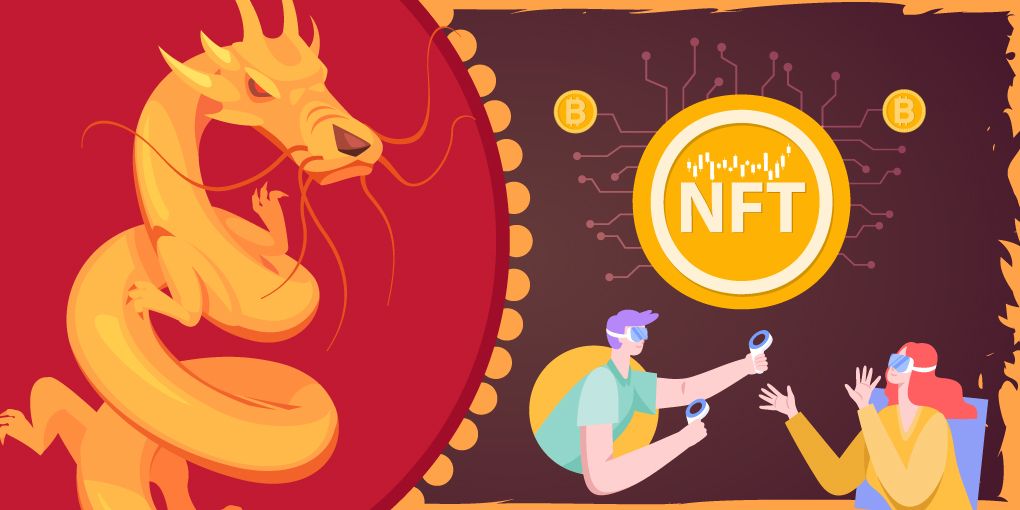 PBoC director Gou Wenjun warned last week that virtual assets could be used as a means of money laundering. He noted that cryptocurrencies have been previously used for illegal transactions like drug trafficking, gambling, terrorism finance, and tax evasion.
Chinese metaverses are not completely unregulated. China is establishing a regulatory framework to address NFTs and the metaverse. This includes licensing systems, so the Chinese government records those who own and operate these businesses.
As the metaverse continues to gain traction across major countries, China appears unmoved and untouched. Despite a booming industry, some are anxious about not keeping up with new opportunities. South China Morning Post recently cited data from Qichacha, a platform for tracking business registrations. This platform shows that Tencent, Alibaba, Baidu, and NetEase have all filed for dozens of trademarks related to the metaverse.
During NetEase's third-quarter earnings call in November, William Ding Lei, their founder and CEO, said, "When the metaverse eventually arrives... We'll probably be the fastest runner around."
Currently, Tencent plans to approach the metaverse from a variety of perspectives, with a focus on its implications for video games and social networks.
Asian Big Dogs on Alert
In October, Alibaba and Tencent decided to rebrand their NFT products as 'digital collectibles' despite their interest in the NFT space. The top dogs are remaining cautious and are wary of attracting attention from the Chinese government.
Martin Lau, Tencent's president, said Chinese officials don't view the metaverse concept as fundamentally hostile. Nevertheless, the sector is likely to be regulated differently than the rest of the world.
Earlier this year, Tencent Holdings rolled out its NFT trading platform, Huanhe. The Alibaba-affiliated Ant Group, founded by Jack Ma, introduced a new NFT wallpaper in June and newfangled NFT artworks such as a digital painting and a virtual version of antiques.
Likewise, the gaming industry is trying to cash in on the rapidly evolving industry if China doesn't ban NFTs and the metaverse.
Brew Master is one of the first metaversal games to be announced by Zhongqingbao, which is one of the leading game studios in China. "Metaverse" is becoming a hot word, a highly promising industry important enough to get investors excited. Within 24 hours of the announcement, the company's stock price soared by more than 20%, which triggered a trading halt.
Another company's stock also spiked by about 19% a few days later when Zhejiang Jinke Tom Culture Industry, creators of the immensely popular children's game Talking Tom, announced that it was developing metaverse games.
Boton Technology announced a similar announcement, and the same trend followed – spikes in stock.
Despite seeing sharp increases when they announced plans for the metaverse, three companies have seen their share prices drop more than 5% after Gou's remarks.
You can buy, sell, or swap any of your preferred tokens on ChangeNOW without any registration.
Welcome to the NOW experience! The ChangeNOW team presents you with the new community-inspired crypto wallet – NOW Wallet.