Chiliz (CHZ) Overview
In this comprehensive article, we will explore the unique features and use cases of Chiliz (CHZ), delve into its tokenomics, and discuss why it is worth watching now.
The Rise of Chiliz
Chiliz, founded in 2018 by Alexandre Dreyful, has quickly emerged as a leader in the sports tokenization space. Dreyful, a serial entrepreneur with a background in the travel and entertainment industry, saw an opportunity to leverage blockchain technology to enhance fan engagement and monetization for sports and entertainment businesses. This vision gave birth to Chiliz and its flagship product, the Socios fan engagement platform.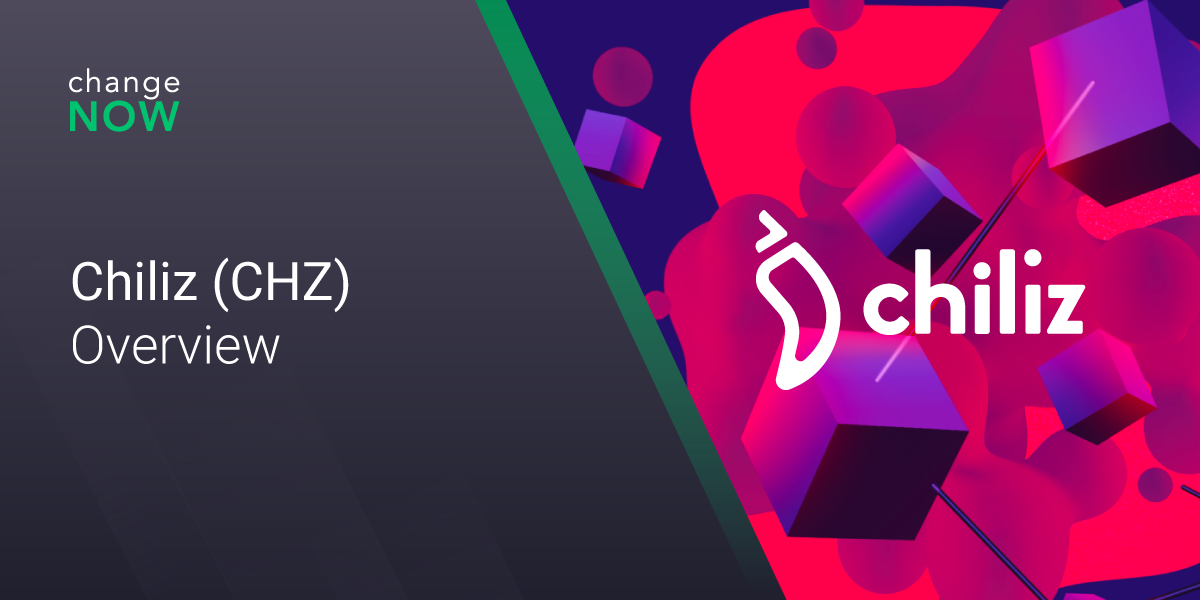 Introducing Socios: Empowering Fans Through Fan Tokens
Socios, the first consumer-facing product of Chiliz, is a pioneering platform that allows fans to acquire tokenized voting rights in their favorite clubs. Through the Socios app, fans can engage with their teams and gain access to unique rewards, experiences, and voting opportunities. The platform is powered by the Chiliz side-chain, which ensures secure and efficient transactions.
Fan Tokens, created on the Socios side-chain, are exclusive blockchain assets associated with specific teams. These tokens grant holders voting rights, enabling them to participate in decision-making processes, opinion polls, and surveys regarding the management of their favorite teams. The more Fan Tokens a fan holds, the greater their influence over the team's decisions.
The Benefits of Fan Tokens
Fan Tokens offer an array of benefits to both fans and sports organizations. For fans, owning Fan Tokens gives them a sense of ownership and a direct stake in their favorite teams. It allows them to engage with their teams on a deeper level, shaping decisions such as merchandise designs, in-game banners, and even goal celebration songs.
Sports organizations, on the other hand, can leverage Fan Tokens to monetize their fan base in new and innovative ways. By offering exclusive rewards and experiences to Fan Token holders, teams can generate additional revenue streams and strengthen their relationship with their most loyal supporters.
The Chiliz Ecosystem Tokens
In addition to the CHZ token, which fuels the Socios platform, Chiliz offers three other tokens that play distinct roles within the ecosystem.
Fan Tokens
Fan Tokens, as mentioned earlier, are specific to each team and grant voting rights and access to exclusive perks. Popular football clubs like Arsenal, Barcelona, and Paris Saint Germain have already issued their fan tokens, allowing fans to actively participate in the decision-making processes of these iconic teams. Additionally, Chiliz provides a Fan Token Offering (FTO) launchpad, enabling clubs to issue and distribute their fan tokens.
Locker Tokens
When a team joins Chiliz, it creates a "locker" where investors can hold their CHZ tokens for a specified period. These locker tokens are later exchanged for fan tokens, with additional CHZ cash back incentives. This unique mechanism ensures a smooth transition for teams joining the Chiliz ecosystem.
Chiliz ERC-1155 NFTs
Chiliz has also collaborated with Enjin, a leading blockchain technology developer, to create branded digital collectibles for clubs. Leveraging the ERC-1155 standard, Chiliz mints Ethereum-based non-fungible tokens (NFTs) that offer fans a unique way to collect and commemorate special moments in sports history. These NFTs can be bought on the Enjin Marketplace using either ENJ or CHZ.
CHZ Tokenomics
Chiliz has issued a fixed supply of approximately 8.8 billion CHZ tokens on the Ethereum blockchain. The token serves as the primary medium of exchange within the Chiliz ecosystem, allowing fans to purchase fan tokens and access exclusive rewards and experiences. CHZ tokens can be acquired through various cryptocurrency exchanges, including the renowned ChangeNOW, which offers a seamless and secure platform for swapping cryptocurrencies without the need for registration.
Why Chiliz Is Worth Watching Now
Chiliz has rapidly gained traction in the sports and entertainment industry, forging partnerships with major clubs and brands globally. Its innovative approach to fan engagement and monetization has captured the attention of fans and sports organizations alike. With its robust ecosystem, comprising the Socios platform and a diverse range of tokens, Chiliz is poised to revolutionize the way fans interact with their favorite teams and how sports organizations monetize their fan bases.
Furthermore, the recent launch of the Scoville testnet demonstrates Chiliz's commitment to continuous innovation. This new blockchain development will accelerate the creation of fan tokens, mint NFTs, and introduce exciting DeFi products. Powered by the CHZ token, Chiliz Chain 2.0 (CC2) will enable clubs and brands to offer immersive experiences, Play2Earn games, and merchandised certifications, further enhancing the Chiliz ecosystem.
Experience the Chiliz Revolution with ChangeNOW
If you're excited about the potential of Chiliz and the CHZ token, consider exploring the possibilities with ChangeNOW. As a leading crypto exchange, ChangeNOW offers a user-friendly platform where you can seamlessly swap your cryptocurrencies, including CHZ, without the need for registration. Enjoy fast and secure transactions while taking advantage of the comprehensive range of services provided by ChangeNOW.
Don't miss out on the opportunity to be part of the Chiliz revolution. Exchange your CHZ tokens on ChangeNOW and unlock a world of fan engagement and unique experiences!
Disclaimer: This article is for informational purposes only and does not constitute financial advice. Cryptocurrency investments are subject to market risks, and readers should conduct their own research before making any investment decisions.