ChangeNOW Released NOW Wallet Beta Version
ChangeNOW is proud to announce the launch of NOW Wallet, a non-custodial crypto wallet designed for and by crypto enthusiasts from the ChangeNOW team and the broader community.
The wallet is already available for iOS and Android devices in beta. NOW Wallet requires no registration, making your exchange as quick as it is hassle-free. This is the latest product of the ChangeNOW ecosystem – a family of high quality crypto products that include NOW Tracker App, NOW Payments, NOW Nodes, ChangeNOW App, and more.
What Is NOW Wallet
NOW Wallet is a secure non-custodial wallet where you can swiftly exchange crypto, choosing from more than 20000+ available pairs. There is a built-in option to buy and sell crypto using your bank account or credit card. Beyond the regular wallet experience, it offers utmost privacy, integration with major onramp and offramp channels, and a well-designed interface that meets your needs.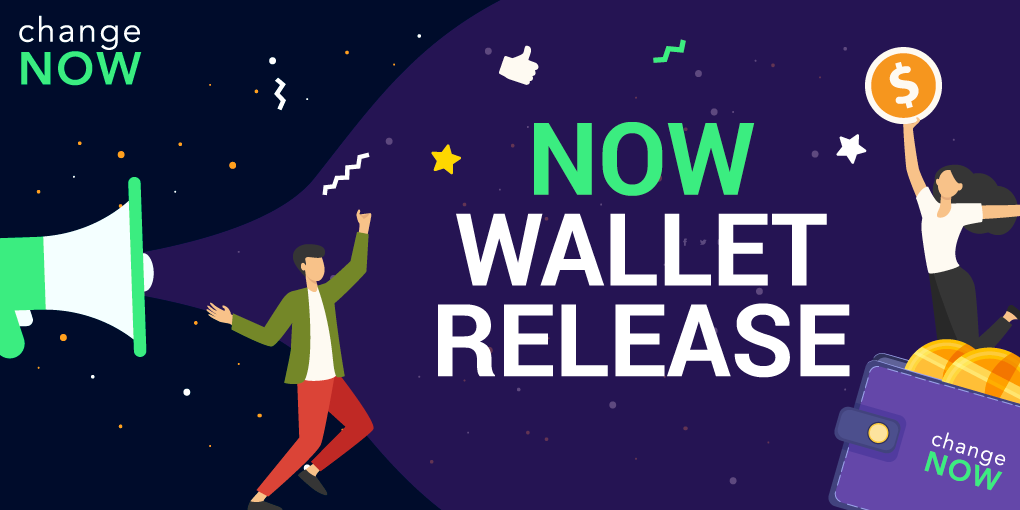 The wallet supports BTC, DOGE, ETH, BNB, ADA, as well as all ERC-20 and BEP2-based tokens. We encourage our community to request their favourite coins to be added to the list: new coins will become available in the wallet in the upcoming weeks.
NOW Wallet enables you to send funds to anyone anywhere, without geographical borders or hidden fees, and gives you access to multiple crypto-fiat payment portals, with the help of our crypto-to-fiat providers Guardarian and Simplex. We work closely with an array of platforms, including Visa and MasterCard, to make the exchange experience as smooth as possible.
Mike Ermolaev, Head of PR at ChangeNOW, commented the launch of the new product:
"We're going for it! The NOW wallet rounds up our vast experience in the crypto exchange business and our team's long-lasting aspiration for true mass adoption of crypto. We presented the community a fully-fledged thought-out wallet that is also a product of collaboration with the community members themselves. On behalf of the whole ChangeNOW team, I want to thank you for your valuable insights and tips on the wallet features improvement!"
Community-Inspired Wallet
The development team behind the NOW Wallet is extremely attentive to the users' needs. We strived to create a truly community-inspired wallet, and even after the official launch we keep turning to the crypto community for insights. Visit NOW wallet page to learn how you can influence the wallet features and help create better user experience.
Any user can vote for new coins to be added to the wallet on our Twitter page. The next poll will be launched shortly after the release.
Friendly reminder: since NOW Wallet is non-custodial, the user is responsible for the access to their funds. Please, don't forget your seed phrase.
About ChangeNOW
ChangeNOW is a limitless crypto exchange offering fast crypto swaps with no hidden fees. It remains one of the biggest proponents for crypto adoption among mainstream audiences and aims to provide a safe, private, and user-friendly environment as part of a larger string of efforts to push the crypto industry into the future.
Crypto exchange on ChangeNOW is fast, cheap, and transparent; you can swap crypto not only through the ChangeNOW website, but also via our apps on iOS and Android mobile devices, available on AppStore and Google Play accordingly.