ChangeNOW Partners with Prokey Wallet
ChangeNOW is delighted to announce our partnership with Prokey — a hardware wallet that focuses on security and ease of use.
Wallet owners can now make exchanges powered by ChangeNOW without leaving the Prokey website.
Users can swap their coins in the "Exchange" section of the wallet's web interface. Once ChangeNOW is selected in the menu, our widget will appear, and you won't be redirected to any other web page.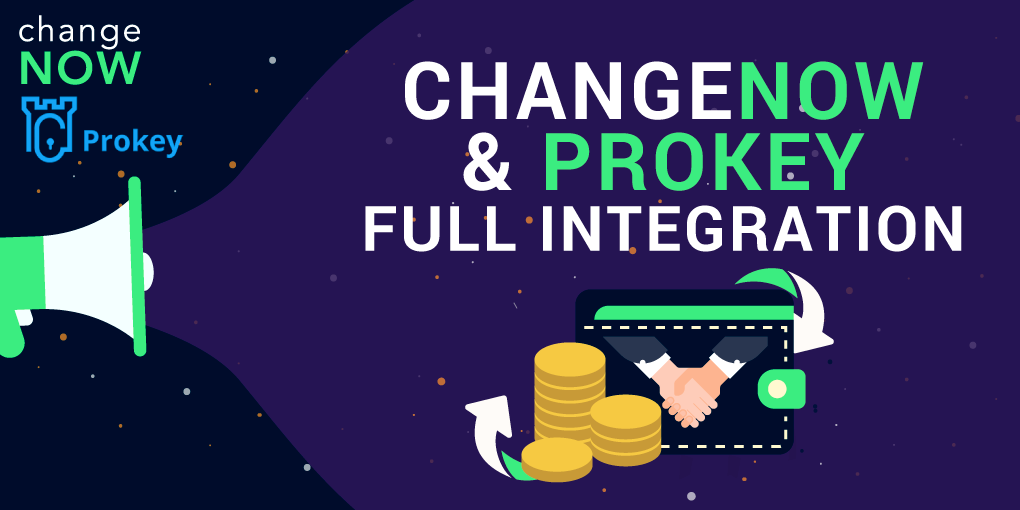 In this widget, you can make the same swaps as on ChangeNOW's website. Over 300 coins are available at classic and fixed rates, and the average swap time is 5 minutes. No registration and KYC is required. There are no extra fees, and all discounts announced on our Twitter apply. Fiat-to-crypto exchanges with 50+ national currencies are also available.
We are excited to provide all Prokey users with our service and facilitate your crypto exchange experience. If you have any questions or issues with your coin swaps, feel free to reach out to us.
About Prokey
Prokey Optimum is a hardware wallet that prioritizes security and convenience. To use it, no apps have to be installed – it's enough to connect the device to a PC or a mobile phone and operate crypto in a web interface. Before starting to use the wallet, Prokey asks you to install firmware as an extra layer of security.
The wallet supports over 3200 cryptocurrencies. It signs transactions on a device, which guarantees that your private keys never leave the physical wallet. Prokey boasts a competitive price, offers free shipping and express delivery to a number of countries. Prokey's users value the wallet for its security, convenience, and responsiveness of the support team.