ChangeNOW Apps & Web Improvements
Our team works hard to make sure that all ChangeNOW products are constantly being improved.
We always try to keep up with the current crypto trends and customer needs. Last week, the ChangeNOW ecosystem welcomed plenty of long-awaited features. So, let's briefly review our latest updates.
ChangeNOW.io Improvements
First of all, carrying out transactions on our website has become even more effortless – the addresses from Metamask, TRON Wallet, Brave, and KAIKAS can now be automatically filled in.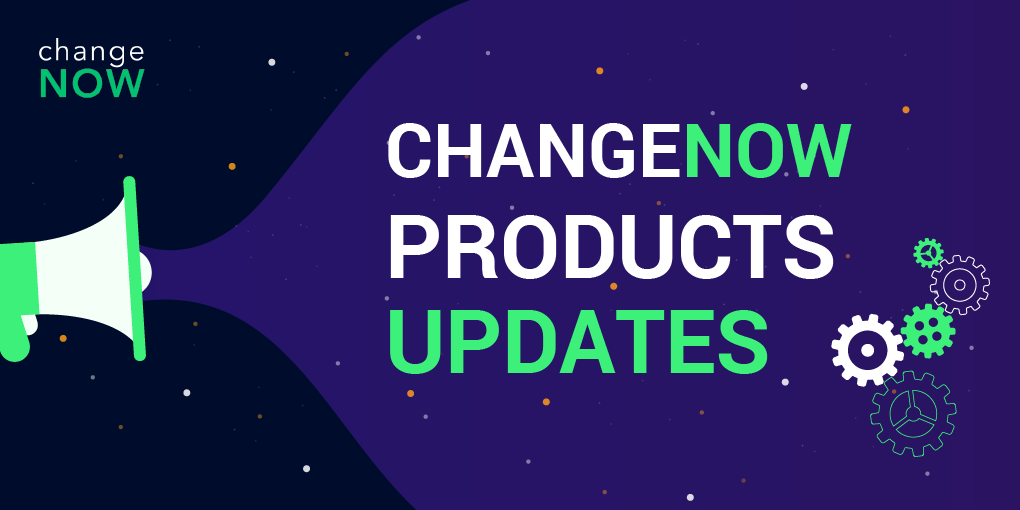 Secondly, our B2B sector keeps growing and developing. We have just welcomed new features to our exchange widget. They include the display of the transaction status and dark theme. The new top-up mode will allow you to use the widget for acquiring Visa/Mastercard/SEPA payments alongside any of 400+ cryptocurrencies converted into a desired one, e.g. BTC or USDT.
Just to remind you, the exchange widget is just one of the many B2B solutions that can help increase traffic monetization of your website or blog and profit from the crypto exchanges together with us.
NFTs Made Their Way into NOW Wallet
NOW Wallet has integrated the whole new type of crypto assets – non-fungible tokens! The app already supports all NFTs on the Ethereum blockchain. Don't forget to update NOW Wallet to store your NFTs right in the app!
NOW Tracker Upgrades on iOS Devices
If you are using NOW Tracker on an Apple device, you can now track BSC tokens in the app. Besides, if a coin is not available for automatic tracking, you will be immediately switched to manual tracking. This update will soon be rolled out for Android devices, too.
ChangeNOW Mobile Exchange Updates
Some useful features have also been added to the ChangeNOW app. Android users can now restore and change their password, as well as set up and change the passcode to access the app. ChangeNOW Mobile Exchange on Apple devices will give their customers a choice to switch 2FA on or off.
Don't forget to update your apps to follow our progress and stay tuned for more upgrades and improvements coming soon!
ChangeNOW team