ChangeNOW Adds Arbitrum (ARB) Token to the Platform on March 23
ChangeNOW, a non-custodial cryptocurrency exchange and cryptoprocessing provider announced the listing of Arbitrum (ARB) token on its platform on the 23rd of March. This is great news for crypto traders who want to diversify their portfolios and take advantage of the booming DeFi space. In addition to adding ARB, ChangeNOW is also integrating NOW Wallet and NOWPayments, two of its other essential products, to provide users with an all-in-one crypto experience.
Arbitrum is a Layer 2 scaling solution for Ethereum that aims to solve the network's high fees and slow transaction times. With its unique Optimistic Rollup technology, Arbitrum can process transactions off-chain and then securely settle them on the Ethereum mainnet. This makes it faster, cheaper, and more efficient than the Ethereum network itself.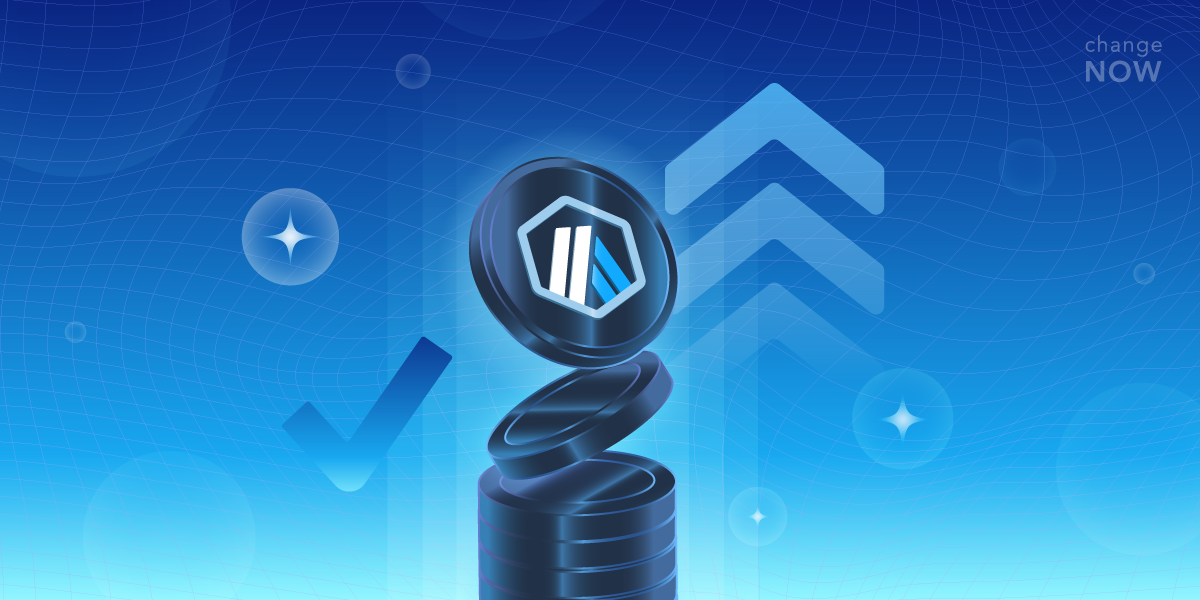 Adding ARB to the ChangeNOW platform is expected to boost its liquidity. Both ARB on Arbitrum One and bridged to Ethereum Network ARB to be supported. In addition to trading ARB, users can also use NOW Wallet to store their ARB tokens securely and NOWPayments to accept ARB payments as merchants.
Arbitrum is also making headlines with its upcoming token airdrop and transition to a DAO (decentralized autonomous organization). These exciting developments are sure to increase the demand for ARB further and cement its position as a leading DeFi player.
ChangeNOW is proud to support the ARB ecosystem and looks forward to bringing more innovative blockchain solutions to its users. With the integration of NOW Wallet and NOWPayments, users can enjoy a seamless crypto experience from start to finish.