Chainlink Review 2020
Chainlink is one of the fastest emerging cryptocurrencies that has caught the investors' eye. It has become a leading asset in the dollar-nominated markets. It works in a way that you can link the cryptocurrency in a decentralized format. The LINK platform is developed on the basis of Ethereum (ETH) blockchain and serves to form a connection, or you can say a 'link' between the real-world data and smart contracts. The purpose of the platform is to popularize and optimize the use of smart contracts, including eliminating errors and inaccuracies in informing. This is certainly why Chainlink crypto is catching the eye of the cryptocurrency enthusiasts. If you want to know more about Chainlink, including how it works, where to buy LINK, how to buy LINK, LINK price, and more, then read out our LINK coin 2020 review.
What is LINK?
Chainlink is designed to bridge the gap between external data and smart contracts on the blockchain that often tend to be off the blockchain. The platform uses oracle to discover and authenticate real-world data to process it on-chain to be combined into smart contracts. The team behind the development of Chainlink involves Steve Ellis and Serge Nazarov. When we talk about Chainlink technology, it works on bridging the gap between off-chain business data and on-chain smart contracts, meaning that it comprises of two main architectural components. One is off-chain infrastructure, and the other is on-chain infrastructure. On-chain contracts are deployed on the blockchain of Ethereum that processes the data requests of users looking to access off-chain data. That is, if you want to access information from the blockchain environment, you will need to provide a requesting contract to LINK network. As a result, LINK will process these requirements into its own contracts that will match your contract to current oracles, which are suitable for the application. The contracts include:
An aggregation contract that collects data from the chosen oracles and processes them for an accurate result,
An order-matching contract that logs the user's contract agreement on the Chainlink network and takes bids from accountable oracle providers,
A reputation contract that verifies an oracle provider's track record for authenticity.
Using the above-mentioned contracts, the on-chain function of LINK follows a 3-step process:
Oracle Selection: A user contract incorporates an SLA (service level agreement) that specifies requirements and parameters for the user's data search. This includes the number of resources needed, specifics of the data required, and oracle reputation, among other aspects. You can search manually or use filters for available oracles. Chainlink crypto also provides an automated matching engine where oracles bid based on the service level agreement.

Data Reporting: The selected off-chain oracles proceed with the SLA in the contract of the users and transfer the information to the blockchain for processing on-chain nodes.

Result Aggregation: It is the process used to collect data granted by the oracles and maintains it to provide accurate data to the user. Result aggregation is crucial to prevent tampering and ensure data integrity.
How to mine LINK?
There is an ongoing debate over the mineability factor of Chainlink. Some say it is not mineable while others say it can be mined. You need to understand that LINK is a 'contract' and not a 'coin.' So, it is mineable but not in the conventional sense. That is, you will have to farm for fiat currency and then convert that for LINK. Since LINK is an ERC20 token, it can be mined. However, it is not just very common or practical. Another way to understand this aspect is – oracles are paid in LINK. So, in a way, it is mineable. But it is said that this way, mining will not create more tokens.
Where to buy LINK?
ERC20, Chainlink native token is available in over ten exchanges. Trading Chainlink through online crypto exchanges is the best way to buy a LINK. The vast majority of crypto exchanges support selling and buying LINK for both cryptocurrency and fiat. However, you need to understand that the number of crypto pairs is limited, and it will depend on the platform you are using to buy LINK. In order to buy LINK, you will need a Chainlink wallet.
Buy Chainlink (LINK) at ChangeNOW
If you are considering buying a LINK for an investment purpose, then you can do it using ChangeNOW. It offers a simple and fast Chainlink exchange, picks the best rates available at the market, does not require registration.
What is the best LINK wallet?
As said earlier, there are plenty of wallet options available that supports ERC20 token both hardware and software. If you are investing in LINK in high amounts and want robust security, you can consider buying hardware wallets. Some of the popular hardware wallets include:
On the other hand, if you are an enthusiast and looking to learn about the cryptocurrency, you can consider having software or digital wallets. They are easy to use and can be secured using a password. Some of the popular digital wallets for storing LINK include:
MyEtherWallet
MyCrypto
MetaMask
These are some of the prominent wallets available for LINK investors that support ERC20 tokens. Wallets are crucial because storage on exchanges doesn't have an adequate level of reliability. Hence, you should look for a quality wallet service provider for storing your LINK coins. It ensures safety as well as it will make it easy for you to access your digital currency.
How can LINK Holders Earn?
You can use LINK lines to pay payment provider, node operators, data providers, and other online service providers. Smart contract users will pay the data providers for the services they use using LINK tokens. As we have discussed earlier, the majority of the smart contracts need external (real-world) data for execution. It is difficult to obtain external data, hence the project exists. Using a token compensation system, it will be ensured that accurate data is fed, in addition to enhancing decentralization throughout the network. As LINK tokens resemble real currency on the project platform, it means the more use of the LINK platform, the more valued Chainlink tokens should be.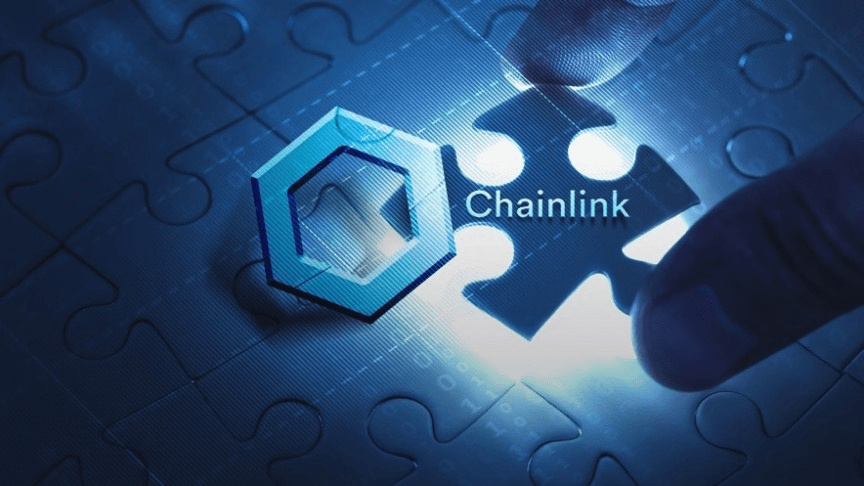 Pros and Cons of Chainlink Crypto
As you know that everything that has a good side, boasts a bad side as well. While Chainlink may seem to be the next big thing with all its features and the way it operates, you should know that there are certain limitations to this platform. With that said, here are the advantages and disadvantages of Chainlink cryptocurrency.
Pros:
One of the biggest benefits of Chainlink crypto is that the platform functions as both smart contracts as well as a blockchain system, it still remains decentralized.
The reliability and authenticity, information from real-world data (external sources) are tested. This is something that cannot be done on other cryptocurrencies.
Oracles are used to ensure the reliability and safety of operations during transactions.
Cons:
While Chainlink solves many modern problems in the crypto space, it only does in a narrow segment, which consequently hinders the development of the project.
The biggest disadvantage of Chainlink crypto is that if you have mistakenly made a transaction or a transaction is made without your consent, there is no way you can reverse it. In simple terms, it is impossible to return the funds spent.
Experts and industry players fear that the rapid surge in the monetary transactions may increase the likelihood of system failure or malfunction, which is not great.
Conclusion
Here is everything you need to know about Chainlink cryptocurrency. We have tried to cover all the necessary aspects regarding this digital currency. To make an informed decision of whether to invest in LINK, learn about LINK price prediction for 2020 and on.