Cardano Surpasses Goal of 1 Million Planted Trees
The Cardano Foundation has just crossed early important milestones in 2022 by planting over one million trees, while seeing to its first DEX launch.
News that the non-profit organization overseeing the Cardano network had completed the first of its goals came out via a Twitter post from its CEO Frederik Gregaard. The goal was to plant a million varying species of trees that originally came from different regions across South East Asia, Africa, and the Caribbean.
Cardano Veritree Partnership is a Success
In the series of tweets comprising his post, Gregaard explained the Foundation's latest achievement in detail. After lauding the organization's past influences, he stated that the Cardano Forest project now has full funding.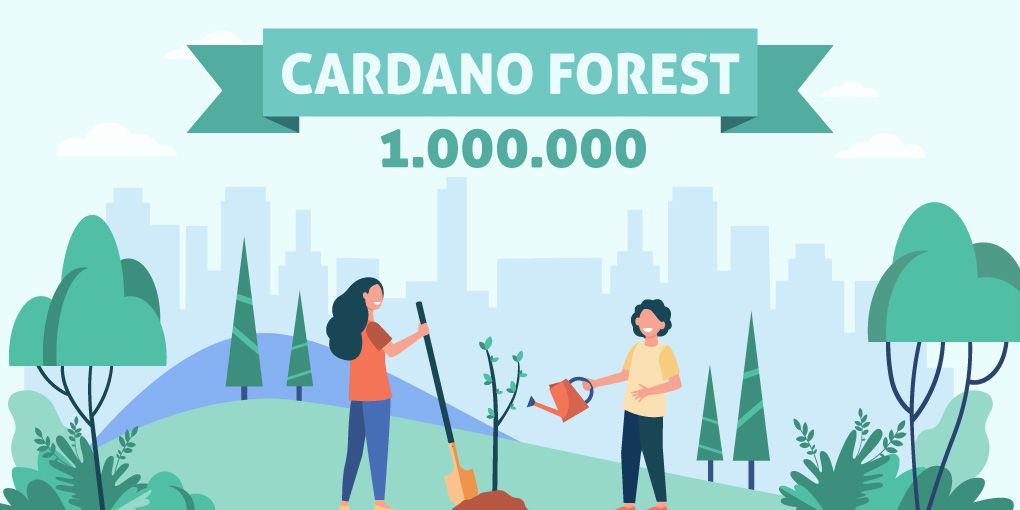 In September last year, the foundation sent out a call to participants in the network's ecosystem, inviting the global community to join in on the Cardano Global Impact Challenge. This came following a collaboration between the Cardano Foundation and a climate solutions platform built on the Cardano blockchain called Veritree. By partnering with Veritree, Cardano aims to become an eco-friendly blockchain network.
Individuals could take part in the project by donating one ADA token and in turn receiving a TREE token, which could be used to redeem virtual trees and NFTs on specified days dubbed "redemption days." Depending on the number of ADA tokens, a donor could choose to swap their NFTs and with each donated token, a tree was planted.
According to the CEO, the success of the project was indicative of the power of the Cardano community. Information on transactions, provided on the website for the initiative, revealed the largest donation to be 100,000 ADA swapped for TREE tokens. Other substantial transactions include a donation from an individual who gave 87,500 tokens, another with 10,000, and yet another with 10,500 ADA.
Gregaard also noted that the initiative would help to bolster the growth and development of the local ecosystem in Mombasa, Kenya. Veritree's record of each planted tree on the blockchain is also expected to provide an increased degree of transparency while functioning as proof of efforts of reforestation.
Cardano Heading Upwards
Following this, Cardano's first operational DEX app has gone live. In just 48 hours, the network's first decentralized exchange platform Muesli Swap has seen its TVL rise to over 1 million USD.
Cardano was at the forefront of the crypto space in terms of developer activity last year, and according to the network's founder Charles Hoskinson, the future holds even more promise. In a statement, Hoskinson shared his belief that in the future, Cardano and similar platforms will be as popular as the internet with a user-base of billions.
You can buy or trade any of your preferred tokens for Cardano's ADA on ChangeNOW without any registration.
Welcome to the NOW experience! The ChangeNOW team presents you with the new community-inspired crypto wallet – NOW Wallet.