Is Cardano a Good Investment? ADA 2022 Price Prediction and Review
Cardano is the second-largest smart contract platform and one of today's most ambitious crypto projects. Is Cardano a good investment in 2022 and how much can it be worth? Find out in our review!
About Cardano (ADA)
Cardano is a blockchain platform that runs on the Proof of Stake consensus algorithm and allows for building smart contracts and decentralized applications. Cardano is built using the Haskell programming language.
Soon after Ethereum had been launched in 2015, its co-founder Charles Hoskinson realized that a smart contract platform may look different: it could be more scalable, decentralized, and sustainable if leveraged the Proof of Stake consensus algorithm. This is how the idea of Cardano came to his mind and was implemented in 2017.
The platform is named after Gerolamo Cardano – a prominent Italian mathematician, physicist, biologist, and chemist who lived in the 16th century. He published fundamental works in algebra, probability theory, and mechanics that laid the groundwork for further research. No surprise that a blockchain built using scientific methods and mathematical proof was named after Cardano.
The Cardano ticker ADA received its name from Ada Lovelace – the world's first programmer and the daughter of the English poet Lord Byron.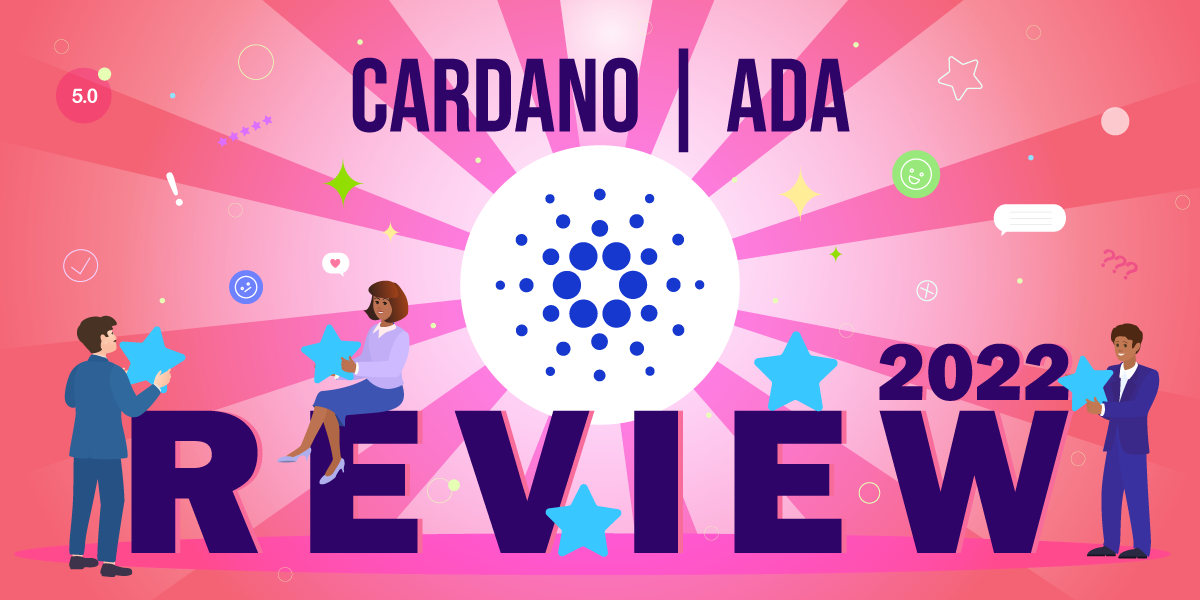 Cardano (ADA) Team
Cardano was founded by three peers:
Charles Hoskinson – a mathematician and entrepreneur, the CEO of Cardano who also co-founded Ethereum and helped build Bitshares.
Jeremy Wood – Cardano co-founder and Chief Strategic Officer. He was the CEO of the Ethereum Foundation in 2013, after which he consulted and helped launch numerous crypto projects.
Aggelos Kiayias — Cardano's chief scientist, a cryptographer and a professor at The University of Edinburgh.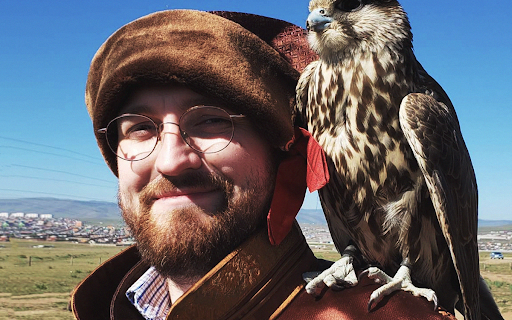 Charles Hoskinson during his visit to Mongolia. Image source
Cardano is developed and managed by a decentralized team working at 3 independent entities:
Cardano Foundation – a non-profit organization in Zug, Switzerland, whose main goal is to standardize, protect, and develop the technology of Cardano. The Foundation helps the project deal with the regulators, governments, and Cardano partners.
IOHK (Input Output Hong Kong) – a tech company founded by Hoskinson and Wood. The entity develops Cardano and does research to improve the functioning of the blockchain.
Emurgo – an investment fund based in Singapore, Japan, the USA, Indonesia, and India. The organization promotes Cardano and helps businesses integrate into its ecosystem.
Cardano (ADA) Roadmap
The Cardano roadmap is described in detail on the platform's official website. It features 5 eras of ADA development, with the current one being Basho – a period when Cardano optimizes its performance and scales the blockchain. It became possible to enter the Basho era after the milestones of the previous one, Goguen, were achieved – the introduction of smart contacts and dApps in the Cardano network.
The team will focus on on- and off-chain solutions during the Basho era in 2022. Here are the on-chain upgrades:
The block size will be increased.
The block propagation time will be reduced.
Plutus smart contracts's scripts will be improved.
The nodes will be upgraded.
It will become possible to include new data about the state of the blockchain on nodes' disk space.
Off-chain solutions include the integration of Cardano with several sidechains and the improvements of the Hydra protocol – the L2 scaling solution for ADA.
One of the forthcoming Cardano events to keep an eye on is the Vaslil hard fork. The upcoming fork is just around the corner, the final versions of the components are almost ready to be delivered. The hard fork of the public Cardano testnet has already been released for the broad audience on July 3rd, the mainnet hardfork taking place in the end of July, 2022, will facilitate smart contract interactions, improve access to blockchain data, reduce transaction size, increase Cardano scalability and the security of the network.

Cardano (ADA) Network
Cardano leverages Ouroboros – the Proof of Stake protocol with guaranteed security. It was introduced in 2015 as an energy-efficient alternative to Proof of Work that is also resistant to centralization: the Ouroboros' main advantage is that its choice of stakers to produce blocks is objectively random. The protocol has become the first solution with scientifically proven reliability.
Ouroboros is based on the premise that attacks on the blockchain are inevitable, so the protocol is inherently resistant to malicious actions: it doesn't allow for promoting the alternative versions of blockchain.
Ouroboros has been upgraded several times. The current iteration that the team is working on is Ouroboros Hydra – an offchain layer-2 protocol designed to increase the network's throughput. It allows Cardano to scale horizontally (performance is increased thanks to new nodes) rather than vertically (when more powerful hardware is needed).
Before smart contacts were launched on Cardano, the platform had been criticized for the lack of utility and protracted implementation of dApps. After the team enabled Plutus smart contracts, decentralized apps started to emerge on the Cardano network in 2021. There are two DEXes operating in the network: MuesliSwap ($8.2 million of TVL) and SundaeSwap ($26.7 million). The latter is officially supported by IOHK and Charles Hoskinson.
On June 2, the Cardano Foundation published the key ecosystem metrics for May 2022. The number of transactions per month grew by 7.74% (to 42.5 million). The ADA supply increased by 8.64% (to 5.03 million), and the number of wallets reached 3.36 million.
Besides smart contracts and all the technical innovations, Cardano is involved in numerous non-commercial projects. Its blockchain-based system for academic performance tracking operates for students in Ethiopia, and over a million trees have been planted under the Cardano Forest program.
How to Mine Cardano (ADA)
Cardano is based on the Proof of Stake consensus algorithm, so it's impossible to mine it. However, you can earn ADA by staking it.
You can delegate your Cardano to a stake pool or run your own one. The Ouroboros protocol chooses block producers based on their stake size: the more ADA you have, the bigger is your chance to forge a block and receive the reward.
Many wallets and exchanges support Cardano staking, and it's quite easy to set it up. In your wallet menu or exchange account, find the "Staking" section, select ADA, and enter the sum. New Cardano coins will start accumulating shortly.
Cardano (ADA) Value Data
Cardano price is $0.495 at the time of writing. Its 24h trading volume is $1.1B, circulating supply exceeds 33.75 billion coins, and the market cap is $16.7B, putting it at the 7th position on CoinMarketCap.
Cardano experienced its latest all-time high in September 2021, when the price hit $3.10. The ADA current value is 16% from that peak.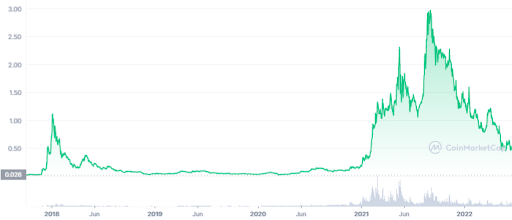 Cardano (ADA) 2022 Price Prediction
It's hard to predict how long the current bearish trend for Cardano (and almost all other cryptos) will continue — it largely depends on macroeconomic factors. We may be currently witnessing a new bullish market movement for ADA, but it hasn't been confirmed yet.
Price prediction platforms give a moderate forecast for Cardano:
Digital Coin Price expects that ADA will cost $0.65 on average in 2022 with the maximum price of $0.69. In 2023, the coin's mean price will be $0.73 and will hit $0.80 at the peak, according to the service.
Trading Beasts suppose that Cardano will reach $0.87 in 2022. The average price is expected at $0.69, and the minimum one may go down to $0.59.
According to Gov Capital, ADA will cost $1.87 by June 2022.
How Can I Buy and Trade Cardano (ADA)?
Cardano is available for purchase on all major crypto exchanges and instant exchange services. Before we review the easy way to buy ADA, let's list the best wallets to store the coin.
Cardano (ADA) Wallets
Daedalus is the official Cardano wallet designed for desktop (Windows, Linux, and macOS). This is a full-node solution: it allows you to directly access the blockchain and propagate your transactions without any intermediaries, which, however, implies downloading a full copy of the 62 GB Cardano blockchain. Daedalus supports all possible ADA network features for Cardano enthusiasts.
NOW Wallet is for those who don't search for a compromise between security and usability. This lightweight mobile wallet allows you to store 400+ assets including ADA in a clear and intuitive interface. You can swap Cardano for other cryptocurrencies in the built-in exchange or purchase ADA with a credit card without leaving the wallet.
Ledger is a hardware wallet that keeps private keys from ADA offline, guaranteeing utmost security. The wallet supports over a thousand crypto assets. Keep in mind that for sending ADA or embarking on a staking process, you'll need to have a physical Ledger device at hand. Prices for Ledger start from $59.
Cardano (ADA) Crypto Exchanges
If you want to buy Cardano anonymously without registration and hidden fees, try ChangeNOW. In this instant crypto exchange service, you can swap over 380 digital coins for ADA. We partner with many liquidity providers, which allows us to pick the best exchange rate at the moment of your swap. The service is non-custodial: we don't have access to your private keys and any other sensitive data.
Cardano (ADA) Value Data
Cardano's price is $0.33 as of writing. Its 24-hour trading volume is $518 million, circulating supply exceeds 35 billion tokens, and the market cap is $11.5 billion, putting it in the 8th position of CoinMarketCap.
Cardano experienced its 2022 all-time high when its price hit $1.60 in January. Its current price is about 20% of that peak.
Cardano (ADA) 2022 Price Prediction
It's difficult to predict the price of Cardano and other tokens as it depends on macroeconomic factors. The 2022 market crash put a dent in the value of many cryptocurrencies. But, price prediction platforms give moderate forecasts.
Digital Coin Price expects ADA to cross $0.40 in 2022, with a maximum floor of $0.42. Trading Beats expects Cardano to rise up to $0.51 by December 2022. Gov Capital expects ADA to cost $0.48 by November 2022.
Cardano (ADA) 2023 Price Prediction
Forecasters expect ADA to rise significantly in 2023. Digital Coin Price expects ADA to rise up to $0.86 in 2023, with a minimum level of $0.70. Trading Beats expects Cardano to rise up to $0.62 by April 2023. Gov Capital expects ADA to cost upwards of $2 by 2023.
Cardano (ADA) 2025 Price Prediction
Experts expect ADA to grow significantly by 2025. Digital Coin Price expects ADA to cross $1.41 in 2025, with a minimum floor of $1.26. Trading Beats expects Cardano to rise up to $0.66 by December 2025. Gov Capital expects ADA to cost nearly $6 by November 2025.
Cardano (ADA) 2030 Price Prediction
Forecasters remain bullish on Cardano up to 2030. Digital Coin Price expects ADA to cross $4.62 in 2030, with a minimum floor of $4.56. Coin Price Forecast predicts it'll reach $1.25 by 2030, which is a bullish stance although less bullish than other forecasters. 2030 is a long time ahead, and the crypto ecosystem could have much in store that'll drive up the price of ADA and other widely-used currencies.
Is Cardano a Good Investment?
In a short period, Cardano (ADA) has grown to become one of the most popular cryptocurrencies globally because of its speed, scalability, and ecosystem of innovative projects, e.g., staking through Ardana.
Cardano has fallen sharply in 2022 amid a broader crypto market crash. Yet, it has the potential to recover, especially if more users flock to the ecosystem. It could be a good addition to your crypto portfolio if you believe in Cardano's approach to decentralization and innovation.
Always bear in mind that cryptocurrencies are very volatile and, thus, a high-risk investment.
This article isn't an endorsement of any particular digital token and doesn't constitute professional and/or financial advice. Carry out independent research and verify any information you wish to rely upon before making any investment decision.
FAQ
Will Cardano reach $5?
Forecasters expect Cardano to reach near $5 in about a decade or so. This is a very bullish forecast, given Cardano currently trades at less than 10% of that level.
Will Cardano reach $10?
Most forecasters don't expect Cardano to reach $10 in the near term. However, it can happen if the Cardano ecosystem grows massively within a short period.