Building Trust in the Crypto Space: A Case Study on Ballet Cold Storage's Use of ChangeNOW's API for Enhanced Security
In the fast-paced and ever-evolving world of cryptocurrencies, security remains a paramount concern for both businesses and individuals. Establishing trust and ensuring the safety of digital assets are critical elements for success in the crypto space. This article explores the partnership between Ballet and ChangeNOW, highlighting how Ballet Cold Storage leverages ChangeNOW's API to enhance security and provide a safe, reliable service for its users.
Introducing Ballet Cold Storage: Simplifying Crypto Ownership
Ballet Cold Storage, known for its user-friendly and elegant design, is a leading provider of physical cryptocurrency cold storage cards. It offers a secure and convenient way for users to store and manage their digital assets. With a Ballet Cold Storage, users can easily access and control their crypto holdings, providing them with peace of mind.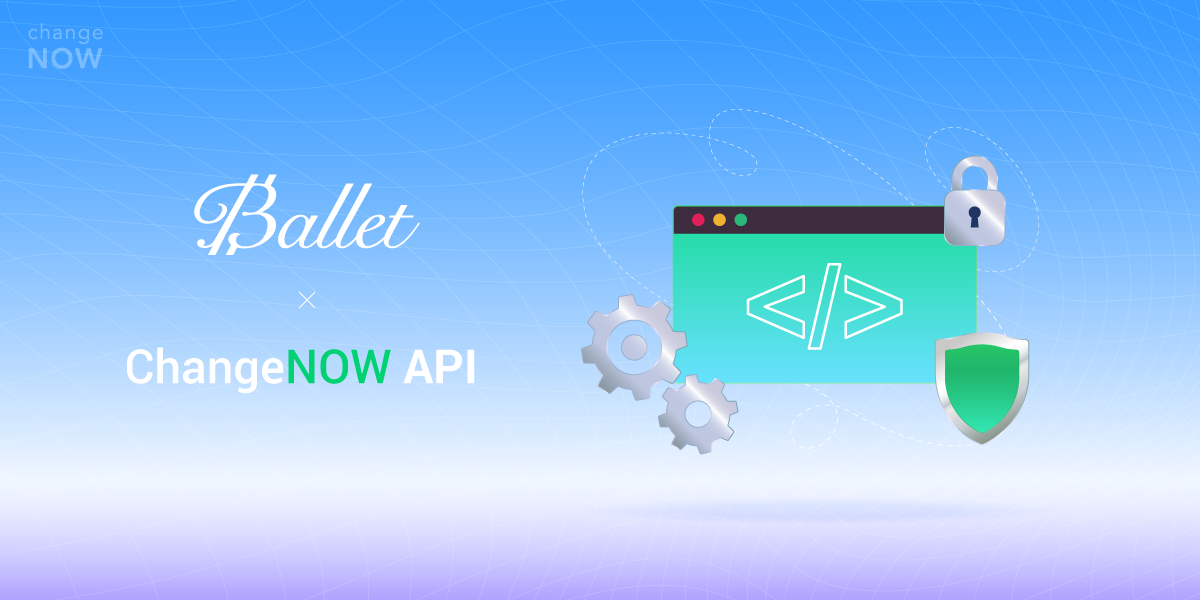 Importance of Security Measures for Ballet Cold Storage
Ballet Cold Storage places a strong emphasis on security, implementing various measures to safeguard users' funds. The wallet utilizes a Two-Factor Private Key (2FPK) system, where the private key is generated from two separate components. This approach ensures an ideal balance of security, convenience, and quality for Ballet Cold Storage users.
The Ballet 2FKG Process
Ballet Cold Storage employs a Two-Factor Key Generation (2FKG) process to ensure the highest level of security during production. This process involves the generation of private key components (passphrase entropy and private key entropy) by different individuals in separate geographic locations. By implementing this patent-pending solution, Ballet Cold Storage ensures that no single employee has access to both private key components, bolstering trust and confidence in the cryptographic elements of their products.
How Ballet Cold Storage Uses ChangeNOW's API
To further enhance security and provide a seamless user experience, Ballet Cold Storage has integrated ChangeNOW's API into its platform. By leveraging ChangeNOW's secure infrastructure, Ballet Wallet enables users to exchange cryptocurrencies directly within the wallet. This integration minimizes the risks associated with using third-party exchanges and enhances the overall security of transactions.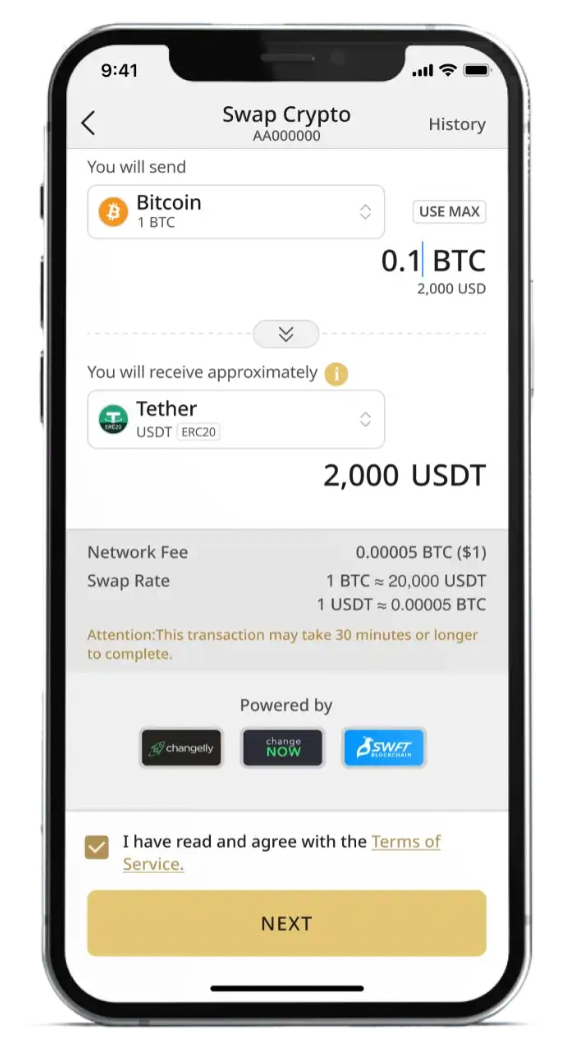 ChangeNOW's API: A Secure Solution for Crypto Wallets
ChangeNOW's API is a robust and secure communication protocol that connects businesses to ChangeNOW's cryptocurrency exchange platform. With over 850 cryptocurrencies available for exchange, ChangeNOW offers a wide range of options for users to choose from. The API provides businesses with a seamless and secure way to offer crypto transaction processing to their customers.
The Role of ChangeNOW's API in Ballet Cold Storage's Enhanced Security
By utilizing ChangeNOW's API, Ballet Cold Storage has taken significant steps to enhance the security measures of their platform. Here are some key features and benefits of ChangeNOW's API that have contributed to Ballet Cold Storage's enhanced security:
1. Two-Factor Authentication
ChangeNOW's API supports two-factor authentication, adding an extra layer of security to Ballet Cold Storage. Two-factor authentication requires users to provide two forms of identification, typically a password and a unique code sent to their mobile device. This feature ensures that only authorized individuals can access and manage their digital assets.
2. Secure and Encrypted Transactions
ChangeNOW's API uses SSL technology to encrypt transactions, protecting users' personal information and ensuring secure communication between Ballet Cold Storage and the exchange platform. This encryption provides an additional layer of security, preventing unauthorized access to sensitive data.
3. Decentralized Exchange Architecture
ChangeNOW's API is built on a decentralized exchange architecture, which means that there is no central authority controlling the exchange process. This decentralized nature eliminates the risk of a single point of failure, making it more difficult for hackers to compromise the security of Ballet Cold Storage.
4. Dedicated Personal Account Manager
ChangeNOW offers a dedicated personal account manager to assist Ballet Cold Storage with any issues or questions they may have. This personalized support ensures that Ballet Wallet has the resources they need to provide the best possible security measures to their users.
5. Transparent and Verified Exchanges
ChangeNOW's API ensures that all exchanges conducted through Ballet Cold Storage are transparent and verified. This means that users can trust that their transactions are legitimate and that they are receiving the correct amount of digital assets in return.
Integrating ChangeNOW's API: A Secure Solution for Businesses
The case study of Ballet Cold Storage demonstrates the importance of security in the crypto space and how businesses can enhance their security measures by integrating ChangeNOW's API. By utilizing this powerful tool, businesses can provide their users with a safe and secure environment to manage their digital assets.
For guidance on integrating ChangeNOW's API to your platform, we have a comprehensive step-by-step guide available on our blog post. This resource will walk you through the process and ensure a smooth integration that aligns with your security requirements.
If you are a business operating in the cryptocurrency space and are looking to enhance the security of your platform, consider integrating ChangeNOW's API. With its robust security features, transparent and verified exchanges, and dedicated support, ChangeNOW's API is the ultimate solution for businesses seeking to build trust and confidence among their users.
Take the next step in securing your platform and integrating the most secure API by ChangeNOW. Visit ChangeNOW today and revolutionize the way you exchange and manage digital assets.