Bitcoin Prices Fall After Wall Street Selloff
Bitcoin and other cryptocurrencies experienced a wild weekend following significant market selloff and omicron fears.
According to data from Coinmarketcap, Bitcoin plunged 20% to $42,000 at midnight Eastern Time on 4th December before rebounding somewhat. Having broken an ATH record barely a month before, $42,000 is BTC's lowest price in months. By the evening of 5th December, BTC was already trading more than 16% below its opening price for the month.
Omicron and Wall Street Spark
A significant blow struck crypto markets on Saturday as leading cryptocurrency, Bitcoin, suffered over 20% decline. BTC has always been one to drive the market, and when altcoins followed in its roller-coaster descent all weekend, it was not surprising.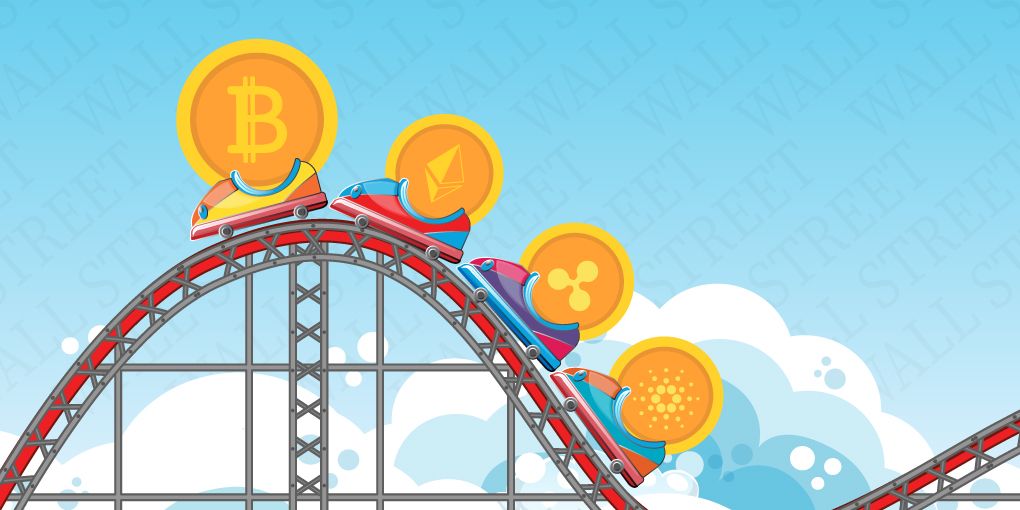 Is there more to BTC's mysterious downswing?
On Saturday, by 9:30 am ET, Bitcoin was trading at $47,546.54, down more than 16% within 24 hours according to charts on Coinmarketcap. Its descent, however, did not stop; by midnight the coin suddenly plunged through the $47,000 psychological resistance mark, and was trading at about $42,000 by 00:29 ET. Minutes later, the coin rebounded to $49,000.
Among the most affected major tokens across the weekend, Ethereum also fell 14.23%, valued at USD 469 billion. In addition, Binance Coin, another coin with a capitalization of about USD 90 billion, dropped 13.1% in value.
There are suggestions that investors are increasingly pulling from high-risk bets following this week's stock-market selloff. The sell-offs have been attributed to different trading phenomenons, like mass margin sales of future trades on popular platforms. However, reports also state that the biggest reason behind the fear rippling through the market could be news of the omicron variant.
Crypto Bear Spare None
Last weekend's loss has been so prominent even dollar-backed stablecoins like Tether (USDT) and USD Coin have also experienced a decline, losing about 1%. Since Saturday, Tether and USDC have rebounded. Crypto's biggest losers for the weekend remain Fantom's FTM and THETA. Fantom (FTM) saw its value drop to about 27.7% low during the general downswing, and Theta network (THETA) experienced a 27% value drop.
The price of Polkadot also fell by over 22%, while other notable altcoins such as Solana, Cardano, and Dogecoin experienced losses of 17% to 19%.
You can buy, sell, or swap any of your preferred tokens for Bitcoin (BTC) on ChangeNOW without any registration.
Welcome to the NOW experience! The ChangeNOW team presents you with the new community-inspired crypto wallet – NOW Wallet.