Bitcoin Price Jumps with ETFs Ready to Launch on October 18th
After reports that the SEC could be set to approve America's first futures-based Bitcoin exchange-traded fund (ETF), BTC prices have soared.
According to Bloomberg's sources, ProShares Bitcoin Strategy ETF will be the first to go live, with trades expected to open on tomorrow morning. Invesco Bitcoin Strategy is believed to have its deadline on the next day following ProShares.
ETF Launch Nearly Confirmed
The sources who prefer to stay anonymous have said it is unlikely the security and exchange commission will stand in the way of trading starting Tuesday.
In a Twitter post, ETF analyst Eric Balchunas shared his thoughts on the matter. Initially not quite ready to view it as a sealed deal, he stated that the odds of the SEC approving the launch were up to 90%. Following reports, however, he made another post confirming the opposite:
"JUST IN: Bitcoin futures ETFs said not to face any opposition at SEC, according to multiple sources confirming this (aside, I'm hearing the same thing). Pretty much-done deal. Expect launches next week."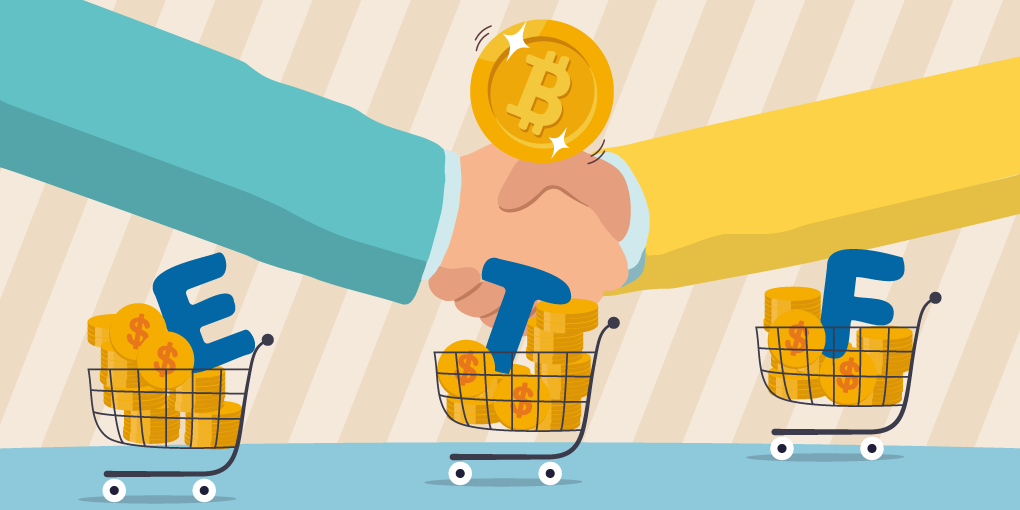 Imminent Approval Sparks Increase in Applications and BTC Price
Since 2013, several firms have submitted applications to the SEC for Bitcoin ETF approval, only to be met with uncompromising rejections. However, unlike these proposals, ProShares' is based on futures contracts. The proposal was submitted under mutual fund rules that Gary Gensler, Chairman of the SEC, says can offer "significant investor protection''.
With this milestone set to be crossed, more applications have been filed by organizations seeking to trade in Bitcoin ETFs. According to Matt Houghan, CIO of Bitwise Invest, the fund management firm is the latest of corporations waiting for the US regulators to approve their exchange-traded products.
In a tweet on October 14, the CIO shared that in the past Bitwise had filed for BTC futures-based ETF.
Houghan also stated why he considers a BTC fund superior to futures: rolling futures "contango" could cost more than 5-10% every year. He also said that an ETF cannot support 100% Bitcoin futures, because of certain rules. 85% seem more feasible according to Houghan.
With all the circulating information concerning the near launch of exchange-traded products, Bitcoin prices have likewise responded. Which is hardly a surprise, considering how long the industry has waited for crypto ETFs.
BTC surged from $58,000 to cross over the $60k resistance for the first time in months. Despite dipping briefly below $60k in the past 24 hours, Bitcoin trades at $61,213 at press time.
You can buy or trade any of your preferred tokens on ChangeNOW for Bitcoin (BTC) without any hidden fees.
Welcome to the NOW experience! The ChangeNOW team presents you with the new community-inspired crypto wallet – NOW Wallet.