Bitcoin Lightning Network's Adoption On Record High
Bitcoin's Layer 2 scaling solution, the Lightning Network, has seen an exponential growth of more than 220% in the past 12 months, growing from 32,000 to 72,380 channels for payment according to Glassnode.
The Lightning Network works by opening a bi-directional payment channel between two users, allowing fast flow of transactions in both directions.
Over the span of 2 years, Lightning recorded about 32,000 open payment channels. This means that in the past year alone, massive adoption of Bitcoin has led to creation of thousands of newer channels and transactions.
There are suggestions that El Salvador's adoption of the Bitcoin as a national legal tender might have been hugely responsible for this hike. This was obviously facilitated by the lightning network. In fact, Michael Saylor, CEO, Strategy Network believes that the future of global payments includes Bitcoin on Lightning. Twitter's integration of the Lightning network to pay tips has also led to increased acceptance.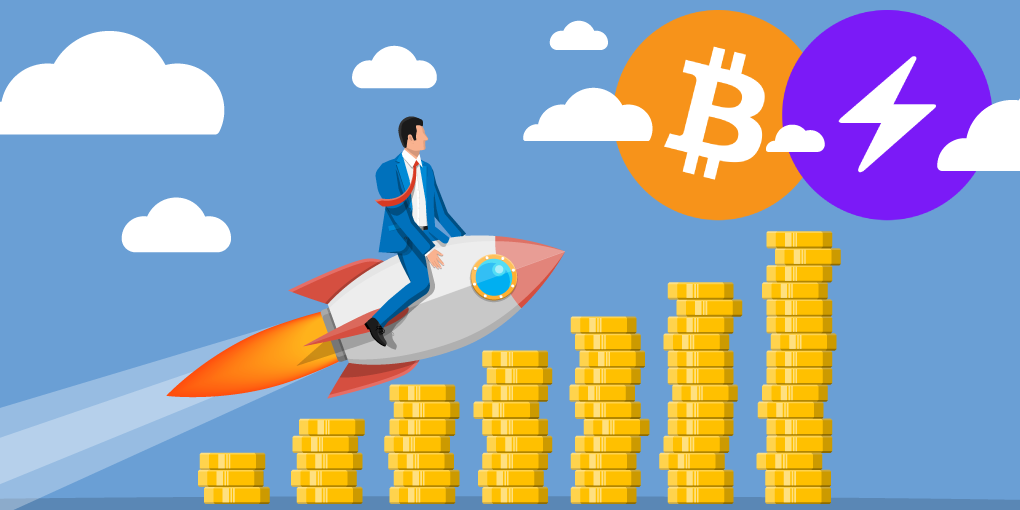 Twitter's Leads Lightning Acceptance
Twitter has been one of the biggest proponents of the crypto industry in the past years, and staked its claim as a longtime advocate by offering crypto tipping services to Twitter users.
Twitter users can now request and pay other users tips in crypto. According to Twitter's statement, the future could see its users connect more crypto exchanging platforms to their Twitter account, apart from the current Bitcoin Wallet that allows tipping..
Users who own NFTs will also be able to use a special badge to authenticate their ownership.
Strike is the name of the application that makes Twitter's crypto development easier. Strike runs on the Lightning Network Protocol, making Bitcoin transactions faster and cheaper. The Lightning Network Protocol has long been touted as an effective solution to Bitcoin's scaling problem, and one capable of bringing it mainstream adoption.
2021 has seen the layer 2 solution receive more acceptance, especially following effects of the covid-19 pandemic. And like the new institutions embracing Lightning, Twitter's CEO, Jack Dorsey, is throwing his weight behind it as well.
Jack tweeted sometime in 2020 that it was only a matter of time before Twitter accepted crypto payments. Fast forward a few months, and the Twitter and Square founder would go ahead to fund the Strike app, which was still in its nascent stages at the time.
At the beginning of the year 2021, Twitter began experimenting with the tipping feature. After various tests, the new feature was finally rolled out on the 23rd of September, 2021, for iOS devices. Android support is expected to follow soon according to Twitter's press release.
You can buy or trade any of your preferred tokens for Bitcoin (BTC) on ChangeNOW without any registration.
Welcome to the NOW experience! The ChangeNOW team presents you the new community-inspired crypto wallet – NOW Wallet. request and pay code block code block code block code block