Bitcoin (BTC) Hash Rate Spike to Record High
The mining difficulty of Bitcoin has risen steadily from its lows in July of last year, soaring to a new all time high.
Bitcoin Mining Difficulty Hits Record High
Bitcoin's hash rate reached its first significant high in January, up 20% from its highest number of hashes. Three weeks after the first difficulty peaked at 26.7 trillion hashes per second (EH/s), Bitcoin recorded an extra 1.2 trillion hashes.
Difficulty in mining Bitcoin grows as more miners join the network and reduces as more miners leave. A decade ago when there were fewer mining pools, mining BTC with one's PC was quite feasible. However, the increasing pool of miners over the last decade has consequently complicated the chances of successfully mining a Bitcoin block.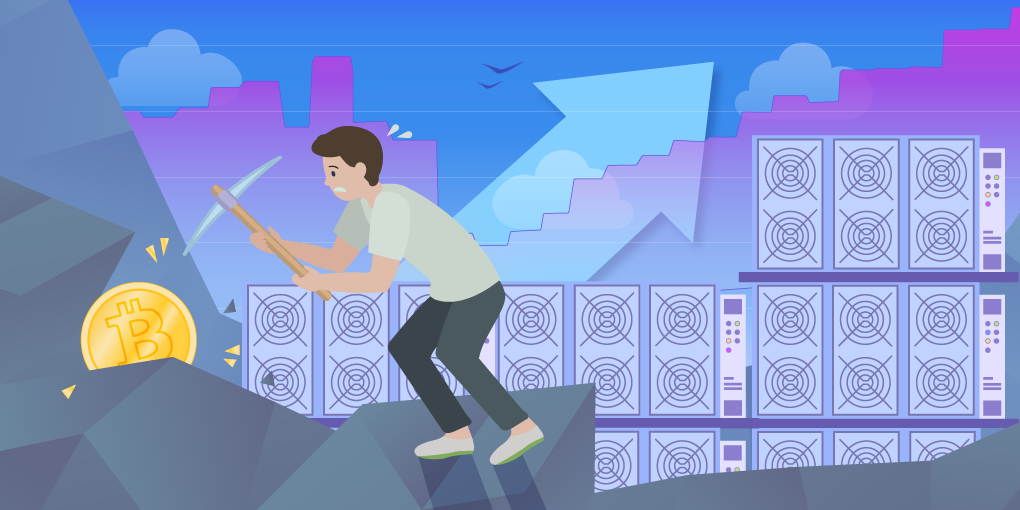 Higher numbers of mining pools also imply greater competition. Which also means the required energy to mine a block of BTC is at an all-time high. In the last few weeks, numerous technologies have noticed varying hash rate peaks. Before Thursday's record difficulty, YCharts tools indicated a hash rate of 248.11 EH/s on Sunday – the highest ever at that time.
AntPool and F2Pool have contributed the greatest hash power among the known mining pools globally. According to data from Blockchain.com, Antpool has mined 96 blocks in the last four days, while F2Pool has mined 93.
Since July last year, BTC's hash rate and mining difficulty have been constantly increasing regardless of the method used to measure them. CoinWarz claimed that the hash rate was 69 EH/s during this period, while the mining difficulty was 13.6 trillion hashes.
Implication for Bitcoin
While larger hash rates equal energy-intensive mining, on the other hand, they also increase network security. When the network utilizes a significant quantity of hash power, each transaction on the chain is distributed more equitably. As miners evaluate the feasibility of their existing operations, they are likely to face similar difficulties: how to protect the network while still earning a profit.
There was a similar trend between depleting hash rates and Bitcoin price last June when mining difficulty and the Bitcoin prices dwindled. November, however, saw a significant increase in total hashpower without so much improvement in BTC, suggesting that both are not necessarily correlated.
Bitcoin currently trades at $40, 215, down 4.27% in the past 24 hours.
You can buy, sell or swap any of your preferred tokens for Bitcoin (BTC) on ChangeNOW without any registration.
Welcome to the NOW experience! The ChangeNOW team presents you with the new community-inspired crypto wallet – NOW Wallet. For safe and efficient asset tracking, try our crypto portfolio tracking app – NOW Tracker.