Binance Invests $200 Million in Forbes in SPAC Merger
Major exchange platform Binance is investing $200 million in 104-year-old publishing company Forbes, as it eyes a historic takeover.
$200 Million Staked Ahead of SPAC Merger
Forbes Global Media Holdings Inc shared plans back in August for a possible merger with a publicly traded special purpose acquisition company, Magnum Opus Acquisition Limited. The agreement is expected to be finalized by the end of March 2022 and funds from Binance's strategic investment are reportedly aimed at helping the transaction along.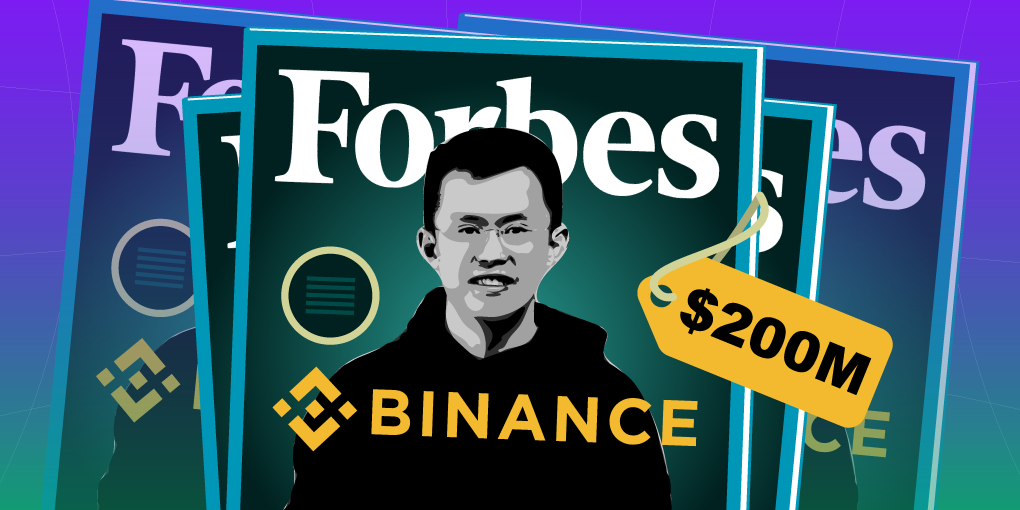 The media house has shared that the combination will help them to further leverage their successful transition to the digital space. They can utilize various technological advancements and data-based observations to acquire a strongly invested audience and the sustainable streams of income that will follow.
However, with their sights fixed on what appears to be the gradual collapse of the stock market, investors all over the world have grown rather wary of the SPAC market. Thus the Binance investment will make up half of the $400 million in additional capital which the media company stated would come via private investment in public equity during the merger with SPAC Magnum Opus.
What This Means for Binance and Crypto
With the staked amount Binance will become one of the two biggest stakeholders in the magazine publisher. In addition to this, the exchange will also have two positions on the Forbes board.
2021 was quite the year for the crypto industry at large; several big-name brands adopted blockchain technology in some way, offered a crypto-based product range, or digital currencies as a payment option. At least one country declared Bitcoin a legal tender and various aspects of the crypto sector have been handed radically high and still rising valuations.
The crypto space has grown in reach and influence and Binance's position with Forbes is only a reflection of this. The media company has been in existence for over a century. Founded in 1917, the magazine is published 8 times a year and features articles on finance, industry, investing, and other related matters.
Binance's $200 million stake is the largest investment from the crypto space in one of America's foremost media structures. Outside of the obvious benefits, Binance CEO and Founder Changpeng Zhao appear to be looking far into the future.
CZ, as he prefers to be known, shared in a recent statement that as the crypto industry continues to grow with evolving Web 3 and blockchain technology leading the way into a new era, the media will be indispensable in ensuring consumers are well-educated about approaching developments.
Forbes appears to be on board with this program, as CEO Mike Federle has said they intend to dedicate their efforts to bringing clarity to the complex aspects of blockchain technology and to offer valuable information about it and other forthcoming virtual assets.
You can buy, sell or swap any of your preferred tokens for Binance Coin (BNB) on ChangeNOW without any registration.
Welcome to the NOW experience! The ChangeNOW team presents you with the new community-inspired crypto wallet – NOW Wallet. For safe and efficient asset tracking, try our crypto portfolio tracking app – NOW Tracker.