Best Polygon MATIC Wallets in 2022
Storing your cryptocurrencies securely in tested hardware and software wallets is the best thing you can do for greater peace of mind. Check our our review of top Polygon (MATIC) Wallets of 2022
After all, you wouldn't want anyone to gain access to your most valuable possessions, would you?
There are plenty of wallets that support MATIC tokens, but only a few of them come out on top when put to the test. So, what is this cryptocurrency project really about?
Matic is the native token of the Polygon network. It was created by the Indian software company Polygon Technologies in 2017 and was initially called Matic Network. This is a decentralized scaling solution for Ethereum intended for Web 3.0, where developers can create decentralized applications for a fraction of the costs compared to the ETH platform.
Matic is run by the Polygon Foundation, a company that develops the brand and oversees day-to-day operations. The project held several token sales rounds throughout 2019 and successfully collected over $5 million. MATIC has been running its mainnet since June 2020.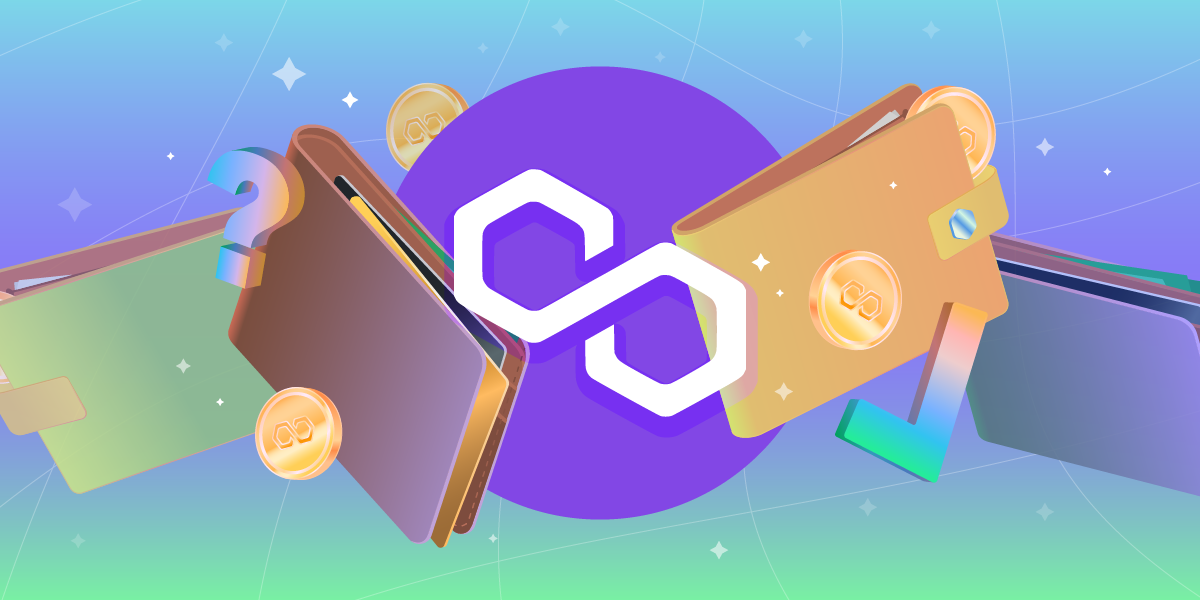 Polygon isn't building just one scaling mechanism - they are working on multiple options for Ethereum. The currently live ones are Polygon POS, Polygon Hermez, and Polygon Edge frameworks.
Polygon POS is the original chain and an Ethereum sidechain compatible with the ETH Virtual machine (EVM). It's based on Plasma technology that takes snapshots of the POS chain thanks to validator nodes and saves these records on the Ether mainnet. Polygon POS, therefore, benefits from Ethereum's security because if something happened to the sidechain, all transactions and balances could still be recovered.
Transactions are added to new blocks by relatively centralized block-producing nodes, which can deliver a throughput of 65.000 TPS. Users are free to operate their own Validator nodes or delegate their tokens to an existing one. The current APR as of April 2022 is between 10% and 14%.
The common thing for all Polygon scaling solutions is that they use the MATIC token to pay for the network fees. Thanks to its impressive speed, security provided by Ethereum, and low fees, we have over 10.000 different dApps that take advantage of the strengths of the Polygon ecosystem.
The Best Polygon MATIC Wallets
After understanding the virtues of this platform, everyone would like to know, what is the best wallet for Polygon MATIC tokens and why? In the paragraphs below, we will provide you with a detailed overview of what is available on the market.
NOW Wallet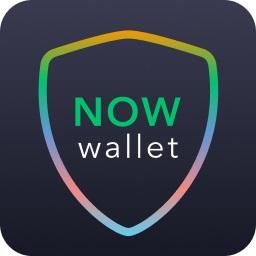 NOW Wallet is brought to you by the developers of the instant crypto exchange ChangeNOW. It's a non-custodial wallet giving the users complete control of their private keys and mnemonics.
NOW Wallet is a mobile client available for Android and iPhone alike. This simple to use app is one of the best wallets for MATIC because it's completely anonymous and doesn't collect personal data of its users. Additionally, the private keys are securely stored on your phone, only for you to see.
NOW Wallet has a professional customer service department that is available 24/7 and ready to answer any questions you might have. The buy feature allows you to purchase coins with other cryptocurrencies or fiat. NOW Wallet supports credit and debit cards by VISA and Mastercard, Sepa payments, and Apple Pay.
It takes just a few minutes for your MATIC tokens to be credited to your address. Naturally, the app also has a swap feature that allows customers to exchange one asset for another with no hidden fees and extra costs.
Pros and Cons
Pros
Non-custodial service.
Private and anonymous.
Customer service department available around the clock.
Supports payments through bank accounts and credit cards.
Quick and secure crypto swaps.
Cons
Closed-source wallet.
No desktop application.
The Ledger MATIC Wallet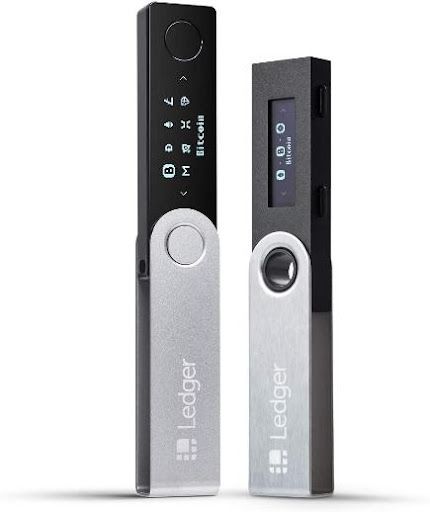 Ledger is one of the most popular hardware wallet manufacturers in the world. They have sold millions of devices and have recently released their new gadget – the Nano S Plus. The native app of the company is called Ledger Live, a software where you can store your coins, buy and exchange crypto, and gain access to DeFi and NFTs.
A Ledger is the best wallet for MATIC staking because the company uses secure elements in their devices. Thanks to this technology, your private keys remain offline at all times and are only accessed during transaction signing.
Each cryptocurrency has its own application that needs to be downloaded on the device. When that is done, the user can install the MATIC network wallet and benefit from the advantages that Ledger offers.
The company's hardware and software solutions are available for desktop (Windows, macOS, and Linux) and mobile devices (Android and iOS). The Nano S requires a data cable to operate correctly, while the Nano X is equipped with Bluetooth connectivity.
Pros and Cons
Pros
Hardware wallet with a secure element.
Support for multiple operating systems and devices.
Staking feature.
Cons
Not available worldwide.
Closed-source wallet.
Requires an initial investment of €60-150, depending on the model.
MetaMask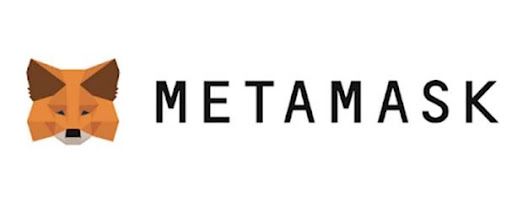 Our following Polygon MATIC wallet is a web application popular amongst Ethereum users. MetaMask is a browser extension that can be added to Mozilla Firefox, Google Chrome, Edge, and Brave. But, there is also a mobile version that you can install on your phone.
It's got plenty of features, such as buying, storing, and swapping tokens. It can also be used as your intro to the world of decentralized blockchain apps, and the software is non-custodial. With MetaMask, you can generate seed phrases and manage your data privately on your own computer.
This web wallet was built initially for Ethereum and ERC-20 tokens. Still, it allows for custom modifications for all EVM compatible blockchains, such as the Polygon network.
Pros and Cons
Pros
Easy to use with all popular browsers.
Open-source and non-custodial.
Supports multiple blockchains.
Cons
It's a hot (online) web wallet.
Is often targeted in phishing scams due to its popularity.
Requires settings changes to set up a MATIC wallet.
Trezor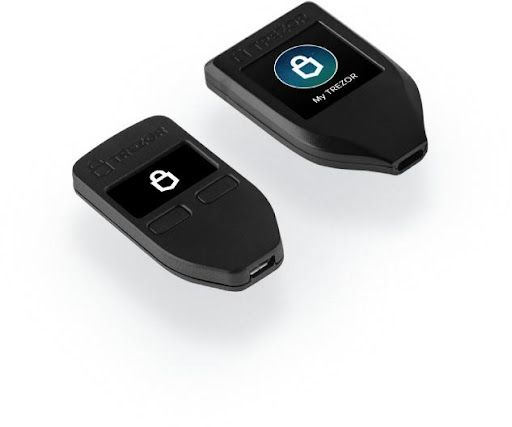 Trezor is one of the best MATIC wallets for storing cryptocurrencies. The Trezor One and Model T support over 1.000 different cryptos, including Polygon tokens. Keeping your private keys offline ensures that none of your confidential information can be stolen or hacked, which is sometimes the case with hot wallets.
Trezor is a secure and thoroughly audited open-source hardware wallet where you are required to physically sign a crypto transaction before it gets broadcasted to the network. The device works with its native app called Trezor Suite, which you can use to send and receive MATIC tokens and get a clear overview of your portfolio.
The company has also created a Password Manager allowing you to save your login data for cryptocurrency platforms, exchanges, and other websites. Trezor hardware wallets can generate seed phrases of 12, 18, and 24 words. These mnemonics are compatible with other wallets and the BIP-39 standard, making it easy to perform account recovery elsewhere in case of any issues.
Pros and Cons
Pros
Open-source and non-custodial hardware wallet.
Private keys are kept offline.
Support for mobile and desktop devices.
Cons
No secure element.
Expensive (the Trezor Model T costs over €220, shipping included).
Trust Wallet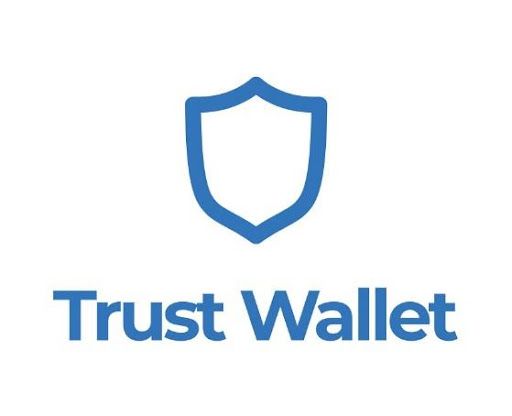 Trust Wallet is a multicurrency app developed exclusively for mobile devices. It supports both Android and iOS and comes with valuable features. This Polygon MATIC wallet lets you buy, exchange, swap, and stake different cryptocurrencies.
You can earn over 11% APR by staking on Trust Wallet. It allows users to connect a debit or credit card and purchase coins with fiat. The in-app exchange is instant and doesn't require personal data or KYC.
If you are a fan of NFTs, you can store your entire Ethereum or Binance Smartchain collection on Trust Wallet. There is also an in-built Web 3.0 browser providing access to decentralized applications and marketplaces when you are on the go.
Pros and Cons
Pros
Private non-custodial multicurrency wallet.
The user is in control of his MATIC network wallet private keys.
Supports features such as NFTs, staking, buying, and exchanging coins.
Cons
Lacks support for 2-factor authentication.
Closed-source wallet.
Isn't available for Mac, Windows, or Linux.
Atomic Wallet
Atomic Wallet is one of the best wallets for MATIC tokens that supports 5 of the most popular desktop operating systems. The latest release can be installed on Windows, macOS, Ubuntu, Debian, and Fedora. Additionally, it's possible to download it from Google Play or the Apple App Store for your mobile phone.
This cryptocurrency wallet is secure and encrypts your private keys locally on your device. It's privacy-centered and requires no identity verification or access to users' coins. Atomic Wallet is available worldwide and is already used by over 3 million people.
It's equipped with a professional wallet portfolio where you can manage all your coins and tokens. By using the instant exchange option, users can earn cashback up to 1% per order. Buying crypto is possible via USD, EUR, and many other local currencies. If you have any questions or doubts, live support is just one click away and available to answer all inquiries 24/7.
Pros and Cons
Pros
Cross-platform support.
Secure and anonymous.
Keep hundreds of digital assets in one place.
Supports atomic swaps.
Cons
No support and compatibility with hardware wallets.
The in-app buy feature offers no options to purchase less popular coins.
Closed-source wallet.
Conclusion
The best Polygon MATIC wallets are non-custodial and private. They offer a welcome set of features that can be utilized from the same application. Remember that cryptocurrency exchanges are not platforms that should be used for long-term crypto storage. So it's essential to select a tested wallet that fulfills all your needs.
The NOW Wallet is one of the best MATIC wallets you can install on your mobile phone. It will provide you with top-notch security, privacy, the possibility to purchase your coins with fiat, and instant crypto swaps.
If you are searching for a good hardware wallet, have a look at what Trezor and Ledger have on offer. Both companies have been in the business for many years and have millions of customers worldwide.
Whatever MATIC wallet you select, ensure that your private keys and seed are backed up properly and stored in several safe places. A good and trustworthy home for your digital assets can keep them secure for many years to come.