Analyst Predicts SOL's Price Prior to Solana's Conference
Well-known crypto trading analyst Cerbul shares his latest predictions for Solana (SOL) amidst preparation for Solana's Breakpoint event.
According to the analyst, the next entry point on SOL's chart could supposedly be fixed at 134 USD.
Solana has not captured the highs it set early last month, after the token rallied 203% in the first two weeks. Since recording an all time high of $214.96 on September 9, SOL has settled on alternating high-lows, but with a bearish trendline.
The token briefly garnered significant momentum between September 21 and October 3, prompting analysts to suggest a bullish high of $195 in a week, should Solana push above the $175 resistance. SOL's price, however, faltered below $165.86 and has since struggled.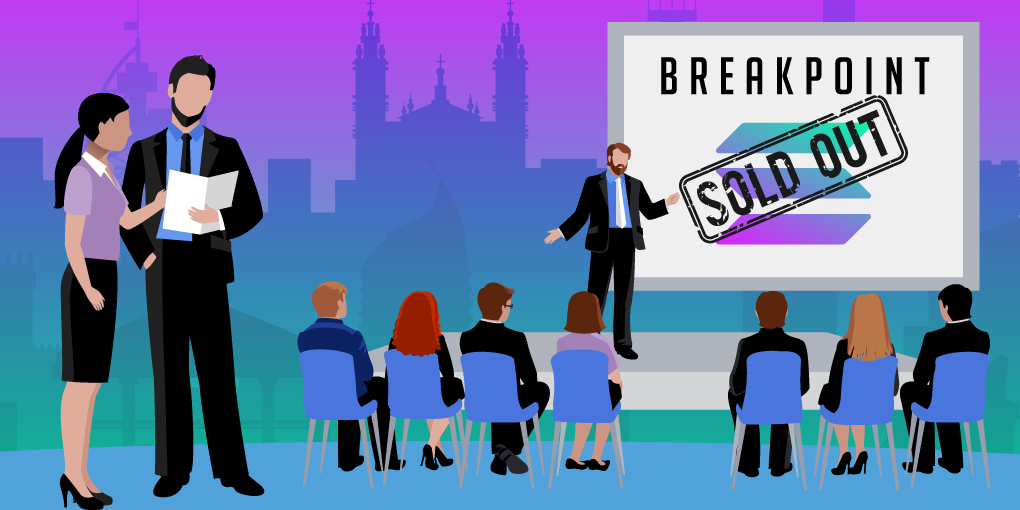 Accumulating the Dips
In an earlier tweet, Cerbul had stated that he had repositioned the descending trendline, aligning it with the token's highs and lows as it grew clearer over the past 3 to 4 days.
He added that a breakout with confirmation above the trend-line just might push the price up to his $180 target.
Cerbul noted that there was little to no support in current trendlines, and suggested that he would personally be accumulating the dips between this period. After the breakthrough occurred, the trader made an update where he stated that what he predicted would be the next entry point.
"$SOL Update. After the breakout, I was expecting the price to hit my $180 target, but as usual, it missed it by 2 cents. The current entry is $134, buying more at the dips, tho. Ain't so much strong support between 82 & 120, but let's accumulate."
Solana Sells Out Breakpoint Event
Despite Solana's less exciting charts in recent weeks, its Breakpoint event scheduled for early November has been sold out.
Tickets for Breakpoint which is set for November 7-10, and slightly pricey at $1000, have all been sold out. The tickets will offer guests access to three conference venues for the entirety of the event. Breakpoint, which is Solana's first conference of its kind, is set to welcome industry influencers, innovators, crypto enthusiasts and developers from across the globe.
Solana (SOL) currently trades at $146.
You can buy or trade any of your preferred tokens for Solana (SOL) on ChangeNOW without any hidden fees.
Welcome to the NOW experience! The ChangeNOW team presents you with the new community-inspired crypto wallet – NOW Wallet.