An Overview of Cardano
What is Cardano (ADA)?
Cardano is an open-source and decentralized blockchain project and cryptocurrency platform. It is a blockchain that is home to the native ADA coin. The platform will support smart contract functionalities in the future, and the developers aim to create the most advanced protocol ever developed. Most cryptocurrencies struggle to create the perfect balance between security, scalability, and decentralization. Cardano has succeeded in connecting all these pillars under the same hood. Cardano is based on a new type of Proof-Of-Stake algorithm which they call Ouroboros. This algorithm has mathematically been proven to be secure and uncompromisable. It doesn't require expensive computer equipment for ADA mining and allows for easy adoption by the crypto community.
The platform was co-founded in 2015 by two of the most important contributors to the Cardano blockchain, Charles Hoskinson and Jeremy Wood. Three organizations are contributing and developing Cardano: The Cardano Foundation, IOHK, and Emurgo. The team and programmers working on the ADA cryptocurrency come from a scientific background, bringing additional value to the Cardano cryptocurrency platform. The development team is made up of scientists, engineers, researchers, and philosophers. Any work performed on the platform is first reviewed by these industry experts and academic institutions, such as the Tokyo Institute of Technology and the University of Edinburgh. Cardano wants to connect all blockchains and make them interact without the need to go through centralized exchanges and other middlemen. With their sidechains, their vision is to establish cross-chain transfers facilitating simple exchanges between different cryptocurrencies.
The Five Phases of Cardano
Cardano is all about flexibility and scalability. This is why it is being built with a layered architecture that will allow upgrades to be incorporated through soft forks. The roadmap of the project is very interesting. It is divided into 5 phases named after renowned authors and scientists.
Byron
The 1st phase is called Byron. It includes the initial development of the Cardano network including all needed functionalities and tools.
Shelley
The Shelley stage of development integrates full decentralization elements, autonomy, delegation, and stake pools.
Goguen
The 3rd phase is Goguen. The developers are creating a universal language platform that they believe will be the future of decentralized blockchain technology. Cardano will also have a Virtual Machine, similar to Ethereum.
Basho
The focus during the Basho stage will be on security, scalability, and the performance of the network, as well as improvements to the underlying protocols.
Voltaire
In the final phase of the project, Cardano aims to run a self-sustaining network based on a proprietary governance model and a treasury.
What is the ADA Coin?
Here are a few basic stats about ADA. Symbol: ADA Type of Coin: Utility Coin Market Rank: #14 Consensus Protocol: Proof-of-Stake Market cap: $757,335,842 Circulating Supply: 25,927,070,538 ADA Max Supply: 45,000,000,000 ADA Current Price: $0.029210 All Time High: $1.33 All Time Low: $0.017354 Cardano ROI since launch: +34.75% The Cardano ICO was held between Oct 2017 and Jan 2018. The ADA price during the ICO was 1 ADA = 0.0024 USD. The ICO raised over $62 Million. The official Cardano website is slick and beautifully designed. The ADA support page offers the most important ADA and Cardano-related news and information.
How is Cardano Mined?
Cardano uses the Proof-of-Stake consensus protocol. The main difference between this algorithm and Proof-of-Work is that PoS doesn't require expensive hardware, substantial computational power, and big energy consumption.
The PoS algorithm replaces miners with validators. These validators make their own ADA coins available to the network as a stake. All holders who have staked their coins participate in the mining process verifying the transactions and creating new blocks. If their block gets added to the chain, they receive a reward proportionate to their stake. Staking is different from mining because users don't need to worry about setting up and maintaining physical miners. There is no need to research profitable mining methods and best mining pools. Users who participate in the mining process are called stakeholders. These stakeholders elect a slot leader who is responsible for adding a new block to the Cardano blockchain. Every 20 seconds a new block is created, and for every block a new slot leader is elected who verifies the transactions and makes sure all rules are being followed.
Cardano Staking
If users don't need miners, what is needed to stake ADA coins? A compatible ADA wallet is needed. The most popular Cardano software wallet is called Daedalus. By keeping the Daedalus wallet online and taking part in the staking, users will receive a percentage of new Ada coins as a reward from the network. Staking coins is not mandatory but it is a great incentive to add more ADA value to your existing portfolio. The developers have announced plans for adding stake pools. Cardano holders who participate in the staking process can thus expect to receive even bigger rewards.
Where to Buy and How to Invest in Cardano
Cardano is available on a wide variety of cryptocurrency exchanges. It is ranked #14 on CoinMarketCap. By looking at the ADA chart for the last 24 hours we see a daily trading volume of +80 Million USD. The biggest trading volume originates from the BKEX exchange where ADA can be exchanged with Bitcoin, Ether, and Tether. More than 40% of the world's ADA trading volume is from BKEX with the BTC trading pair. 2nd on the list is Binance and the trading pair ADA/USDT. The trading volume on Binance is just below 9%. Investors also have an option to buy ADA on Bittrex with a USD pair. For those who prefer to purchase with EUR can do so on Kraken and Cex.io for example. Some of the other well-known digital asset exchanges that have listed Cardano include Bithumb, HitBTC, Huobi, Upbit, and Sistemkoin. Investors who are looking for an easy, convenient and secure way to purchase ADA in 2020 should visit the limitless crypto exchange ChangeNOW. The platform allows for fast swaps between cryptocurrencies without the need for user registrations. Investors can buy ADA coins with USD or EUR fiat currencies on the ChangeNOW exchange. Buying ADA coins is easy.
Here is a short guide that new users can follow.
Select the currencies Go to ChangeNOW and select the correct currencies you want to exchange, for example, Bitcoin to Cardano. In the '_You Send_' field enter the amount of Bitcoin you intend to exchange and select Bitcoin from the drop-down menu. Then select Cardano from the drop-down menu next to the '_You Get_' field. The site will automatically display the amount of Cardano you will receive. If everything is fine click on the green '_Exchange_' button below.
Enter your wallet address Enter the Cardano wallet address where you want the coins to be sent to in the '_Your ETH Address_' field. In case you don't have a Cardano wallet you can easily create one by clicking on '_Don't have a wallet yet_'?
Confirm Check if the entered information is correct and click on 'Confirm' if everything is OK. Deposit funds The platform will now generate a Bitcoin address where you need to deposit your Bitcoins before you are credited with your Cardano.
Receive your ADA After you have deposited your coins ChangeNOW will initiate the transaction and send you your Cardano within a few minutes.
Best Wallets to Store Cardano
Cardano coins can be safely stored in several software and hardware wallets.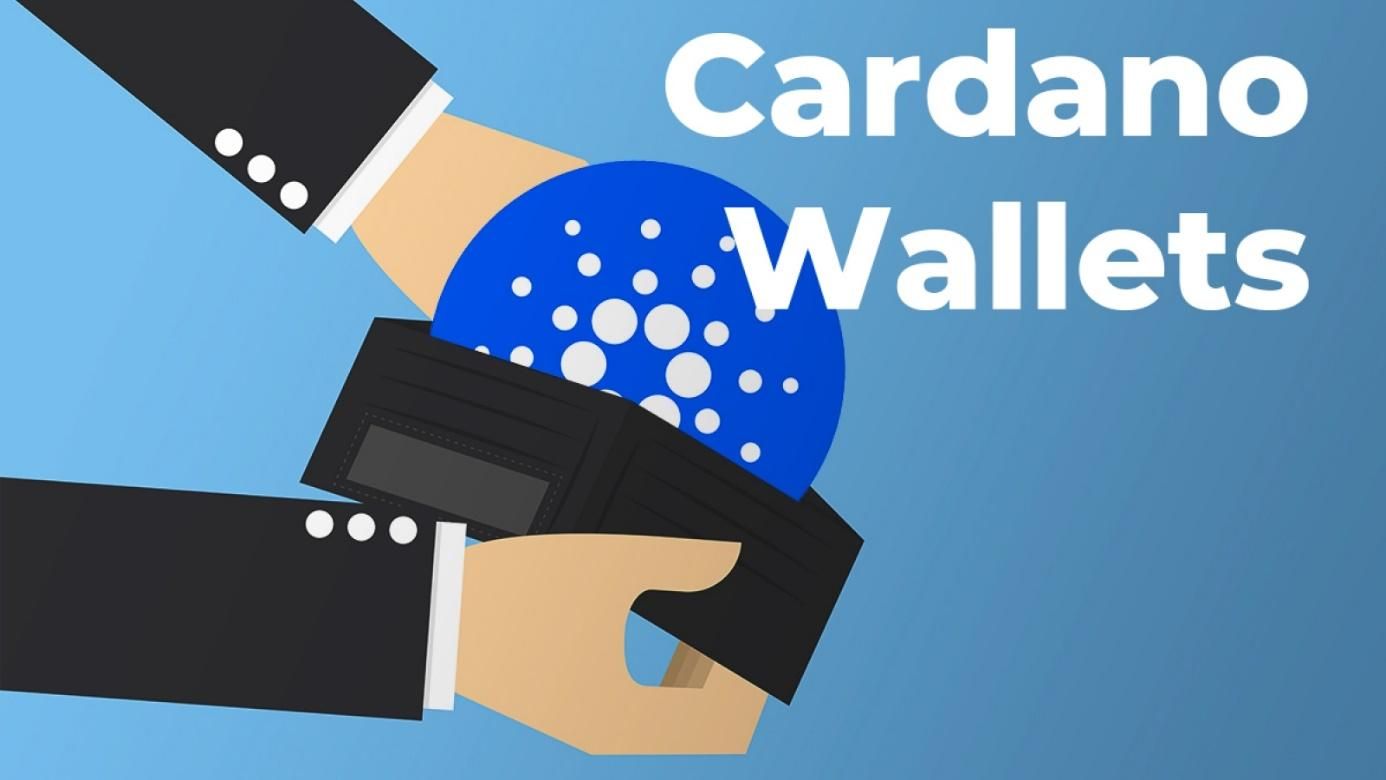 Daedalus Wallet The Daedalus wallet is a secure HD software wallet for the ADA cryptocurrency. The developers of Daedalus are planning to integrate several other popular coins and an app store within their software. Daedalus is a multi-platform wallet available for Windows, Linux, and Mac. Yoroi Wallet Yoroi is a lightweight client developed by the Emurgo team for Cardano. It is an online wallet that integrates within your browser as an extension. It works on Chrome and Firefox. Cardano users can also store their ADA on iOS or Android devices with the help of the Yoroi wallet. Ledger/Trezor Cardano can be kept in cold storage thanks to the Ledger Nano S, Nano X, and Trezor T hardware wallets. State-of-the-art security and convenience are just some of the benefits of using hardware wallets to secure your assets.
Final Words
Cardano is a promising project that has a lot to offer. It is a decentralized network based on scientific philosophy and research in its development. Cardano founder, the mathematician Charles Hoskinson, was essential in its early success considering his proven track record with Ethereum and the Bitcoin Foundation. He is an industry leader in research and development. Scalability is a problem for almost all blockchain projects. Cardano has realized this and has addressed scalability issues from the start, through its layered architecture but without compromising security. To learn more about Cardano price prediction, please visit the following post in our blog.