AMC Theatres To Also Accept Payments in Other Crypto Asides Bitcoin
Adam Aron, the CEO of the world's largest movie theater chain, AMC entertainment holdings, has revealed the company's intentions to begin accepting payments in Ethereum, Litecoin, and Bitcoin Cash.
AMC Developing Crypto Payment Infrastructure
Just last month, in the middle of the company's second-quarter earnings call, Aron, shared the entertainment giant's plans to adopt Bitcoin as a payment option by the end of this year.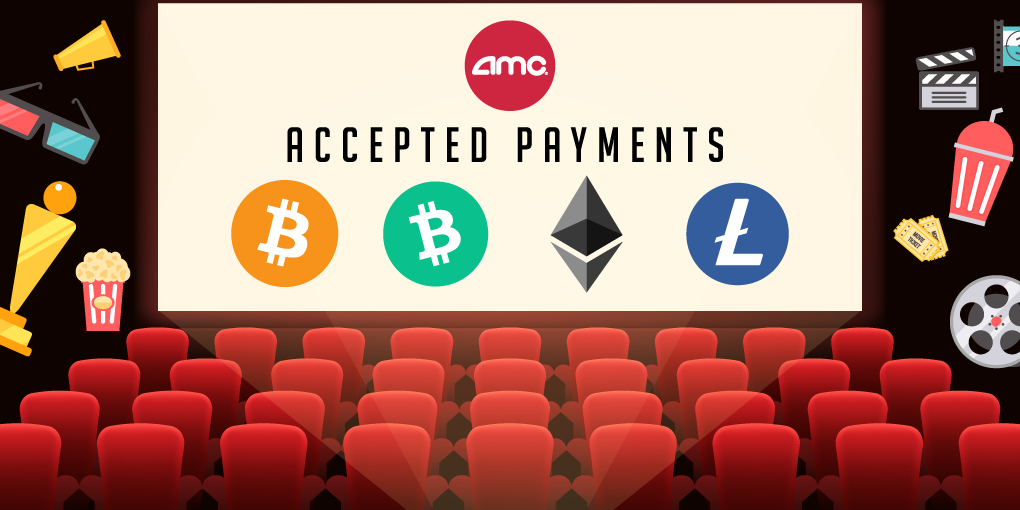 He also stated then that the company was in its first phase of probing into how AMC could participate actively in the fast-growing crypto industry.
While Bitcoin took center stage in AMC's and Aron's announcement in August, the company's CEO has revealed its entertainment chains have adequate plans for other digital tokens as well.
"Cryptocurrency enthusiasts: you likely know @AMCTheatres has announced we will accept Bitcoin for online ticket and concession payments by year-end 2021," Aron tweeted. "I can confirm today that when we do so, we also expect that we will similarly accept Ethereum, Litecoin, and Bitcoin Cash."
There are suggestions that AMC's increasing involvement with the cryptocurrency industry might be a way for the mega theater chain to recover from the impact of the pandemic, just like a host of other countries are also turning to crypto to alleviate economic wounds.
Asides Bitcoin, Ethereum and the crop of tokens listed by Aron, the CEO also stated that its customers would be able to make payments through Google Pay and Apple Pay by the end of the year.
AMC stocks are yet to respond significantly to the news, with trading volumes still at its usual, unlike in May when AMC was decidedly "pumped" by acid devotees on Reddits and Twitter who'd also pumped Dogecoin in similar fashion as well.
Notwithstanding AMC's shares have been notably positive since the company's Bitcoin revelation last month, gaining 37% and trading well above $40.
Following AMC's announcement, Litecoin's price experienced an upsurge, increasing by 6.3% to reach 191 USD.
You can buy or trade any of your preferred tokens for Bitcoin (BTC) or Ethereum (ETH) on ChangeNOW without any hidden fees.
Welcome to the NOW experience! The ChangeNOW team presents you the new community-inspired crypto wallet – NOW Wallet.