Alleged $10 Million Theft at BadgerDAO by Frontend
Two days after MonoX was hit, Badger DAO is the latest DeFi protocol to lose millions of dollars to another hack.
Trouble in Paradise
There have been alleged exploits associated with Badger DAO, a protocol that allows users to use Bitcoin as collateral across several DeFi projects.
The news that the DeFi protocol has been exploited began to spread earlier today, with most reported theories indicating that the hack was against Badger DAO's user interface, not within the core protocol. While operating their accounts on the platform, users reported receiving suspicious requests for additional permissions.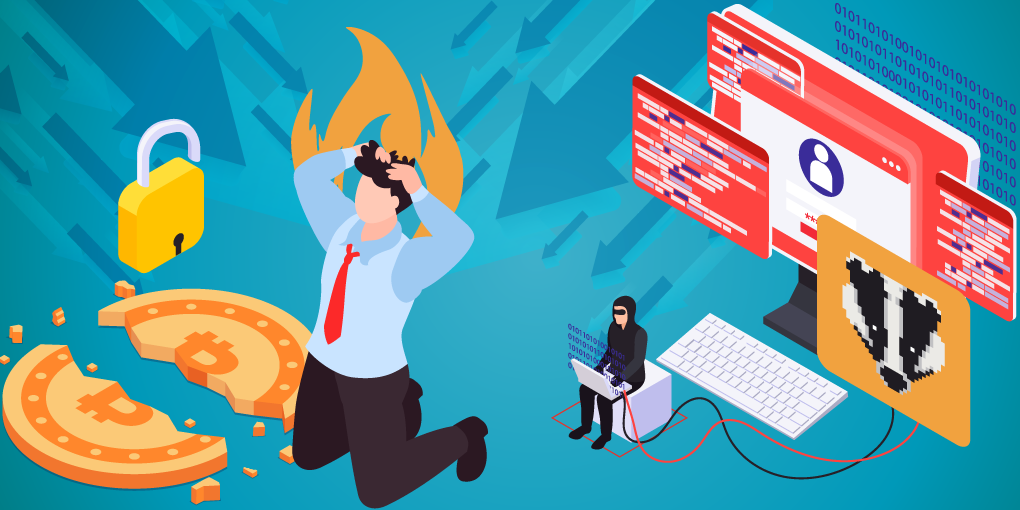 The perpetrators are thought to have stolen more than $10 million in cryptocurrencies. Several reports of "unauthorized withdrawals of user funds" followed soon thereafter. To prevent further withdrawals, Badger has paused all smart contracts as part of the investigation. Nevertheless, it did not elaborate on how much was stolen or how many parts of the company were affected.
As reported by ChangeNOW just a few days ago, hackers stole another $30 million in ETH and MATIC from a DeFi protocol exploit.
Badger Native Token Plunges Due to Hack
A front-end attack has drained Badger DAO of roughly $100 million. PeckShield, a blockchain security company, reported that one user lost 896 BTC (roughly $50 million).
According to a tweet from the team, the issue of unauthorized withdrawals is being investigated by its engineers. Efforts are being made to temporarily halt smart contracts. Data from DeFi Pulse indicates that Badger DAO is Ethereum's 23rd largest DeFi protocol. Total value locked topped $1 billion last month.
BADGER, the token of the Badger DAO project, fell 15.3% on news of the hack, according to data from Coinmarketcap. The hack has caused Badger's native cryptocurrency (BADGER) to decline from a daily high of $29 to $22.
You can buy, sell, or swap any of your preferred tokens on ChangeNOW without any registration.
Welcome to the NOW experience! The ChangeNOW team presents you with the new community-inspired crypto wallet – NOW Wallet.