Alfa Romeo Latest SUV Model to Feature Tokenized Certificates
Italian car company Alfa Romeo announced its newest vehicle model, the Tonale SUV, as the first car in the world to come with a non-fungible token.
Tonale SUV Deploys Blockchain Technology
According to the manufacturer, each vehicle is linked to a distinctive token that functions as a virtual certificate of ownership. The non-fungible token documents observations on the use of the vehicle all through its life span. NFT certifies each electric hybrid car when it is purchased and from then on begins to record data on the vehicle.
In a statement, Alfa Romeo's head of global marketing and communication Francesco Calcara explained that once the customer gave their approval, the token would begin to store information on the car. Through this, the company is "generating a certificate that can be used as a guarantee of the car's overall status, with a positive impact on its residual value."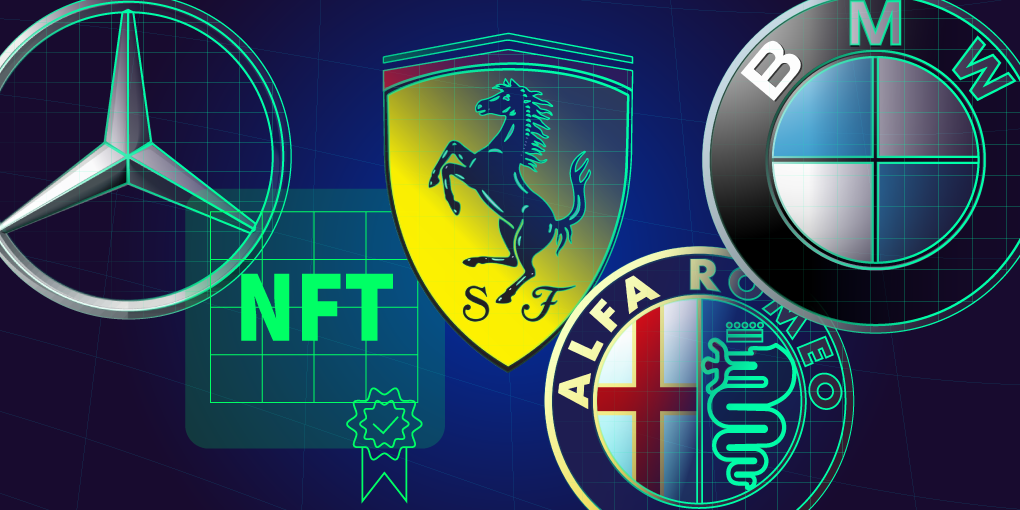 The company revealed on their website that they believe this feature allows potential buyers and customers to attach more credibility to cars; this also applies to the dealers. By incorporating blockchain technology, they have created a non-corruptible record of each vehicle's life span ensuring that its value and condition can be confirmed in the future.
Automobile Companies and NFT Adoption
Since the start of 2022, several automobile manufacturers have ventured into the NFT space, making investments and incorporating this evolving technology in diverse ways. This was not an unexpected development as over the past year non-fungible tokens have established themselves as staples within the crypto economy.
The market for NFTs is expected to be valued at 35 billion USD by the end of this year and $240 billion by 2030. From retail giants to real estate firms, all kinds of companies have raced to get ahead in this space as it continues to meet new waves of adoption.
Earlier this year luxury car manufacturer Ferrari revealed during an earnings call that they were actively working towards web 3.0, metaverse, and NFT integration. Their competitor Lamborghini appears to have jumped straight into the fray with the release of its first NFT collection, "Space-Time Memory." The collection was created in collaboration with Swiss Artist Fabian Oefner and features 5 images depicting a Lamborghini Ultimae heading into space.
Mercedes also recently took its first steps in the NFT industry by joining forces with Art2People to work on a limited-edition NFT collection with designs that are based on its G-Class car models. Rival company Rolls-Royce is another major name to have shared news of its NFT journey in a tweet.
Welcome to the NOW experience! The ChangeNOW team presents you with the new community-inspired crypto wallet – NOW Wallet. For safe and efficient asset tracking, try our crypto portfolio tracking app – NOW Tracker.