2021: Record Year For Ripple Despite Tussle With SEC
Digital payment network Ripple recently shared news about a buyback of shares from its series C funding rounds, which placed the platform's worth at an impressive $15 billion.
The announcement was made via a Twitter post from CEO Brad Garlington. He expressed the company's excitement regarding the re-purchase of shares sold a little over 2 years ago, in December 2019.
Ripple Makes Several Leaps
Only last year, Ripple was valued to be a little below $10. Fastforward a year most known for Ripple's intense court battles with SEC – the company still continues to break records.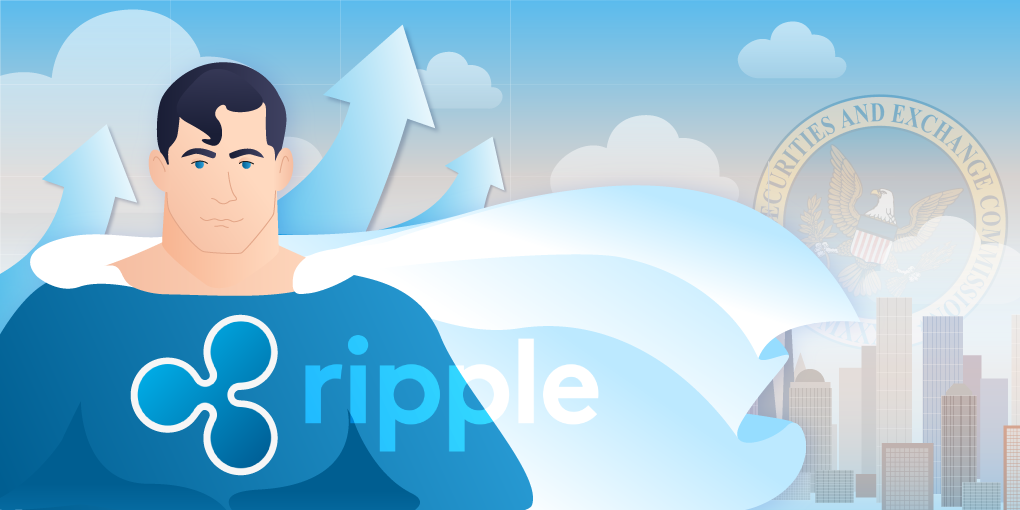 When the initial shares sale took place, Ripple had been making efforts to raise funds. The company was able to acquire $200 million, and was valued at $9.8 million. However, they have since witnessed significant expansion, more so in 2021. In the recent series of tweets, Garlington pointed this out saying that last year Ripple was stronger than it had ever been throughout the platform's history.
The company's RippleNet platform reportedly had twice the number of transactions over the past year, in addition to registering new CBDC clients, the central banks of Bhutan and Palau. All of this occurred despite an ongoing lawsuit filed against Garlington, parent company Ripple Labs, and founding partner Chris Larsen by the U.S. Securities and Exchange Commission (SEC). In late 2020, the regulatory body initiated the lawsuit claiming that Ripple network's native token XRP should have been registered as a security.
According to Garlington, the lawsuit is directed at the whole of the crypto market, not just Ripple, regardless he reports that the company has reserved funds totaling 1 Billion USD. Additionally, Garlington suggested a plan to expand further, branching into "NFTs, CBDCs, interoperability bridges, sidechains" among several developments. At the start of this year, the blockchain platform also launched its NFT devnet, introducing NFT functionality such as trading and minting to the network.
Ripple Cuts Ties With Tetragon
The aforementioned fundraising round held in 2019 was led by investment firm Tetragon Financial Group. After the SEC kicked off its lawsuit, Tetragon made moves to repossess its investment, starting a lawsuit of its own.
While this was going on, the asset manager proposed that the payments network's liquid assets be frozen pending a time when the company's Series C shares could be redeemed for cash. By countering that the court had not made a decision on whether XRP was an unregistered security, Ripple was able to come out on top in this particular battle.
Following the buyback, Ripple and Tetragon are no longer tied to one another, with the latter still making a profit on its original investment despite the ugly court situation and its ensuing loss.
You can buy or trade any of your preferred tokens for Ripple's XRP on ChangeNOW without any registration.
Welcome to the NOW experience! The ChangeNOW team presents you with the new community-inspired crypto wallet – NOW Wallet. For a safe and efficient asset tracking, try our crypto portfolio tracking app – NOW Tracker.