What is Solana (SOL)? | Everything You Need to Know About Solana in 2023
From the project's launch to major developments and latest prices - everything you need to know about Solana.
Solana's been around long enough to be considered a key player in the crypto market. Even as a newbie in the blockchain space, chances are you've heard about the Solana ecosystem.
The network touts itself as the most performant permissionless blockchain globally, but with the crypto industry's growth, it can be hard to keep up with all the new developments. Let's explore Solana's ins and outs and its evolution from its inception in 2017 up to 2023.
What is Solana?
Introducing the Solana Blockchain
Solana is a blockchain platform that is designed to host decentralized and scalable applications. It is an open-source network, which means that developers can build and launch their own decentralized applications using it. Solana initially emerged as a rival to the Ethereum (ETH) blockchain. Like the latter, it offers smart contract functionality, which allows the creation of decentralized applications (dApps).
Solana's other core features include its high speed, with the potential to process up to 65,000 transactions per second, and low transaction costs averaging at $0.00025. Transaction fees on Solana are in the network's native token, SOL.
The Solana coin is a utility token that functions as a medium of exchange and helps prop up security on the platform via staking. The project was founded by Anatoly Yakovenko, a former executive at Qualcomm, in 2017 and is currently run by the Geneva-based Solana Foundation.
A brief history of Solana
How and why Solana was created
Solana emerged in response to the scalability limitations of existing blockchain platforms such as Bitcoin (BTC) and Ethereum.
Check the latest Bitcoin price here.
Founder, Anatoly Yakovenko, believed that agreement on time was one of the biggest challenges of a distributed model.
Yakovenko recognized that a reliable and accurate clock was crucial for network synchronization. As such, he began working on and developed the concept of proof of history. This technique allows for keeping time between untrusted computers, making network synchronization simpler and faster.
What exactly is Solana's proof of history?
The proof-of-history (PoH) consensus mechanism is Solana's chosen technique to keep the time between computers that do not trust each other. The basic idea behind PoH is to use a "timestamp" that is generated by a central server and broadcast to all nodes on the network. This timestamp serves as a reference point for the network, allowing all nodes to agree on the current time and sequence of events.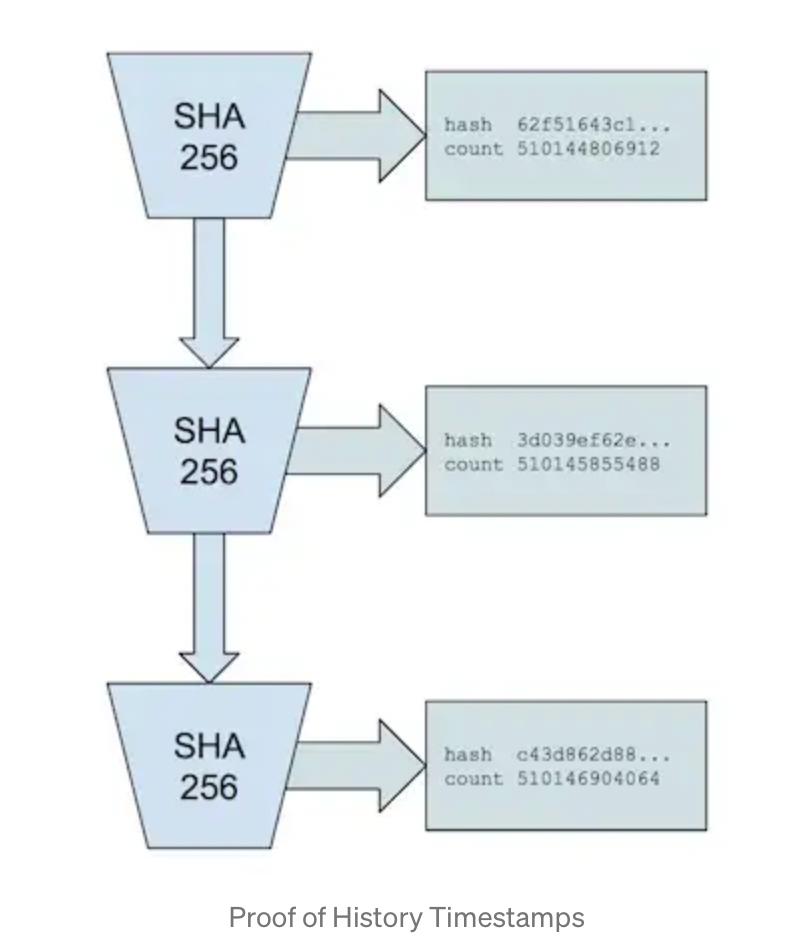 Source: Medium
To generate the timestamp, the central server creates a "hash" of a large amount of data (known as a "PoH generator") and publishes it to the network. Each node on the network can then use this hash to verify the current time and sequence of events.
The PoH generator is designed to be computationally expensive to create, ensuring it can only be generated by a central server and not by any individual node on the network. This helps to prevent any one node from manipulating the timestamp or the sequence of events.
By using the PoH mechanism, Solana can achieve high levels of network synchronization and scalability, allowing it to process a large number of transactions per second. This is a significant improvement over other blockchain systems that lack a reliable clock and struggle to scale.
The journey to the Solana launch: Yakovenko's path
Solana was technically created in November 2017 when Anatoly Yakovenko published the whitepaper for the proof-of-history concept. This technique would serve as the foundation for the Solana project. With plans to weave all the world's transactions together on a single, scalable blockchain, Anatoly called it Loom.
In February 2018, Yakovenko and his colleague Greg Fitzgerald published the first open-source implementation of the PoH technique on GitHub under the name Silk. The project quickly gained traction, and the team continued to develop it.
By March 2018, the team rebranded the project as Solana, a nod to the small beach town where Yakovenko and his team lived and worked. In June of that same year, they had scaled the technology to run on cloud-based networks. The next month, they published a 50-node, permissioned, public testnet consistently supporting bursts of 250,000 transactions per second.
After months of testing and development, the Solana mainnet went live on March 31, 2020.
Solana price evolution
How much is Solana worth?
Solana's SOL token, like most cryptocurrencies, has experienced significant price fluctuations. In the first few months after the launch, the Solana price remained relatively stable, fluctuating between $0.50 and $1.00.
However, in late 2020, the price of Solana began to rise rapidly. Driven by the non-fungible token (NFT) hype and the growing decentralized finance (DeFi) space. SOL more than tripled to a peak of $18.00 in early 2021. Solana reached its all-time high of $258 in November 2021.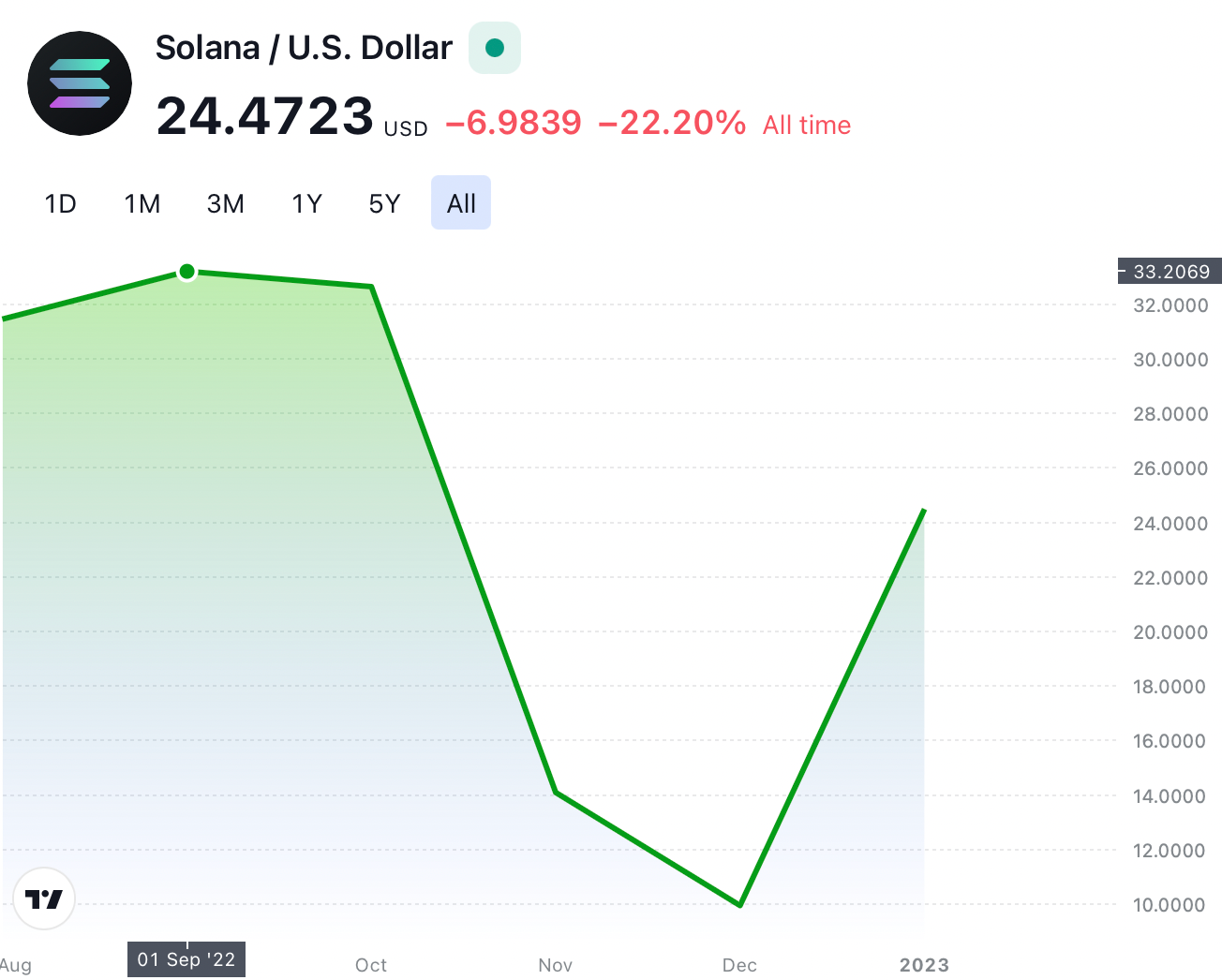 Check the latest Solana price here.
Unfortunately, these gains were nearly wiped out by the end of last year due to the crypto crash and subsequent contagion. Solana's price took a hard hit from FTX's implosion due to its close association with the exchange and subsidiaries. SOL dropped under $10 in late December for the first time since February 2021. However, it has recovered in the past month to trade at $24.22 currently.
How many Solana coins are there?
The Solana foundation revealed that the total number of Solana (SOL) coins to enter circulation is 489 million. At the moment, 260 million tokens are available on the market.
Where can you buy Solana?
Solana (SOL) can be purchased on a variety of exchanges such as Binance, Coinbase, and ChangeNow. With a user-friendly interface and a wide variety of payment options, ChangeNow makes it easy for anyone to purchase SOL.
Solana's major developments
Solana's 2019
Right before the Solana mainnet launch, much of the team's attention was on obtaining funding to develop its new crypto network. The project had already begun to gain traction.
As such, the team was able to raise $20 million in a private token sale led by Multicoin Capital in Q1 2019. Other participants were Distributed Global, BlockTower Capital, Foundation Capital, Blockchange VC, Slow Ventures, NEO Global Capital, Passport Capital, and Rockaway Ventures.
Solana's 2020
The year 2020 marked Solana's emergence as the first blockchain to use proof of history. The platform launched on Mainnet Beta in March 2020, following successful fundraising and the launch of their public test network, Tour de SOL.
That same year, Tether (USDT) launched Solana-native USDT and Circle partnered to make USDC a native stablecoin on the platform. Solana also held its first hackathon from October 28 to November 14.
Check the latest Tether price here.
Solana's 2021
Solana's 2020 hackathon and subsequent ones were a success, leading to an influx of developers and projects onto the platform. By December 2021, Solana had exceeded 1,000 projects and saw a significant rise in its price and daily active users. This propelled the SOL token to the fifth spot on the crypto list, surpassing Cardano (ADA).
However, in September 2021, the Solana blockchain went offline for 17 hours. The platform had formerly gone down for 6 hours in December 2021, earning it a reputation for frequent outages.
Check the latest Cardano price here.
Solana's 2022
Solana's outage problem persisted into 2022. Despite this, the network was able to make some progress. Phantom, a popular Solana wallet, announced integration with Ethereum and Polygon. In June, Solana revealed plans for the first crypto smartphone, the Solana Saga.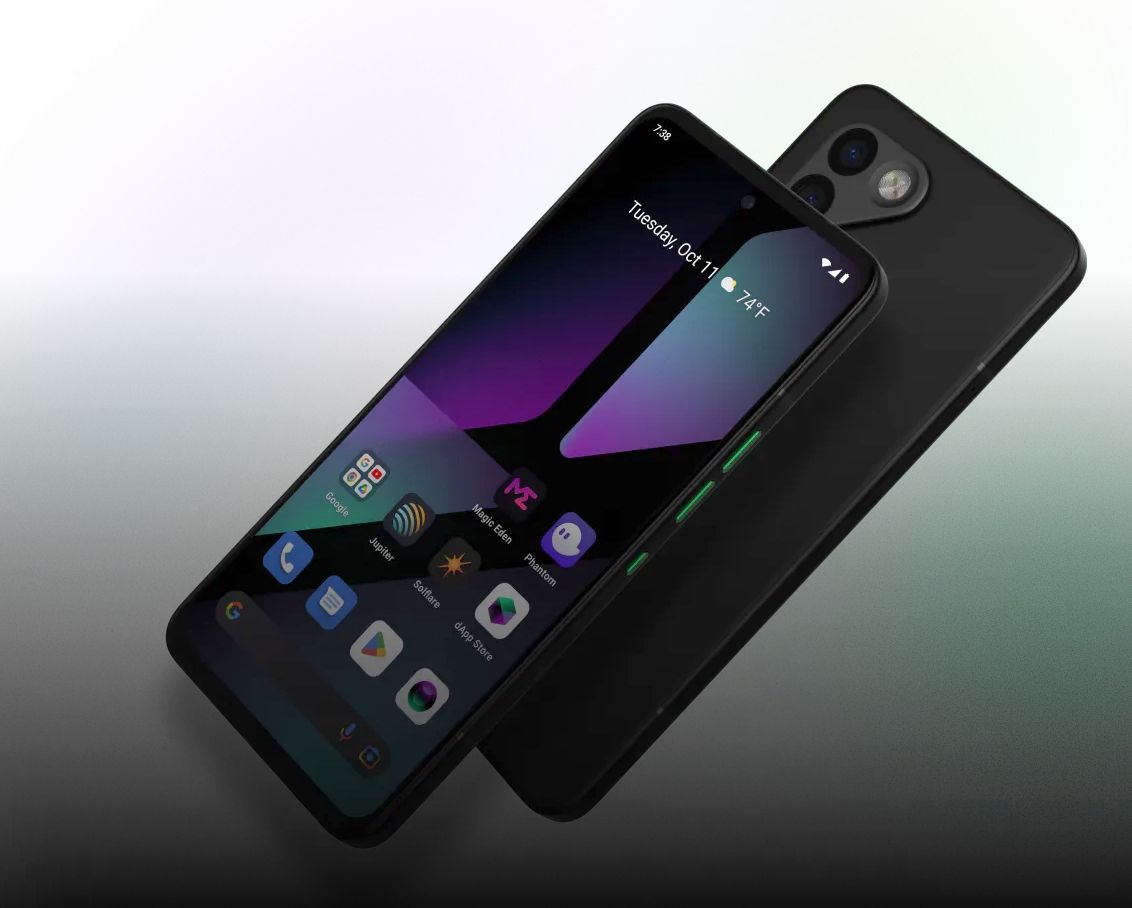 The platform also opened a physical store in New York City dedicated to all things crypto in July.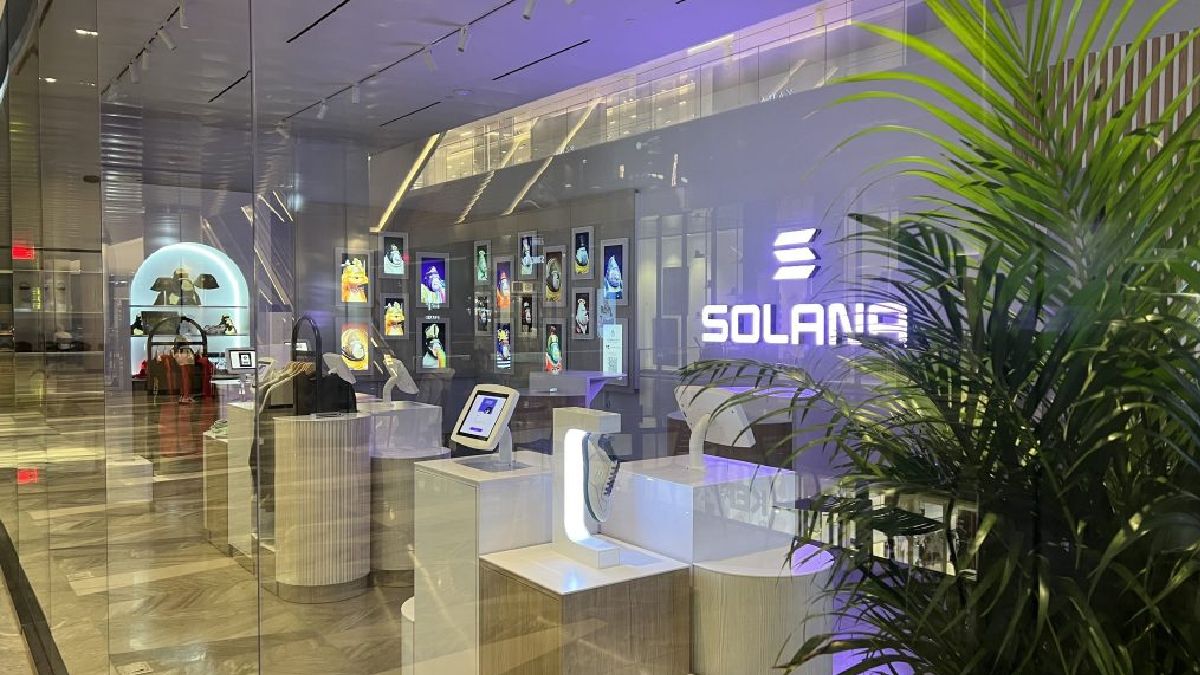 Notably, Solana's NFT market experienced substantial growth in 2022, with the number of minted NFTs reaching 312,000 on September 7. Additionally, Solana NFT trading volumes rose to hit $11.5 million on September 6.
However, in August, the platform's mobile wallet suffered a hack resulting in $8 million worth of losses. Thousands of Solana users suffered in the attack, which Solana ultimately blamed on a third-party platform, the Slope mobile wallet app. Solana experienced more losses later on as the FTX and Alameda saga caused the single sharpest percentage drop in Solana's metrics as SOL dipped 96%.
The Solana ecosystem
The Solana ecosystem is home to a diverse range of projects, from decentralized applications (dApps) to non-fungible tokens (NFTs) and more. The platform's speed, affordability, and scalability mean it is quickly becoming a go-to destination for developers, entrepreneurs, and users who want to build and participate in the next generation of decentralized applications and services.
Among these projects are Phantom, a decentralized social network that empowers users to share content, earn rewards, and connect with others; Stepn (GMT), a platform for creating and trading non-fungible tokens (NFTs) that allows artists and creators to monetize their work. Solana also hosts Star Atlas (ATLAS), a decentralized exchange (DEX) for trading digital assets, and Audius, initially built on Ethereum but moved to Solana in 2020, a decentralized streaming platform for musicians that enables them to control their music and earn royalties directly from fans.
More recently, BONK (BONK), "the first Solana dog coin for the people by the people," which was released in December 2020.
Final thoughts
Like most other projects in the crypto industry, Solana reaped the benefits of 2021's DeFi and NFT boom. In the same vein, it was unable to escape the impact of the crypto winter in 2022. Still, its attractive blend of speed and affordability, thanks to its unique technology, makes it a staple for most developers in this space.
Check the latest SOL trading pairs here.
Also Read: