Weekly Wrap: Crypto Tax Proposal May Jeopardize User Data
An EU crypto tax proposal is raising privacy concerns. Meanwhile ConsenSys' decision to retain Metamask user data has generated similar backlash.
Nexo to Exit US Market, Cites Inadequate Regulatory Clarity
In a tweet on Monday, Dec 5, crypto lending platform Nexo revealed that its services would no longer be available to US-based residents. Describing the decision as regrettable but crucial, Nexo cited a lack of regulatory clarity as the main driver.
The platform published a blog post stating that it had been in talks with US authorities for over a year. Per the release, the goal was to figure out a plan for compliance. However, following discussions, Nexo has concluded that the US is not prepared to provide adequate regulatory structures for blockchain-based businesses.
Nexo has already withdrawn its services from New York and Vermont and paused registrations for its Earn Interest product. It extended the withdrawal to 8 more states on Dec 6, however, existing customers in other states still have access at the moment.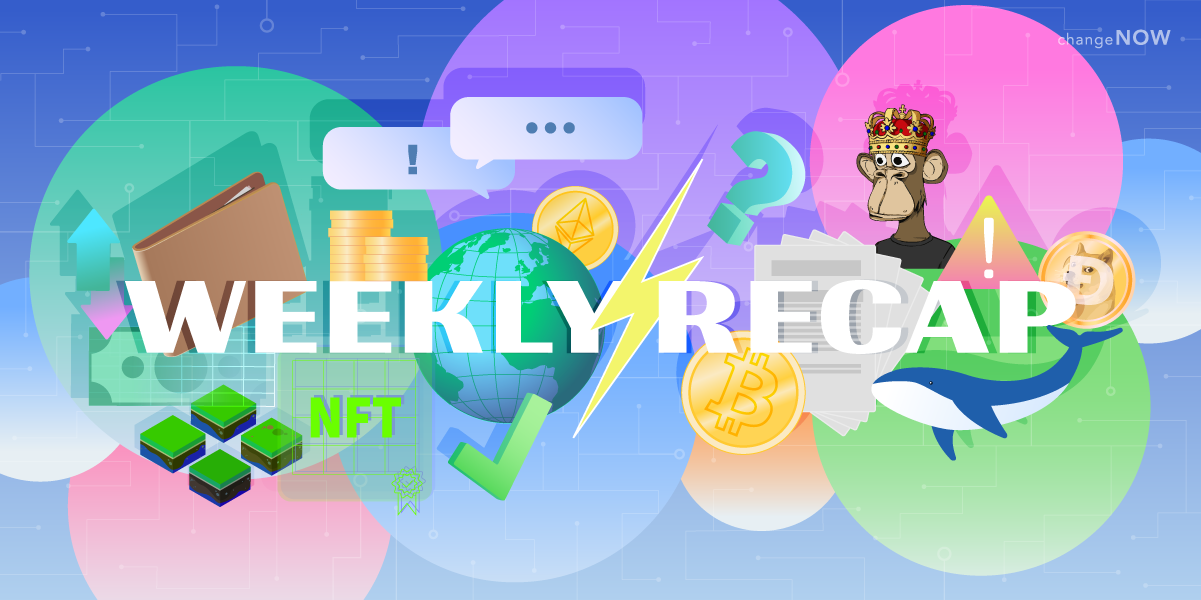 ConsenSys to Cut Data Retention To 7 Days
Consensys, developer of the MetaMask browser wallet, has clarified that it will only hold user IP addresses and wallet data for a week. The firm revealed this in a tweet on Dec 6 stating that they were committed to protecting user privacy.
On November 24, ConsenSys amended its privacy policy to clarify how Infura (MetaMask's default RPC) manages user data including IP addresses. The disclosure resulted in an uproar as crypto users raised concerns about their privacy.
In the new update, ConsenSys explained that it does not collect data relating to read requests such as account checks. Rather, it collects wallet and IP address information in connection with transactions. Per its data retention policy, the company retains and deletes user data but is now working to shorten retention to 7 days.
US Judge Orders Celsius to Return $44M to Customers
According to a Wednesday report, failed crypto lender Celsius Network has received court orders to refund $44M worth of crypto to users. Federal bankruptcy judge Martin Glenn delivered the ruling verbally during a Dec 7 hearing.
The ruling applies exclusively to custodial accounts. Additionally, it only affects pure custody assets, assets that have never interacted with Celsius's Earn accounts. Notably, the ruling came after Celsius advisers and stakeholders agreed that funds from custody accounts belonged to clients and not the network.
Indeed, Celsius argues that users with Earn accounts relinquished rights to their assets when they agreed to the company's terms of service. Glenn noted his thoughts on the issue during the hearing;
"I want this case to move forward," he said. "I want creditors to recover as much as they possibly can as soon as they possibly can."
Nomad Shares Plans for Bridge Relaunch After $190M August Hack
In a Dec 7 update on its official blog, cross-chain bridge protocol Nomad has unveiled plans to relaunch. After the August hack that saw the platform record $190M in losses, Nomad is finally ready to offer users partial refunds.
Per the post, the steps involved in the bridge relaunch include smart contract upgrades, which have been completed, and KYC verification which is still open. Nomad called for victims of the hack to undergo verification via CEX and launchpad platform CoinList in order to receive their refunds.
Following the KYC process, customers will receive a non-fungible token (NFT) that gives them a proportional share of the recovered funds on the Ethereum blockchain. These non-transferable NFTs will allow them to receive future funds. Nomad is also carrying out front-end testing which is still ongoing but they claim will be completed shortly.
Starbucks Commences Beta Testing for NFT Loyalty Program
Multinational coffee giant Starbucks has kicked off beta testing for its web3 loyalty program and NFT community. Dubbed Starbucks Odyssey, the program is currently open to the US-based group of its first beta testers. Starbucks shared the announcement in a Dec 8 release.
The Polygon-native program is part of the company's existing customer reward structure, Starbucks rewards. News of the project first emerged in September this year as the restaurant chain took steps toward its Web3 venture. Starbucks Odyssey coffee-themed non-fungible tokens that can extend to real-world experiences.
Beneath the program customers will have access to perks outside of typical rewards like free drinks. Indeed, Starbucks is unveiling a platform where customers interact by participating in activities called journeys. They get to complete coffee and Starbucks-focused quizzes and try out new drinks, earning tokenized journey stamps along the way.
EU May Force Crypto Businesses to Reveal User Holdings to Authorities
In a statement on Thursday, the European Union hinted at plans to make crypto firms reveal user assets to tax authorities. The proposed eighth Directive on Administrative Cooperation, or DAC8, aims to stop taxpayers from avoiding billions of euros in payments by storing crypto overseas. However, the authorities are determined to enforce tax laws for crypto users residing in the EU.
"Anonymity means that many crypto-asset users making significant profits fall under the radar of national tax authorities. This is not acceptable," Paolo Gentiloni, EU commissioner for tax stressed.
According to Gentiloni, the commission is reviewing how forthcoming measures will apply to crypto service providers outside EU jurisdiction. The tax plan requires external entities with EU clients to register and report within the bloc. However, this may be an issue given that crypto companies are largely online and sometimes claim not to have headquarters at all.
The tax plan may also prove problematic considering that it forces firms to collect large quantities of user data. This includes sensitive identifying information that malicious actors could use to link people with their assets making them targets.
Coinbase Encourages Users to Drop USDT for USDC, Waives Swap Fees
In a Thursday blog post, leading crypto platform, Coinbase pushed for customers to swap stablecoin USDT for the "trusted and reputable" USDC.
Coinbase highlighted the need for trust in their release alluding to the turmoil of the past month; FTX's disastrous crash. The post claimed that fiat-back stablecoins were a good option for customers seeking stable ground amid the widespread volatility.
The exchange cited Circle's stablecoin USDC as a reliable asset and shared plans to make it easier for users to adopt the token. As such, Coinbase is eliminating fees for USDT to USDC conversions for retail clients worldwide.
The exchange pointed out USDC's dedication to transparency and may have taken a swing at USDC rival Tether's USDT stablecoin in its statement. It is worthy of note that Tether lost its peg to the dollar, trading under $0.95 during the FTX debacle.
Tether CTO Paolo Ardoino is yet to share a direct response to Coinbase's latest move. So far, Ardoino has only retweeted posts defending Tether. One was a tweet from crypto analyst Byzantine General.
"Not a good look. Also looks desperate. Makes me trust USDC a little less tbh," it read.