Thailand Removes Crypto Tax Following Backlash
Thailand has responded to opposition from crypto traders in the country and backlash from the general public by scrapping its recent crypto tax rule.
Earlier this year, the Finance Ministry of Thailand declared in a Bangkok newspaper post that it would begin charging a 15% capital gains tax on profits from cryptocurrency. The post warned that to avoid being penalized, investors should state their income from cryptocurrencies when filing taxes this year. This came as a shock to the investors and traders within the country as Thailand had always identified itself as crypto-friendly. Traders and experts began to warn the government that such high taxations will most likely strangle crypto development in the country.
Crypto Regulatory Measures in Thailand
News of cryptocurrency taxations first came under the guise of "safety and regulatory measures". The Thailand Revenue Department said it was monitoring risk factors associated with crypto transactions and was ensuring the safety of Thai users. Not long after, the Revenue Department proceeded to ban certain meme coins and NFTs which the country referred to as being "baseless and volatile."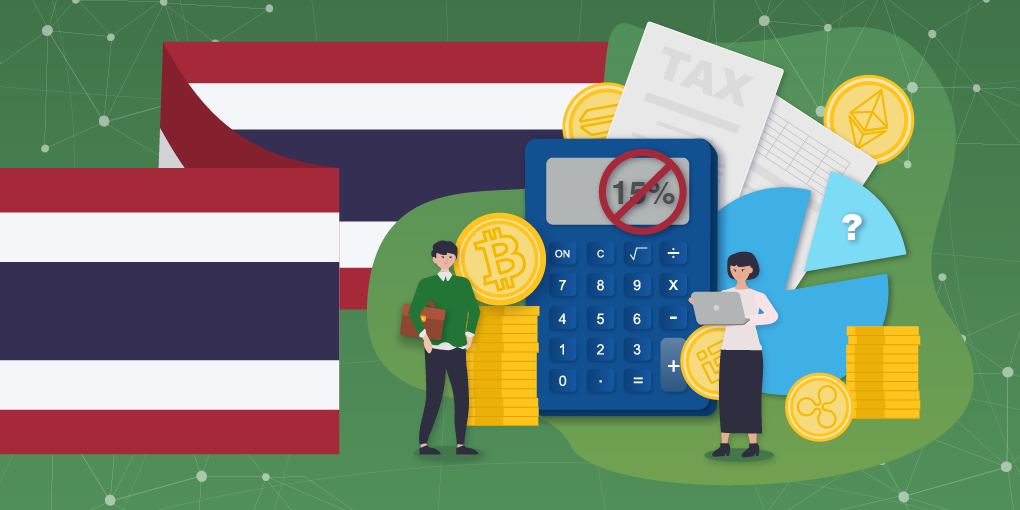 The announcement of the 15% tax on crypto profits, however, was described by critics as "going too far." David Carlisle, the director of policy and public affairs at Elliptic – a digital asset research and analysis group – said that the restriction of crypto payments through such means was unnecessary, and that using appropriate safeguards, merchants can accept crypto payments without posing excessive and broad risks that cause harm.
Luckily, after the announcement, the Security Exchange Commission and Finance Ministry of Thailand allowed stakeholders to submit comments and suggestions on the matter until February 8. Before long, it was clear there was stiff opposition from crypto firms, investors, and traders within the country.
Pete Peeradej Tanruangporn, the co-chair of the Thailand Digital Asset Operators Trade Association, said on Monday, "the revenue department did a lot of homework and reached out to crypto operators as well to get feedback, it was decided that it is much more friendly to both investors and the industry to lift the capital gains tax."
The ministry commented that they will still look to subject cryptocurrency to some degree of taxes in the future.
You can buy or trade any of your preferred tokens for on ChangeNOW without any registration.
Welcome to the NOW experience! The ChangeNOW team presents you with the new community-inspired crypto wallet – NOW Wallet. For safe and efficient asset tracking, try our crypto portfolio tracking app – NOW Tracker.