TechTrees (TTC) Token Overview
TechTrees is a groundbreaking public welfare organization that aims to combine the power of blockchain technology and environmental protection to create a better world for all. In this article, we will take an in-depth look at the TechTrees project, its key products, and how you can buy TTC tokens on ChangeNOW. So, let's dive right in.
What is TTC Token?
TTC token serves as the native currency within the TechTrees ecosystem, fueling various transactions and interactions on the platform. Designed with a limited supply, TTC tokens are built on a deflationary model, which means that as the platform gains traction and adoption, the scarcity of TTC tokens can potentially drive their value upwards.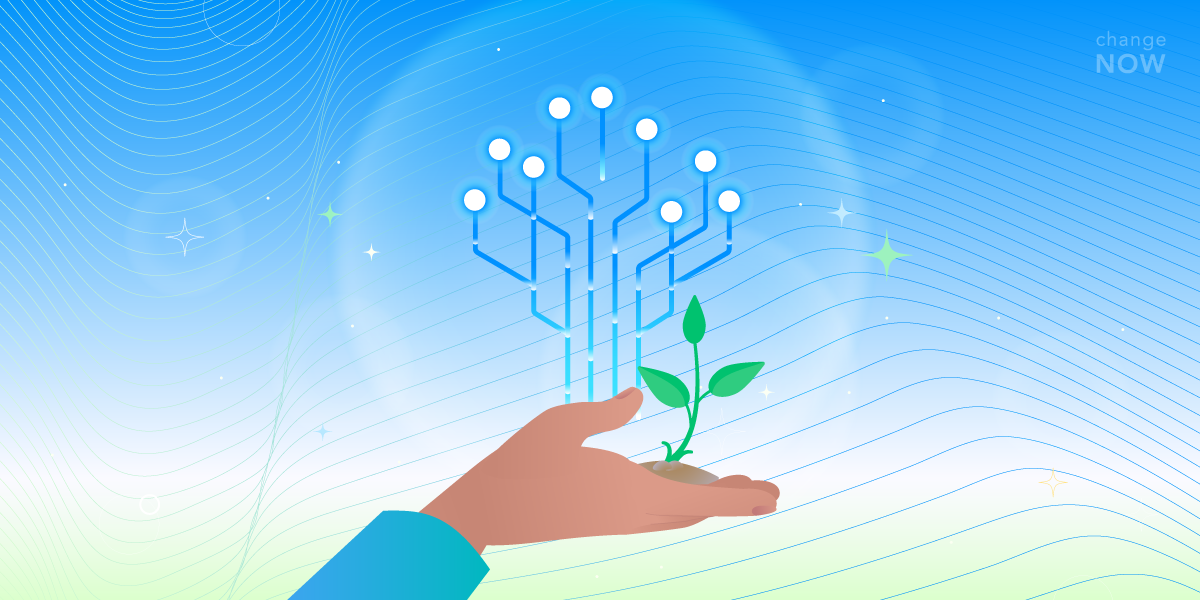 TTC Token Details
The TTC token has a total supply of 6.9 billion, with 10% burned to celebrate breaching a $70M market cap and 70K followers on Twitter.

The roadmap for TTC includes plans to burn 60% of tokens in 2023, aiming to create scarcity and increase its value over time.

TTC holders can also earn rewards through staking and participating in the platform's gaming ecosystem.
Use Cases of TTC Tokens
TTC tokens offer a multitude of use cases within the TechTrees ecosystem. Here are some key ways in which TTC tokens can be utilized:
In-Game Purchases: TTC tokens can be used to unlock exclusive in-game items, enhance gameplay experiences, and access premium features within TechTrees' gaming offerings. This fosters a thriving economy within the gaming ecosystem, enabling players to customize their experiences and enjoy unique benefits.

Platform Governance: TTC token holders have the power to participate in platform governance decisions. By staking their TTC tokens, holders can contribute to voting on proposals and shaping the future direction of the TechTrees ecosystem. This democratic approach ensures community involvement and decentralization.

Rewards and Incentives: Active participants in the TechTrees ecosystem can earn rewards and incentives by staking TTC tokens or engaging in platform activities. These rewards serve as an incentive for users to actively contribute to the ecosystem's growth and development.
What is TechTrees?
TechTrees was born from the idea of using decentralized technology to tackle some of the world's most pressing environmental issues. Launched on September 10, 2022, TechTrees' mission is to reduce carbon emissions, promote a green and sustainable lifestyle, and bring the power of Web 3.0 technology to public welfare organizations. With a focus on real-world tree planting, TechTrees is working towards global carbon neutrality through a combination of blockchain technology, artificial intelligence, and community-driven initiatives.
The Idea Behind TechTrees
The vision behind TechTrees is to raise awareness and encourage people worldwide to pay more attention to environmental protection. By leveraging the power of blockchain and Web 3.0 technology, TechTrees aims to create an ecosystem that rewards users for their contributions to environmental sustainability. This innovative approach has garnered support from a growing community of over 60,000 members across the globe.
TechTrees' Mission
TechTrees is committed to its core mission of facilitating extensive tree planting initiatives, safeguarding tropical forests, and combating global carbon pollution. By harnessing the power of satellite imagery analysis and artificial intelligence, TechTrees effectively monitors vast forest areas, enabling the early identification and prediction of potential deforestation risks.
Furthermore, TechTrees employs innovative Tree-Bombing drones, accelerating the tree planting process to further enhance environmental preservation efforts. Operating as a Web 3.0 organization with a global fundraising focus, TechTrees strives to effect tangible change in the ongoing battle against climate change.
How Does TechTrees Work?
TechTrees operates on a decentralized network powered by its native utility token, TTC. As a community-driven project, TechTrees focuses on diversifying applications across the decentralized space, ranging from GameFi and NFTs to the Metaverse. TTC tokens can be staked, utilized in gaming platforms, and exchanged on ChangeNOW.
Key TechTrees Products
The TechTrees project offers a variety of products and services to its users. These include:
GameFi
TechTrees is working on a revolutionary Plant to Earn GameFi platform, which combines the power of blockchain Web 3.0 technology with real-world tree planting efforts. This innovative gaming platform allows users to plant virtual trees online, which are then synchronized with real-world tree planting initiatives. By participating in the GameFi ecosystem, players can earn rewards in the form of TTC tokens while contributing to global reforestation efforts.
Staking Farm
TechTrees has also launched a staking module where users can stake their TTC tokens to earn a stable APR and SBT green points. This staking farm allows TTC holders to earn passive income while supporting the growth and development of the TechTrees ecosystem.
Swap
TechTrees is in the process of testing a swap module, which will enable users to trade TTC tokens and other cryptocurrencies seamlessly. This feature is expected to be released within a week, providing TTC holders with more flexibility and options for managing their digital assets.
Where to Buy TTC Tokens?
One of the best places to buy TTC tokens is on ChangeNOW, a user-friendly and secure cryptocurrency exchange platform. ChangeNOW makes it easy to buy, sell, and exchange TTC tokens without any hassle.
Why Choose ChangeNOW?
ChangeNOW offers a simple and straightforward way to buy TTC tokens, along with a wide range of other cryptocurrencies. With its focus on ease of use, security, and customer support, ChangeNOW is the ideal choice for both new and experienced cryptocurrency enthusiasts.
Some of the key features of ChangeNOW include:
No registration or account setup required
Fast and secure transactions
Competitive exchange rates
Support for over 850 cryptocurrencies
24/7 customer support
Conclusion
TechTrees is an innovative project that combines the power of blockchain technology with environmental protection initiatives to make a real impact on the world. With its unique approach to leveraging Web 3.0 technology for public welfare organizations, TechTrees has the potential to revolutionize how we address global environmental challenges.
If you're looking to buy TTC tokens and support this unique project, ChangeNOW is the ideal platform to do so. With its user-friendly interface, secure transactions, and excellent customer support, ChangeNOW makes it easy to buy, sell, and exchange TTC tokens in just a few clicks. So, don't wait any longer – head over to ChangeNOW and start exchanging TTC today!