DinoLFG: Where Utility Meets Gaming with a Roar
If you're a crypto enthusiast, you've probably come across various meme coins that lack utility and use cases. However, DinoLFG's DINO token is here to change the game. With a strong focus on utility and building a vibrant community, DinoLFG is on a mission to provide its holders with a range of exciting use cases. In this article, we'll explore the utility of the DINO token and how you can get involved in this thrilling ecosystem.
Getting Started with DinoLFG
Before we delve into the utility of DINO, let's take a moment to review some essential information about DinoLFG and its native token. DinoLFG is a meme coin that aims to address the lack of utility and use cases typically associated with such coins. With DINO, the team at DinoLFG is determined to revolutionize the meme coin market by bringing a multitude of use cases and utility to its holders.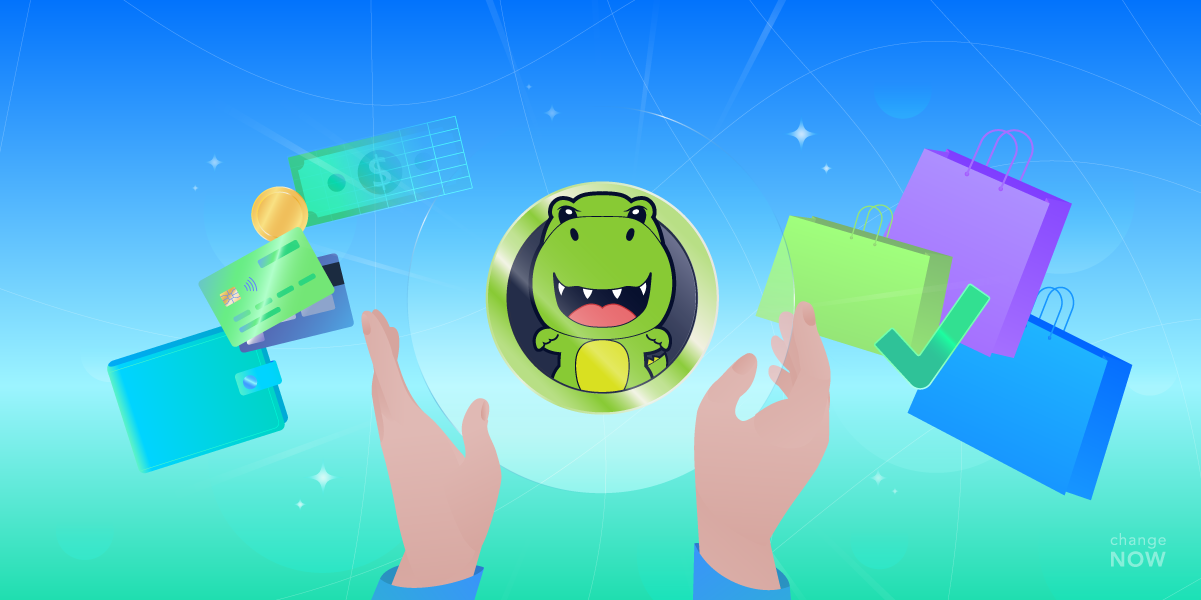 Here are some key details about the DINO token:
Token name: DINO

Total supply: 333,333,333

Tokens in Circulation: 328,431,673
Unleashing the Utility: DINO Token Use Cases
1. Eggverter: Hatching the Possibilities
One of the key use cases of the DINO token is the Eggverter feature. This innovative functionality allows users to hatch Dino Mystery Eggs within the same mint site. By leveraging Eggverter, DINO token holders can unlock exciting surprises and rewards. The Eggverter feature is a testament to DinoLFG's commitment to creating engaging experiences for its community.
2. Ecommerce: Shop with DINO
DinoLFG has partnered with NOWPayments and Shopping.io to enable users to shop with DINO tokens globally. Imagine being able to purchase products on popular platforms like eBay, Amazon, and AliExpress using your DINO tokens. This integration expands the utility of DINO beyond the crypto world and into the realm of everyday transactions. With DINO, you can make your shopping experiences more exciting and engaging.
3. Get Paid with DINO
DINO tokens aren't just for spending; they can also be used to receive payments. DinoLFG has collaborated with NOWPayments to facilitate DINO payments for stores and freelancers. By opting to receive payments in DINO, businesses can tap into a vibrant community and benefit from the growing adoption of the token. It's a win-win situation for both the DinoLFG ecosystem and the businesses that embrace this innovative payment method.
4. Bonus and Referral Campaigns: Earn and Grow
DinoLFG values its community and rewards them through various bonus and referral campaigns. By actively engaging with the ecosystem and referring new users, you can earn additional DINO tokens. These campaigns not only incentivize participation but also foster a sense of camaraderie within the DinoLFG community. So, grab the opportunity to grow your DINO holdings while having fun and connecting with like-minded individuals.
Join the Exciting DinoLFG Community
DinoLFG's commitment to building a strong community extends beyond utility alone. The team organizes engaging games and regularly shares crypto tips on their Telegram and Twitter channels. By actively participating in these activities, you can enhance your knowledge, stay updated, and forge meaningful connections within the DinoLFG community.
Swap DINO on ChangeNOW!
If you're ready to dive into the DinoLFG ecosystem and unlock the full potential of the DINO token, ChangeNOW is the ideal platform to get started. ChangeNOW is a leading crypto exchange platform that offers a seamless and user-friendly experience for buying and exchanging crypto assets. With their intuitive interface and secure transactions, you can confidently trade your assets and be a part of the exciting DinoLFG community.
ChangeNOW provides a reliable and efficient platform for converting your assets into DINO tokens. With their vast selection of cryptocurrencies and competitive rates, you can easily exchange DINO and join the DinoLFG revolution. So, don't miss out on this incredible opportunity to be a part of a vibrant community and explore the endless possibilities of the DINO token.
To start your DINO journey on ChangeNOW, visit the website and experience the power of seamless crypto swaps.
Conclusion
DinoLFG's DINO token is not just another meme coin. With its strong utility and commitment to building a thriving community, it offers a range of exciting use cases that go beyond the traditional crypto sphere. From hatching Dino Mystery Eggs to shopping on popular platforms and receiving payments, DINO tokens open up a world of possibilities. So, join the DinoLFG community, engage in their activities, and experience the power of DINO for yourself. And remember, for all your DINO trading needs, ChangeNOW is the perfect platform to make your crypto dreams a reality.
Disclaimer: The information provided in this article is for informational purposes only and should not be considered investment advice. Please DYOR before making any investment decisions.