Case Study: How CurVert Embraced ChangeNOW Widget Integration
CurVert is an online currency converter that provides users with the ability to determine and compare current exchange rates of various fiat currencies and cryptocurrencies. Launched in 2018, CurVert.com has quickly gained popularity and is now available in over 100 countries.
The website offers a simple user interface, making it easy for users to trade cryptocurrencies quickly and efficiently. In addition to its user-friendly interface, CurVert also offers a wide selection of cryptocurrencies that can be bought and sold on the site, including popular options such as Bitcoin, Ethereum, and Litecoin.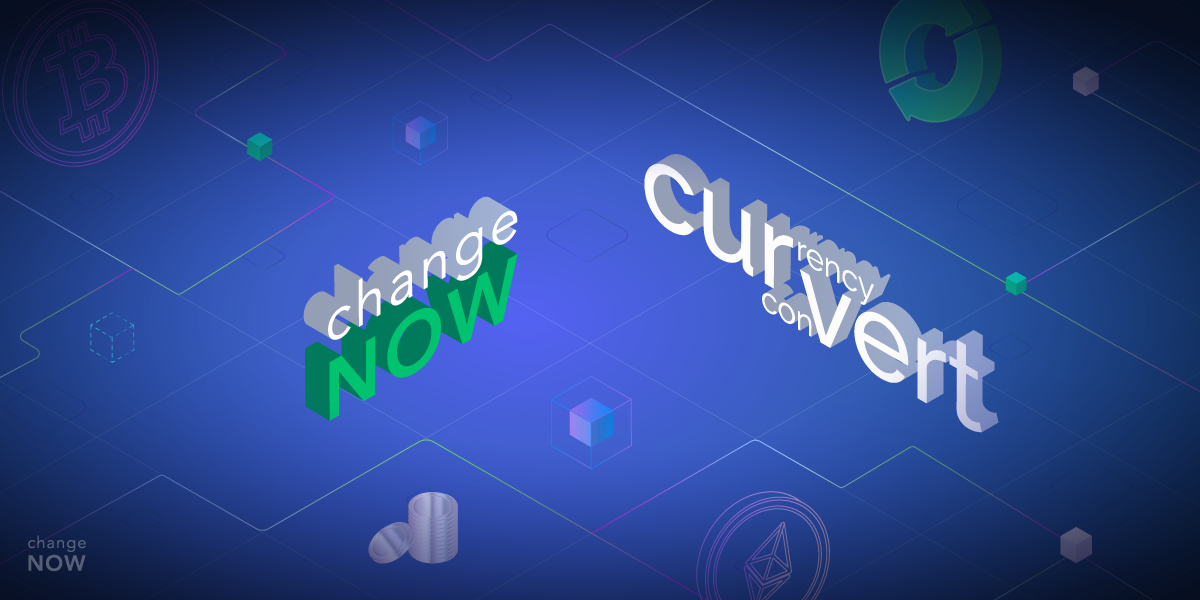 The Benefits of CurVert Currency Converter
CurVert currency converter offers several benefits that make it a valuable tool for users:
Current Exchange Rates: Currency converters like CurVert utilize the most up-to-date exchange rates, ensuring accurate conversions of various currencies. This feature allows users to have a clear understanding of the value of their currencies in real-time.

Ease of Use: CurVert's user-friendly interface simplifies the process of converting currencies. Users can simply enter the desired currency and amount they wish to convert, and the calculator will provide them with the converted amount in their desired currency. This saves users time and eliminates the need for manual calculations.

Versatility: CurVert supports conversions between a wide range of world currencies, making it a versatile tool for both travel and international business. Whether you're planning a trip abroad or conducting business transactions across borders, CurVert can help you easily convert currencies.

Savings: By using a currency converter like CurVert, travelers can save money by comparing current exchange rates and finding the best rates for their currencies. This ensures that they receive the most favorable rates when exchanging their money.

Expense Tracking: For individuals living or working in another country, a currency converter can help them keep track of their spending. By checking the current exchange rate and calculating the value of their money in their home currency, users can effectively monitor their expenses.

Money Transfers: If you need to send money to someone in another country, a currency converter can assist you in finding the best exchange rate and ensuring that you're sending the correct amount.

Investments: For those looking to invest in foreign currencies, CurVert can help identify the best exchange rates, allowing users to make informed investment decisions.
Introducing ChangeNOW Exchange Widget
ChangeNOW's Exchange Widget is a powerful tool that enables website owners to offer cryptocurrency exchange services to their users seamlessly. With just a few simple steps, businesses can integrate the widget into their websites and start providing a wide range of supported assets for crypto exchange to their communities. The widget is fully customizable and easy to integrate, making it an ideal solution for businesses that want to conduct cryptocurrency exchanges with a user-friendly interface, a vast selection of assets, and favorable exchange rates.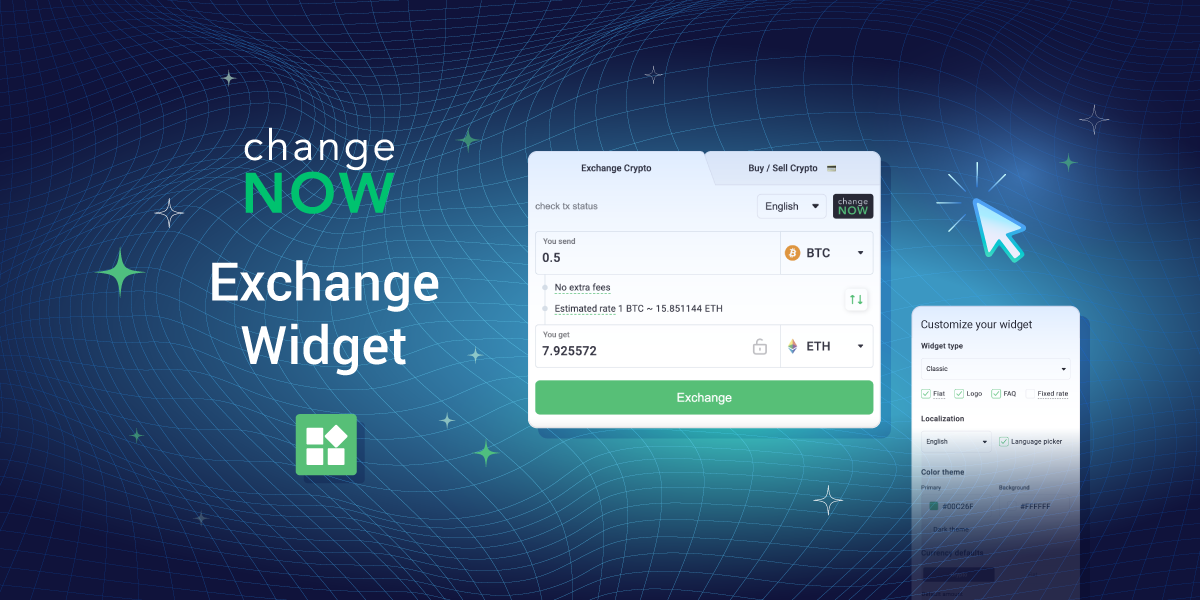 Key Features of ChangeNOW Exchange Widget
Easy and Fast Integration: Adding the ChangeNOW Exchange Widget to your website is a straightforward process that requires minimal technical knowledge. By following a few simple steps, you can seamlessly integrate the widget into your site and start offering cryptocurrency exchange services to your users.
Fast Exchanges for Your Users: ChangeNOW's advanced technology ensures that cryptocurrency exchanges are executed quickly and efficiently. This ensures a seamless user experience for your customers, increasing their satisfaction and encouraging them to return to your website for future exchanges.
Access to Over 900 Assets: With ChangeNOW's Exchange Widget, your website visitors can exchange over 900 cryptocurrencies in just a few clicks. This extensive selection of assets provides your users with a wide range of options, catering to their diverse needs and preferences.
No Registration Required for Users: ChangeNOW's Exchange Widget allows users to exchange cryptocurrencies without the need for registration. This eliminates the hassle of creating an account and simplifies the exchange process for your customers, making it more convenient and user-friendly.
Customizable Interface: The widget can be easily customized to match your website's design and color scheme. You can choose between vertical or horizontal widget layout, ensuring a seamless integration into your site's overall aesthetic.
Competitive Affiliate Program: By integrating the ChangeNOW Exchange Widget into your website, you can earn a commission from each transaction that your customers perform. With the ability to earn from 0.4% of each transaction, the widget presents an excellent opportunity to generate revenue from your website's cryptocurrency exchange trading volume.
CurVert and ChangeNOW Integration
CurVert recognized the value of integrating ChangeNOW's Exchange Widget into their website. By doing so, they were able to enhance their platform's functionality and provide their users with a seamless and secure cryptocurrency exchange experience. The integration allowed CurVert users to exchange crypto directly on the website, without the need to navigate to external exchanges.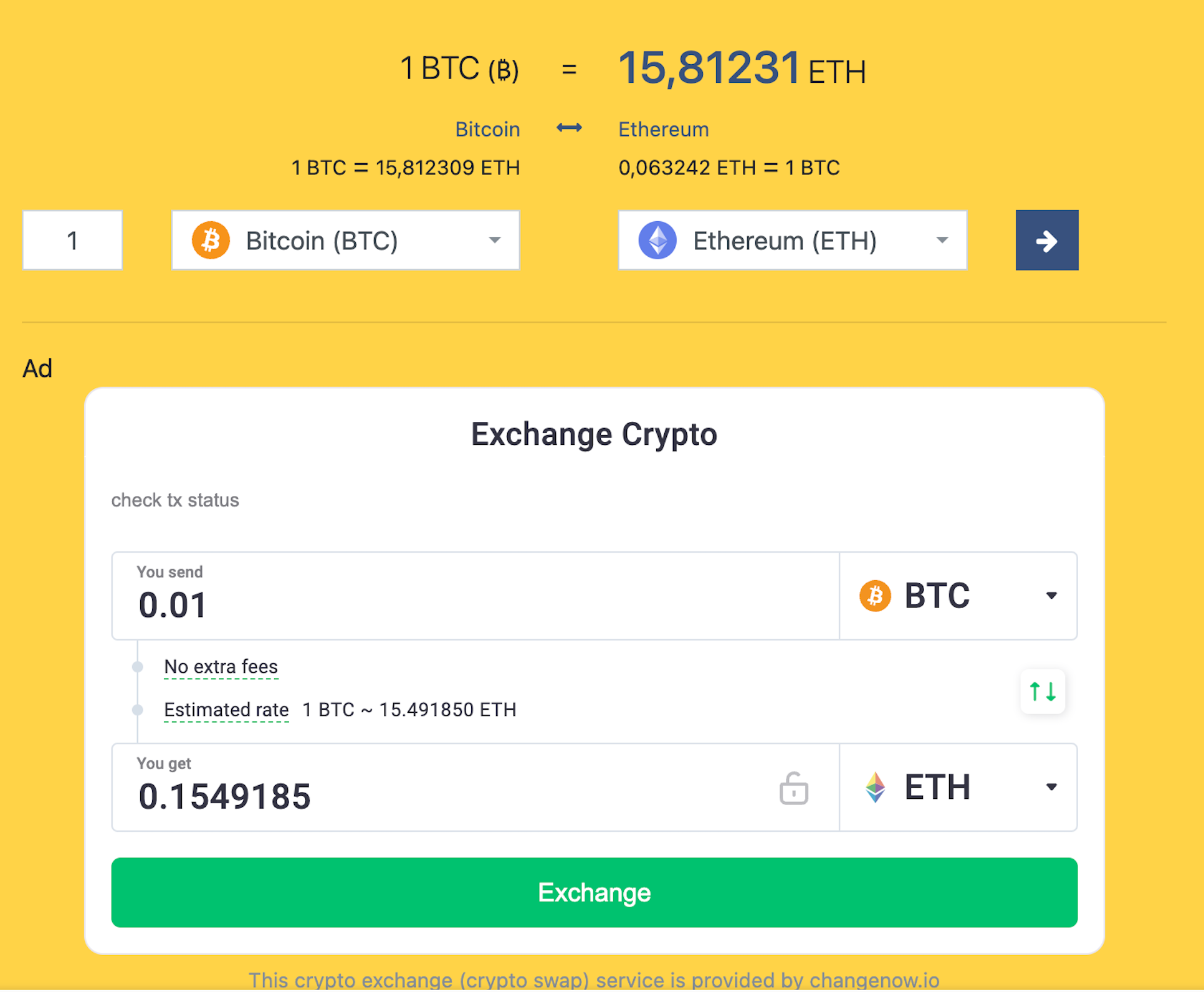 Benefits of Integrating ChangeNOW Exchange Widget
Enhanced User Experience: By offering cryptocurrency exchange services directly on their website, CurVert was able to provide users with a more seamless and convenient experience. Users no longer had to visit external exchanges to perform their crypto swaps, reducing friction and improving user satisfaction.

Increased Revenue: Through the integration of ChangeNOW's Exchange Widget, CurVert was able to earn a commission from each transaction performed by their users. This additional revenue stream contributed to the growth and sustainability of their business.

Expanded Service Offering: By integrating the widget, CurVert expanded its service offering to include cryptocurrency exchange. This allowed them to attract a wider audience and cater to the growing demand for crypto-related services.

Access to a Wide Range of Assets: ChangeNOW's Exchange Widget provided CurVert users with access to over 900 cryptocurrencies. This extensive selection of assets allowed users to diversify their portfolios and take advantage of various investment opportunities.

Increased Website Traffic: The integration of ChangeNOW's Exchange Widget attracted new users to CurVert, increasing website traffic and user engagement. The availability of cryptocurrency exchange services on the site added value and incentivized users to explore the platform further.
Take Your Crypto Business to New Heights with ChangeNOW
Are you ready to revolutionize your crypto business like CurVert did? Don't miss out on the opportunity to integrate ChangeNOW's Exchange Widget and elevate your services to the next level. Offer your users lightning-fast and secure crypto exchanges while accessing a vast selection of assets. Embrace ChangeNOW's Exchange Widget today and start earning NOW!
To learn more about how to easily integrate the Exchange Widget into your website, read our article.