Binance Founder Responds To Musk's Comment On Dogecoin Glitch
After Elon Musk called Binance's conduct of the hitch with Dogecoin shady, the Tesla CEO seems to have kicked off a tiff with Changpeng "CZ" Zhao, CEO of the exchange.
Nearly 2 weeks ago, Binance put DOGE withdrawals on hold because the platform hit a snag after the launch of an update. Clients were assured that once repairs had been completed withdrawals would be enabled once more. However, they were also warned that the suspension could persist until the 29th of November.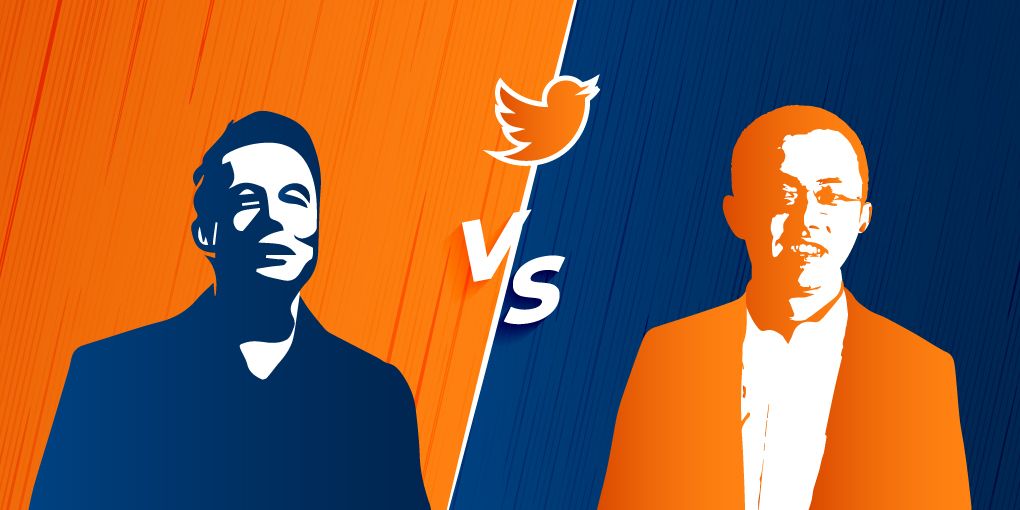 Musk's Response To The News
Early the next day, Tesla and SpaceX CEO who in the past has referred to Dogecoin as his favorite virtual currency, sent a tweet Zhao's way.
"What's going on with your Doge customers?" it read, continuing onto the offending comment, "Sounds shady." About 30 minutes after this a response came from Binance's corporate Twitter account, the exchange platform stated that the issue was "not shady, just frustrating", and added that they were trying to resolve it.
Explaining further, the company pointed out that the problem was only affecting Dogecoin because the technical wallet setup for the meme token was not the same as with other coins. For the crypto exchange to resolve the issue they would have to build the wallet from the ground up and for that, they would need at least a week.
Unsatisfied with this response Musk carried on with his criticism of the exchange saying Binance should have found a way to ensure Doge holders on the platform were protected from oversights they were not involved in. He also brought up a Twitter thread from Dogecoin's dev team where they stated that the issue had existed for a little over a year.
Binance CEO Jumps Into The Fray
After this, CZ as the Binance founder is known in the crypto space, tweeted from his personal account saying Binance was quite sure the problem stemmed from the new Doge wallet and said they were talking it over with the "devs". He also expressed his regrets for inconveniences that might have arisen as a result.
Later on, though, Zhao posted a Twitter story with a link to an article by the Guardian from November 2 discussing Tesla's recall of about 12,000 vehicles due to a software glitch. "What happened here?" he asked.
This is not the first time both CEOs have been involved in banterous conflict. In February, during a Bloomberg interview, Zhao stated that he found Musk's support for Dogecoin surprising. He also said that he did not believe the Tesla CEO was truly affiliated with the memecoin.
Later on, in June, CZ said Musk had to be more cautious of what he tweeted about digital currency. In a more recent statement, the Binance CEO said he wasn't trying to be "sassy" on Twitter but he had to defend his company. He also added that he was not in a personal battle with Musk,
"I don't take it personally. I feel like this is a bit of friendly banter and it gives the Twitter community a little bit of entertainment".
You can buy, trade any of your preferred tokens for DOGE on ChangeNOW without any registration.
Welcome to the NOW experience! The ChangeNOW team presents you with the new community-inspired crypto wallet – NOW Wallet. Also, read about ChangeNOW's riveting DOGE experience here.