Another Week in Crypto with Pauline Shangett. Apr 6 – 13
A threat to Bitcoin, tracing your coffee with blockchain, and sending crypto without the Internet - find out the hottest topics of the last week commented by ChangeNOW Chief Marketing Officer Pauline Shangett. Dig in! 
A threat to Bitcoin, tracing your coffee with blockchain, and sending crypto without the Internet - find out the hottest topics of the last week commented by ChangeNOW Chief Marketing Officer Pauline Shangett. Dig in!
A threat to Bitcoin?
We're rapidly approaching one of the most anticipated events in the crypto industry of the year - the one that will happen irrespectively of coronavirus outbreak, a rise of the machines, or an alien intervention. The nature of the Bitcoin halving is such that it only needs computers functioning in its network - and that's it. As of today, we're only about a month away from the halving - so, the tension around it rises. Bitcoin hash rate increased over 12% since mid-march, and that can be explained by the fact that miners are trying to get as many coins as possible before the reward gets twice as lower. Very soon, Bitcoin mining will become less lucrative - thus, weak miners with low processing power will be forced off.
And that may become a problem for Bitcoin. The first crypto was designed as a means to make the financial system decentralized, and the centralization of mining is the biggest threat to Bitcoin today, according to a hodlers' poll. Indeed, the fact that the only ones who can afford mining are large actors with big money undermined the philosophy of Bitcoin. Moreover, despite most of the Bitcoin price predictions 2020 are bullish, only a half of the hodlers believe BTC will grow in price in the short term. Doesn't that sound even a little… uncommon for the Bitcoin enthusiasts? They just must have been in a bad mood for some reason when asked...
Trace your tomatoes
Can you tell where tomatoes you're eating of tea you're drinking have come from? Wouldn't that be fun (and good for your health) to know they come from a reliable vendor? Imagine a day when you can open up your fridge and trace any item all the way back to its origin, using just your smartphone. Blockchain makes this future reality. Last week, the World Economic Forum looked at how blockchain could help build supply chains for large companies. Interestingly, the discussion was inspired by the ongoing pandemic. WEF Head of Digital Trade Ziyang Fan and Rebecca Liao, executive vice president of blockchain enterprise firm Skuchain, found out that the during the current challenges, many businesses have faced the fragility and lack of visibility in their supply chains - and blockchain is a technology that could solve this problem. While ones are thinking, others are acting - Nestlé has already added its Zoégas coffee brand to the IBM Food Trust blockchain to improve its coffee data monitoring. One of their products will have a QR code on the package which will show consumers their beans' journey from harvest to shelf when scanned. https://www.instagram.com/p/B-uzhQRg9pn/ As Forbes reports, the largest companies are even more likely to use blockchain for traceability and provenance than for payments and settlement. This raises a good question - does that mean the trust in the blockchain is higher than in the crypto itself? If so, what should the crypto projects do in order to earn the trust of the market? This is something to keep in mind.
3D in crypto: Dark Deeds Dissolving
Usually, the first impression is the strongest. That works pretty much in any field - and for some of them, this pattern does a disservice. In the mind of the general public, crypto frequently gets associated with illegal use. If it were a man, it would probably get offended - as there are dozens of ways to legally use crypto today. In the recent poll carried out by Visual Objects portfolio platform, 40% of crypto non-owners believe that those who hold crypto buy stocks with it, and 30% mentioned illegal items. Crypto owners themselves reported they use cryptocurrency to buy food (38%), clothing (34%), stocks (29%), and gold (21%). 11% admitted they used digital currencies to buy drugs. The design of this study is quite naive as people don't tend to tell they did something illegal unless they want to. We've already written that drug sales in crypto are still a problem, but there are many more legal ways to use crypto today. Another good news for the market (coming from a better quality data) shows that the scammers' revenue fell by 30% in March - which is associated with low 'success' of scammers trying to profit from the fears amid the corona outbreak. Whatever the reason for this, 30% more money have been saved and can now be used to buy food, clothing, stocks, and gold - or whatever else the authors of the first study have missed. Interestingly, the wallet addresses associated with scam are relatively well-known - this is how the data about the scammers' revenue were obtained. But the nature of blockchain doesn't allow to simply block someone's wallet even if it associated with scam. Overcoming such temptation is a true sacrifice to decentralization!
An unexpected breakthrough
This country shows a million percent inflation, the shortage of the basic products is no stranger to its stores. Many people here are starving, and almost every year they take a revolution attempt. That sounds like a description of a not very developed country, but it is here where the possibility of sending crypto even without the Internet was announced. From now on, you can send crypto through an SMS message in Venezuela.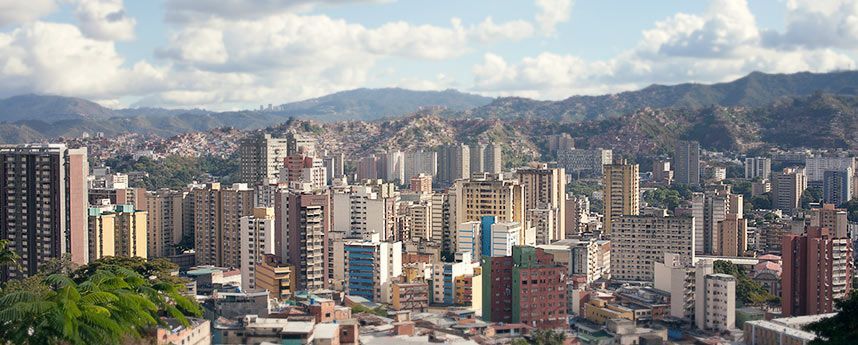 The interest to crypto in Venezuela is rather high - its state economy seems to be less stable than the most volatile cryptocurrency, and people are reaching out to the other financial institutes. As recently shown in an online study, Google search interest for Bitcoin is close to its all-time high in several developing nations. This is not a surprise when the piles of cash in your hands become cheaper every day, and you don't really see the reasons it will change in the foreseeable future. We have already written about the crypto exchange via messengers and carried out a poll on our Instagram - what future for the instant and comfortable crypto exchange people see. There were several exotic options, but Venezuela with its SMS crypto exchange has beat us all. With this initiative, Venezuelan exchange Criptolago hopes to advance greater crypto adoption throughout the country. Whatever will be the future of this project, I think such strive for the accessibility is amazing and so virtuous - other developed countries could learn something from this example.
Thanks for reading!
This was the second Another Week In Crypto with Pauline Shangett. I hope you enjoyed reading it, and see you in a week! Take care, and make sure you know where your food is coming from!?