Bitcoin Price Prediction 2020 and Long Term
On January 3, 2009, a block of bitcoin transactions was computed for the first time. However, the history of market transactions with the main digital currency began much later, namely in May 2010. The day of buying two pizzas for 10,000 bitcoins is still celebrated in the Bitcoin community as the Pizza Day. https://www.instagram.com/p/B-cQLlhg5QJ/ Other episodic digital currency transactions have taken place since that date. Over time, exchange trading has also emerged. Bitcoin price history started with 0.8 cents for 1 BTC. Since then, bitcoin has had many ups and downs, but the overall trend remains steeply growing.
Bitcoin Price: What Does It Depend On?
Bitcoin Price started its own life, reflecting the price of a new digital asset. At an early stage of life, BTC price depended on the state of the Japanese exchange Mt.Gox and the demand for the darknet trading platform Silk Road. Over time, many other exchanges appeared, and the police learned how to fight against the illegal circulation of cryptocurrency.
The fall to $80, which occurred briefly in September 2013, was a reaction to the arrest of the head of Silk Road. Since then, experts have been counting down the adult life of digital currency. Further on, the price has never returned to this mark. BTC value grows if large companies start accepting the digital currency. It has a positive effect on the exchange rate when the American SEC (Securities and Exchange Commission) approves investment funds related to the cryptocurrency. The emergence of Bitcoin-related investment instruments in the regulated stock market has led to the All-Time High of the digital currency.
In this chart, you can see how sharply the price of digital currency has increased in 2017. Since then, the price has never returned to this peak. However, it is difficult to make bitcoin price prediction, because many factors affect the rate negatively. These are sales of digital currency confiscated under various sentences, major robberies of cryptocurrency exchanges, government bans on cryptocurrency, and simply, market panic.
Bitcoin Price Prediction 2020
The year 2020 started very well for Bitcoin. Growth was confident and in winter it reached the $10,000 mark. However, a sharp depreciation happened due to coronavirus panic. Together with the stock market, the cryptocurrency market also fell. However, there were not many people willing to exchange USD to BTC. For a short time, bitcoin price fell slightly below $4000. The news of the virus spreading has forced us to forget that Bitcoin halving is coming up.
Halving refers to the fact that the award for mining a block will split in two: from May 2020, the miners will receive only 6.25 BTC for each calculated transaction block. Thus, the number of bitcoins 2020 on the market will be reduced. It is also quite possible that cryptocurrency will be more used as a 'safe-haven asset' in the future. Many people make price forecasts for bitcoin at the end of 2020. However, none of the leading analysts do not believe that the digital currency will fall in price. TradingBeasts, known for its successful forecasts, believe that by the end of 2020 Bitcoin will cost as much as it does now, with a 10% divergence in one direction or another. They say the same about the price of Bitcoin in 2021. But in 2022 TradingBeasts sees the price of at least $10,0000-$12,000. According to Longforecast, the Bitcoin price in 2021-2022 will be the same or lower than now. But in 2023 it is expected to grow rapidly to $14 000-$15 000, which will continue until 2024 with the reaching of a new all-time high. Walletinvestor forecasts $11770 for Bitcoin by 2025. CEO Binance CZ even believes that by 2021 they will give $100,000 for 1 BTC: as the world economy will be filled with trillions of dollars of new money printed to liquidate the consequences of the pandemic.
Also Read:
Bitcoin Long Term Price Prediction
In the long term, bitcoin price has only an upward trend. How to get bitcoins from mining? At first, it was simple, but now, more and more expensive equipment is needed for mining each day. For this reason, the miners increasingly appreciate the bitcoins they have got and do not give away digital currency cheaper than the cost. Just like the market turmoil, the growth of international trade will lead to an increase in demand for cryptocurrency. On the bitcoin price history chart, the ascending periods have already happened twice during 1-1.5 years after Halving. The prohibitive measures have already shown their uselessness. BTC value highly depends on the fact that there is a limited number of assets. Long-term bitcoin price prediction is mainly positive. In 2021 bitcoin is unlikely to cost less than $10,000. By 2023 a new all-time high is quite possible. And short-term bitcoin price in 2025 can reach $30 000 - $40 000.
Where to buy Bitcoin?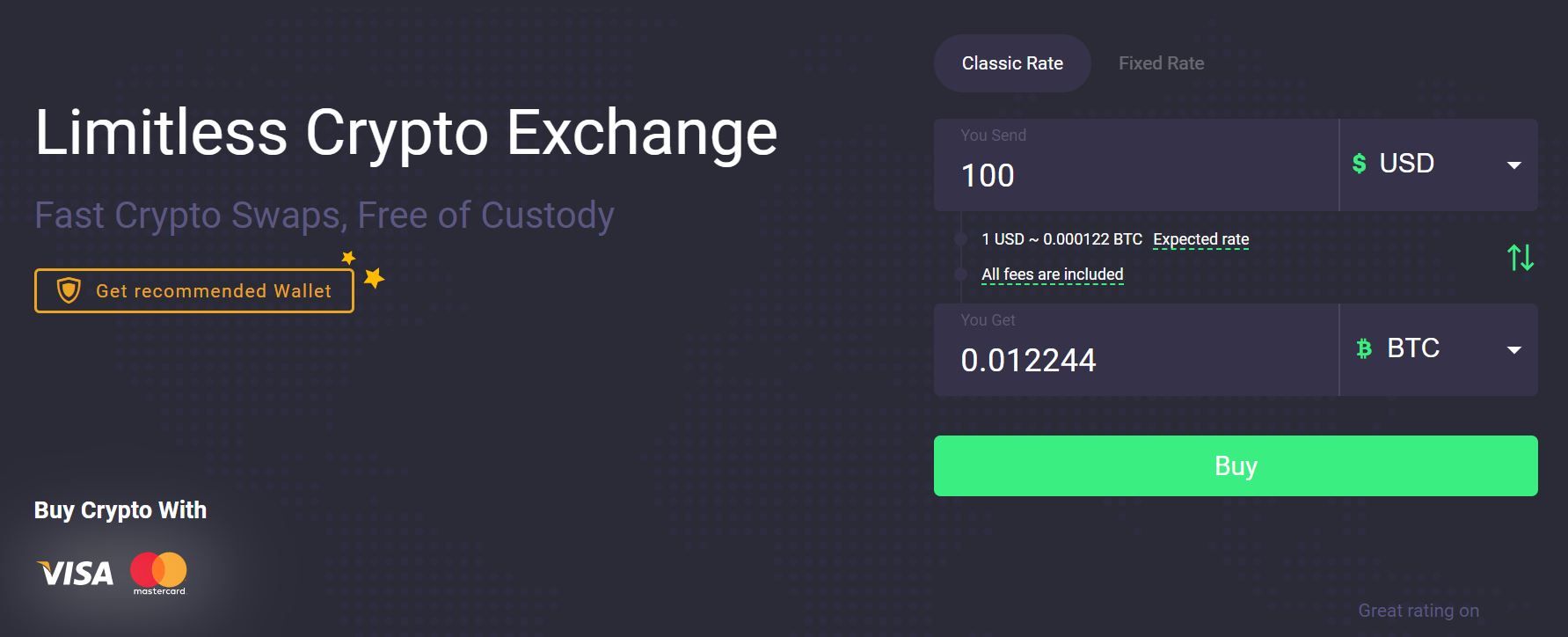 To exchange USD to BTC, you may register at a cryptocurrency exchange like LocalBitcoins, or use Bitcoin ATM. But the easiest and safest way to buy Bitcoin is ChangeNOW. On our homepage, you will find the best BTC exchange rate available on the market. Here, it's also possible to buy Bitcoin with credit card. Buying bitcoin via ChangeNOW is very simple. Follow these steps: enter the amount in USD you want to exchange and your wallet number to receive BTC. The minimum amount for a transaction is only $50. Then pay with your Visa or MasterCard and wait a few minutes until the Bitcoin network gives you the correct amount of confirmation. That's it, you have become the owner of the digital currency.
Conclusion
When thinking about how much is bitcoin worth, it is very important to consider the limited supply of digital currency. BTC price only shows the balance of supply and demand at a certain point in time. The consensus on how much is bitcoin worth allows us to trade internationally with virtually no commission charges. To get acquainted with the new possibilities of the economy, it is enough to buy bitcoin and start using it. To learn more about Bitcoin, visit here. If you'd like to try yourself in Bitcoin mining, check out the following article. Disclaimer: This article reflects its author's opinion only and is not financial advice. We take no responsibility for the results of any trader's decision or action.