300 US Community Banks to Offer Crypto Services
300 community banks in the United States plan to offer crypto trading services to their customers, following high demand from customers.
US Banks Prepare to Offer Crypto Services
In response to increased demand from clients, an estimated 300 community banks in the United States are reportedly planning to begin offering Bitcoin trading via mobile apps.
According to a report by American Banker, the banks are considering offering Bitcoin trading to their consumers in the first or second quarter of 2022 through the assistance of Bitcoin business NYDIG. The American Bankers Association and the Independent Community Bankers of America, according to the report, have invested in NYDIG as part of the campaign.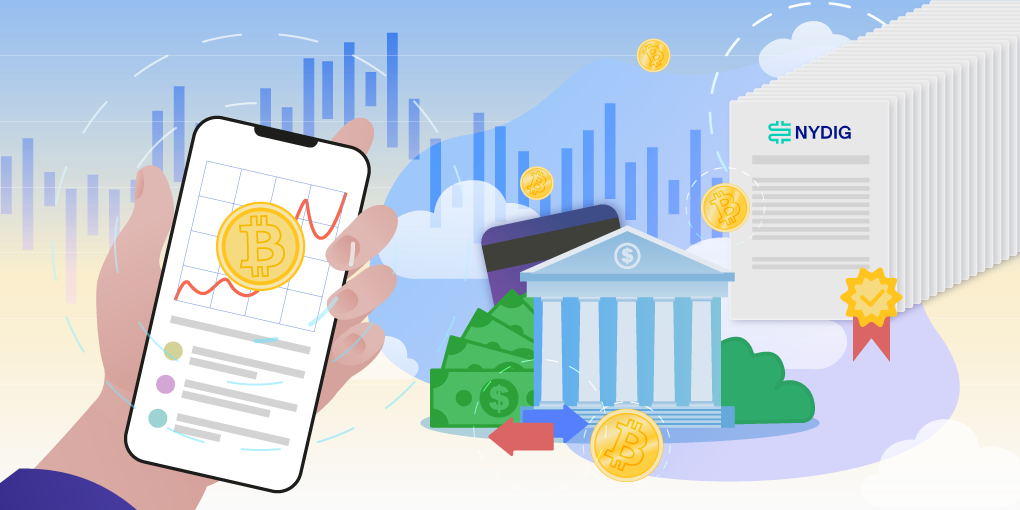 NYDIG is a subsidiary of Stone Ridge, a holding company that has pioneered the establishment of forward-thinking enterprises in the technology and financial sectors, including a $12 billion+ alternative asset manager. According to its website, the firm offers Bitcoin products as a universal option for billions of people, for multiple industries, from banking and insurance to fintech and charity.
Harold Reynolds, CEO of BankSouth, a Georgia-based financial institution with more than $1.3 billion in assets, explained the reasons behind the recent collaboration: "We've observed a spike in cryptocurrency transactions from our client accounts," Reynolds said, "and a number of the investments have been rather substantial, so this is clearly attracting our attention."
BankSouth is not the only bank making strategic collaborations with crypto outfits. Oklahoma-based Vast Bank had been making connections with outfits like Coinbase since last February. And according to American Banker, more banks are just about to join the crypto train.
Banking Sector Embraces Cryptocurrency
In August 2022, customers will be able to acquire a number of cryptocurrencies using the Vast Bank Crypto Banking app, including Bitcoin (BTC), Bitcoin Cash (BCH), Cardano (ADA), Ethereum (ETH), Litecoin (LTC), Orchid (OXT), and Algorand (ALGO).
The proposal was initially made public in July of last year. Banks have been working diligently to resolve regulatory difficulties over the last few months. According to American Banker's interviewees, they are now on the verge of providing Bitcoin support after finalizing their agreements and addressing security issues surrounding the innovative asset class.
While the concept of banks trading Bitcoin may seem oxymoronic, tiny banking institutions believe that adopting crypto will help them stay viable. Zach Bishop of Synovus Bank, along with key officials from other banks, envisions cryptocurrency playing a larger role in their business. According to the Bishop, the year is an optimistic one for crypto integrations into the traditional finance sector.
You can buy or trade any of your preferred tokens on ChangeNOW without any registration. Welcome to the NOW experience! The ChangeNOW team presents you with the new community-inspired crypto wallet – NOW Wallet. For safe and efficient asset tracking, try our crypto portfolio tracking app – NOW Tracker.