Visa Acquires Ripple Partner, CurrencyCloud
Visa has acquired cross-border payment platform CurrencyCloud for almost $1 billion. The purchase will allow Visa to make fast seamless transactions on RippleNet.
Visa's Intentions
Visa announced in a press release made on Tuesday that they had finalized deals concerning the acquisition of Ripple Partner, CurrencyCloud, a deal reportedly worth about 700 million British Pounds (925 million USD).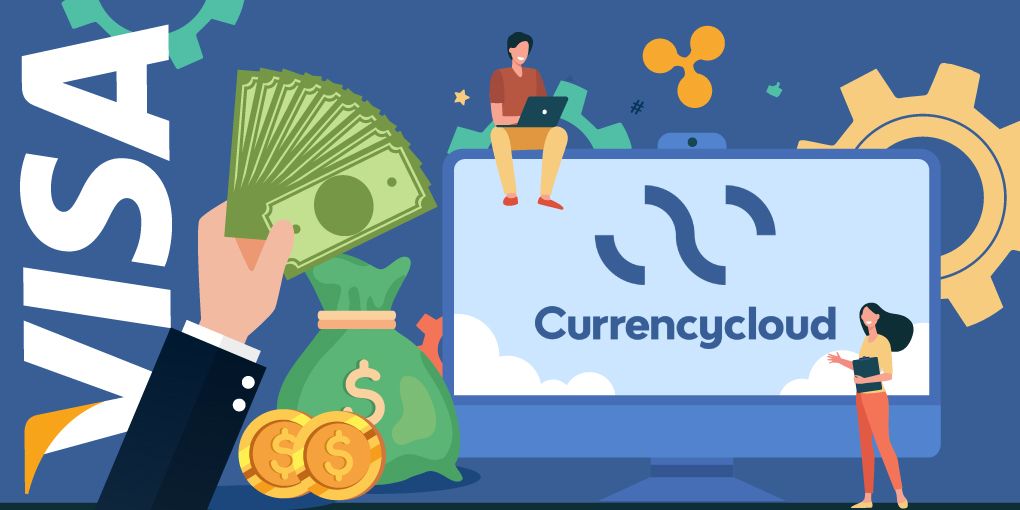 CurrencyCloud is a cloud-based platform which specializes in providing foreign exchange services to its clients, essentially easing the movement of money between countries. CurrencyCloud has over 500 clients in more than 180 countries of the world, and has processed over 50 billion USD in cross border payments since its launch in 2012.
The acquisition will build the basis of trust between the newly integrated firms and their clients, as well as enable the clients to have more flexibility and control. Visa Global Treasurer, Colleen Ostrowski commented that the move was part of Visa's mandate to facilitate the ease of global money movement. According to Ostrowski, there is an increasing demand for simplicity in cross border money transfers, and Visa intends to deliver on this. The company's goal is to drastically reduce transaction times to market and improve transparency.
This news comes after Visa reportedly acquired European open banking startup, Tink, for a whopping 1.8 billion Euros (2.5 billion USD). The move is intended to drive the adoption of open banking across Europe.
CurrencyCloud's Earlier Partnerships
CurrencyCloud has been attempting to achieve a more efficient movement of global money, thus leading them to partner with several companies. In July 2020, CurrencyCloud announced a partnership with digital payment network, Ripple, owner of cryptocurrency token, XRP. Ripple uses open source blockchain technology to operate a decentralized platform that allows for smooth transfer of money in any form and any currency. According to the CEO of CurrencyCloud, Mike Laven, the partnership would allow the company to explore new means of moving money around the world, allowing the company to extend their footprint into new territories.
Earlier in August, CurrencyCloud also partnered with ANNA Money, a small business account and tax app firm. The partnership was meant to boost its international banking offering and eliminate the use of multiple apps in making cross-border payments. This is not the first time the two firms have teamed up. Before its deal in August and now in December, CurrencyCloud opened the year with an 80 million USD Series E funding led by Visa.
You can buy or trade any of your preferred tokens for Ripple's XRP on ChangeNOW without any registration.
Welcome to the NOW experience! The ChangeNOW team presents you with the new community-inspired crypto wallet – NOW Wallet.