US Inflation Hits 31-Year High as BTC Maintains 99.99% Deflation
Over the past 10 years, inflation in the United States has seen a steady increase and on Friday, a new study revealed that it's a lot worse than expected.
Not long after the surprising numbers of US inflation data got out, the price of the world's largest digital currency Bitcoin rose to hit a record high. Coincidence? Not so much. Crypto experts have long since touted Bitcoin as a hedge against the inflating dollar. Recent developments show there might be truth to these claims.
How BTC has Fared Against the Dollar
The same decade that has seen USD inflation rise to a 31 year high, has also witnessed the deflation of the value of Bitcoin by at least 99.996%. Simply put, the price of 1 Bitcoin in 2011 is the present-day cost of 0.004 satoshis, the smallest unit of Bitcoin there is.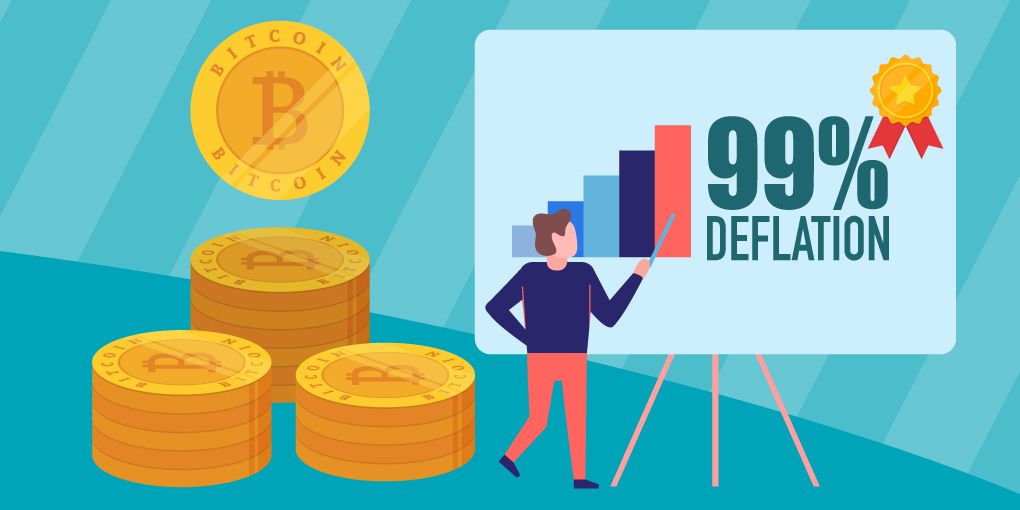 Bitcoin's deflation against the US Dollar does make a lot of sense. Unlike traditional or fiat currencies, Bitcoin was developed with only a limited supply to go into circulation and is decentralized. This means its value cannot be brought down by the government, bank, or any other centralized institution releasing coins in surplus.
While gold has long since been accepted as an effective hedge against a fiat currency like the US Dollar, the last half of a decade has seen the same shouts made for leading cryptocurrency, Bitcoin. The claims have become even more confident as BTC and other crypto tokens gain traction faster than was earlier predicted.
It is 2021, and several traders, including a large number of prominent wall-street investors, see Bitcoin as the best option to safeguard themselves against surging prices.
Economists at new outlet Bloomberg believe that approximately half of the recent profits in Bitcoin can be attributed to a general wariness of inflation and the rest of it comes from the combined factors of a vibrant market and momentum trading.
Is Bitcoin Truly the Perfect Hedge?
According to Strahinja Savic, data and analytics head at crypto solutions provider FRNT Financial Inc, another way to explain how Bitcoin offers inflation protection is to chart the Federal Reserve's balance sheet against Bitcoin's supply.
He went on to say in an email to Bloomberg that
Bitcoin's programmed predictability contrasts it from the uncertain policy decisions that impact the dollar.
Despite all of this there are arguments that dispute Bitcoin's role in countering inflation, as several agree the digital currency has not been in existence long enough to function as a substantial shield before the rising costs.
Cam Harvey, Duke University professor stated that there is no theoretical link between the supply of Bitcoin and the occurrences at the central bank or the Federal Reserve. Thus it should not be affected by inflationary schemes being followed globally.
According to Harvey's research, while Bitcoin does well in retaining its value over extended periods, it is rather inclined to crash and fluctuate with hardly any warning.
Bitcoin trades at $64,324 at press time.
You can buy or trade any of your preferred tokens on ChangeNOW for Bitcoin (BTC) without any registration.
Welcome to the NOW experience! The ChangeNOW team presents you with the new community-inspired crypto wallet – NOW Wallet.