UK Authority Confiscates NFTs in $1.9 Million Tax Fraud Case
As part of a crackdown on a suspected case of tax evasion, UK's leading tax authority Her Majesty's Revenue and Customs (HMRC) has confiscated 3 non-fungible tokens.
HMRC Probes into Tax Evasion Case
According to findings from HMRC's investigation, three individuals had attempted to defraud the UK tax office by using sophisticated methods to evade value-added taxes worth up to 1.4 million pounds. The suspects were detained on Monday the 14th of February, in addition to the seizure of the NFTs. This move reportedly makes HRMC the first law enforcement agency in the UK to confiscate non-fungible tokens.
Apart from the NFTs, the British watchdog also recovered crypto-assets worth about 5,000 pounds ($6,765) which they found in possession of the suspects. The arrested individuals were said to have used false identities to set up 250 shell companies as well as prepaid mobile phones, VPNs, and other means to conceal themselves while they engaged in criminal activity.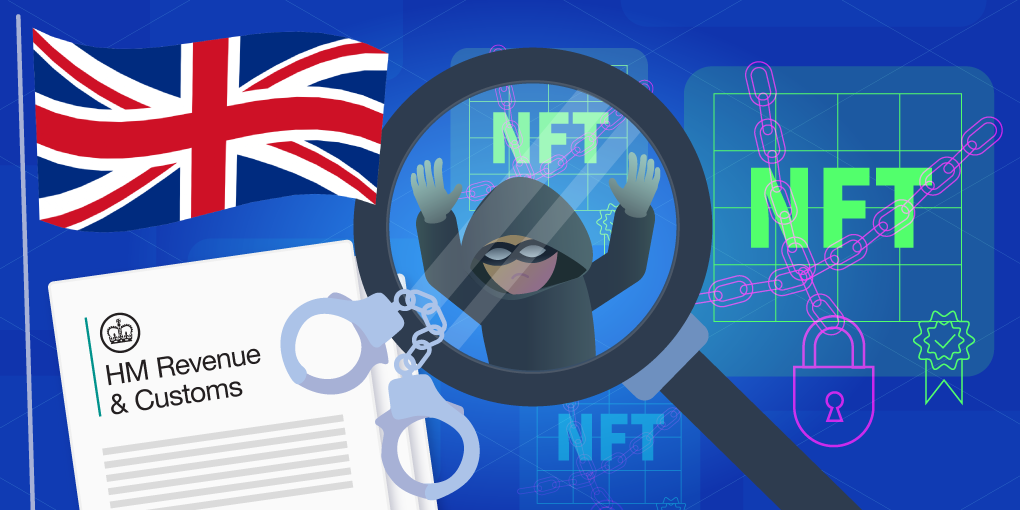 NFTs Facing Security Challenges
Although HMRC received a court order to seize their assets including the 3 unvalued NFTs, the investigation is said to still be going on. According to Nick Sharp, deputy director of the law enforcement agency, the confiscation should function as a deterrent to potential tax/crypto fraudsters.
NFTs made a remarkably swift journey to the forefront of the crypto space with the entirety of the sector still working to put in place a solid regulatory framework. Due to this, participants in the NFT market have had to deal with serious challenges regarding frauds and scams.
Plagiarized tokens are gradually growing commonplace, as well as wash trading which entails creators repeatedly selling their own NFTs to themselves to increase the tokens' value. Following a significantly troubling occurrence where nearly all the NFTs minted for free on OpenSea were revealed to be copies, the platform is now intent on establishing security measures.
You can buy, sell or swap any of your preferred tokens on ChangeNOW without any registration.
Welcome to the NOW experience! The ChangeNOW team presents you with the new community-inspired crypto wallet – NOW Wallet. For safe and efficient asset tracking, try our crypto portfolio tracking app – NOW Tracker.