Majority of Millennial Millionaires are Crypto Investors
According to a recent CNBC survey, 83% of wealthy millennials own cryptocurrency, and more than half of them plan to buy more by 2022.
Cryptocurrency and the Generational Divide
Results of the most recent CNBC Millionaire Survey show that most millennial millionaires have crypto holdings and expect to make more investment in the coming year.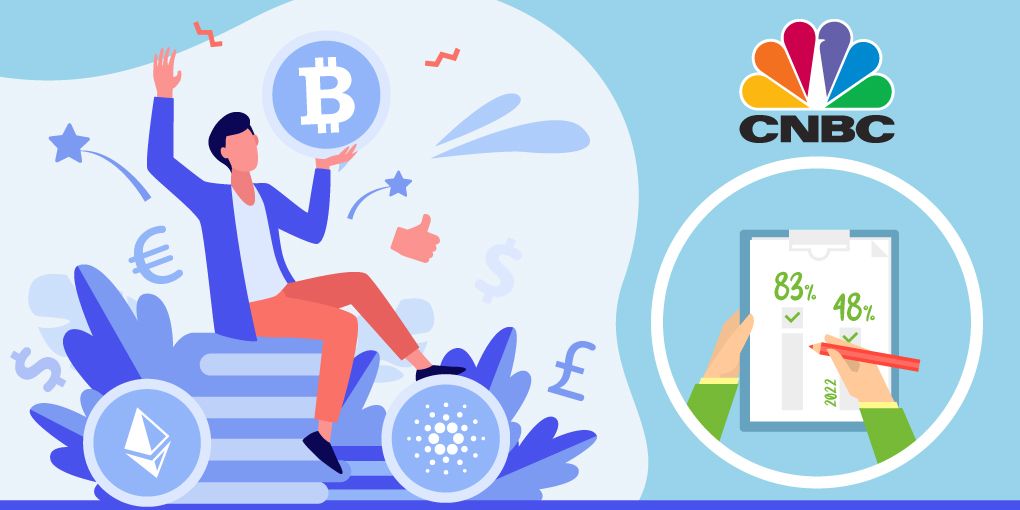 Results might not come as a surprise to many, especially considering previous pointers that suggest crypto assets are becoming a permanent staple among younger generations. While older folk remain wary of the novel technology, millennials appear to be the driving force in the crypto market.
Millennials are also at the forefront of the use of decentralized technologies, contemporary tools that older generations may not be familiar with. According to a recent Bankrate study, about 49% of individuals aged between 25 and 40 are comfortable investing in digital assets. This number significantly decreases as the generations get older, with 37% of Generation X willing to invest in cryptocurrency, and only 22% of baby boomers would buy into digital assets.
Another study by the same body showed that individuals aged around 40, that is, Generation X, invested around 9.2% of their income in cryptocurrency, a small fraction compared to the 53% by millennials. Amongst baby boomers (individuals aged between 60 and 70), the interest in digital assets is almost negligible, with an average investment of 10% among the top 10% of the population.
The CNBC study showed that 53% of millennial millionaires owned about half of their wealth in cryptocurrency and about 30% of millennials have invested about 75% of their funds in crypto. It appears that cryptocurrency has gained quite a foothold amongst millennials, as even those who are not entirely comfortable with the technology would buy into cryptocurrencies like Bitcoin. According to the survey, 12% of millennials think that cryptocurrency would be the best investment to make with money that wouldn't be immediately needed.
While many young individuals appear to be comfortable investing in digital currencies, there remains something to be said for risk management. Bitcoin and other cryptocurrencies remain volatile still, and the millenials appear the more likely to take risks.
You can buy or trade any of your preferred tokens on ChangeNOW without any registration. Welcome to the NOW experience! The ChangeNOW team presents you with the new community-inspired crypto wallet – NOW Wallet.