Indonesia's Leading Islamic Council Declares Cryptocurrencies Haram
Indonesia's ruling religious body, the National Ulema Council has announced that digital assets such as Bitcoin are "haram", and are thus forbidden according to Islamic law.
According to the chairman of MUI's Fatwa Commission, Asorun Niam Sholeh, the council's stand regarding cryptocurrency has been based on the doubtful quality of crypto tokens, which it likens to gambling.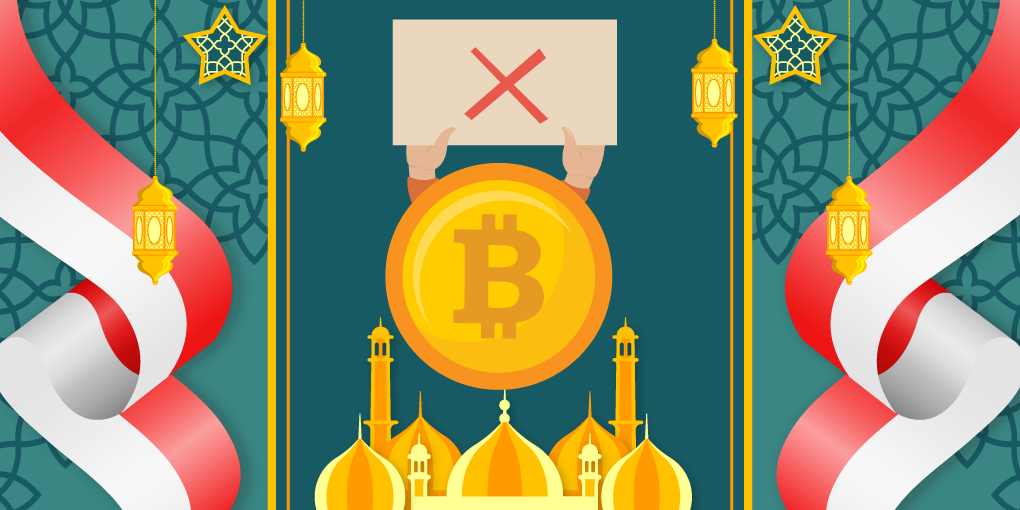 The MUI Holds A Hearing
Following a hearing held by the National Ulema Council (MUI), the chairman issued a statement saying the religious body would only approve of the crypto community if digital assets follow Shariah regulations concerning products. He also said that there had to be obvious gains following crypto investments.
During the hearing, the council reviewed the world's largest digital currency alongside the Ulama Fatwa commission, an organization aimed at resolving some of the country's more weighty concerns in the social, political, economic, and legal sector while still adhering to Islamic law.
Recently in late October, the East Java section of the Nahdlatul Ulama (NU), also released a fatwa forbidding the use of cryptocurrencies. A fatwa is a formal interpretation of Islamic law issued by a qualified legal personnel.
Is The Ruling Backed By Law?
The council said its decision is based on the Islamic spiritual book, the Quran, which frowns at gambling and the "lack of security" that comes with trading assets like Bitcoin. If there was a guarantee for obvious profits when trading crypto tokens, says MUI, then there would be no ban.
Some speakers at the hearing also took care to draw notice to the scams and fraudulent activities that appear to come with the use of digital currency.
Although the MUI is backed by the government, their latest declaration is not bound by the law. The MUI did admit that fatwa does not fall beneath the law but it is possible that it can be used to support the issuance of new legislation along the same line.
Without being backed by the law the Ulema council's announcement does not mean that all activity in the Indonesian crypto space will stop. This could however cause some Indonesia-based institutions to take several steps backwards when it comes to issuing cryptocurrency, given Indonesia's huge Muslim population.
The ruling could also dissuade other concerned Muslims from outside Indonesia from associating with crypto assets. The Indonesian government's stance on digital currency has never been clearly defined. In 2017 they issued a total ban on payments using virtual currency, however, local authorities opted to let crypto trading remain legal.
The news comes on the heels of BTC breaking past $69,000 for the first time in crypto history.
You can buy or trade any of your preferred tokens on ChangeNOW for Bitcoin (BTC) without any registration.
Welcome to the NOW experience! The ChangeNOW team presents you with the new community-inspired crypto wallet – NOW Wallet.