Cardano to Double Rewards for White Hat Hackers
The Cardano Foundation has revealed that there will be a double increase in rewards for hackers who can find weaknesses in the ADA protocol.
Cardano's Incentives for Hackers
According to the foundation's Hackerone.com account, the campaign to find vulnerabilities will run for six weeks, from February 14, 2022, to March 25, 2022. This will be part of the foundation's ongoing effort to make the network safer.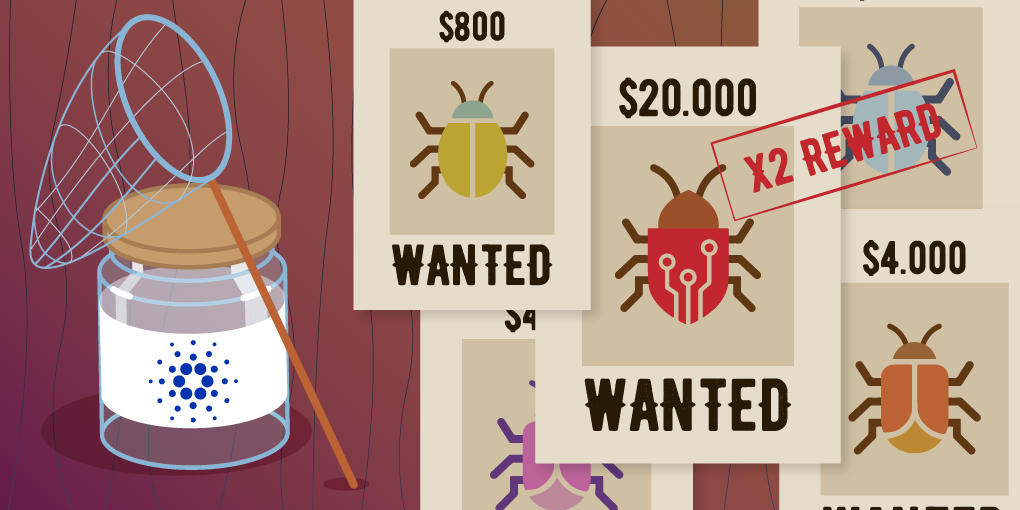 The bounty award on the Cardano node has been set at $20,000 for major issues with a high vulnerability designation. While bugs with slightly lower priorities will be allocated a payout of $10,000. The medium and low bugs prizes are $4,000 and $800, respectively.
Hackers that find significant problems in the Cardano wallet could earn $15,000, while others would receive $6,000. Cardano's developing network has gained adoption in DeFi spaces in recent weeks, and the vulnerability discovery challenge is a massive step forward towards better traction. The improvements are likely to have a beneficial influence on the price of ADA.
Cardano Network Gaining Traction
While ADA's price has not been reflective of its adoption in 2022, Cardano's average transaction volume continues to increase by the day. Since January 10, 2022, the platform has processed over four million transactions. As of February 8th, the total number of transactions completed on the Cardano protocol was estimated to be about 31 million.
Cardano's transaction growth has also been proportional to its increase in wallets. With a daily addition of more than 12,000 ADA wallets, it was no surprise when ADA led Bitcoin and Ether in daily transaction volumes on Sunday. Cardano's impressive 2022 metrics only suggest that the token might just be attractive to investors once again.
You can buy, sell or swap any of your preferred tokens for Cardano's ADA on ChangeNOW without any registration.
Welcome to the NOW experience! The ChangeNOW team presents you with the new community-inspired crypto wallet – NOW Wallet. For safe and efficient asset tracking, try our crypto portfolio tracking app – NOW Tracker.