ChangeNOW Opens Its Office in the Ariva Metaverse
Our team has recently partnered with Ariva to create our own space within Ariva Wonderland.
It will let players use ChangeNOW services without leaving the Metaverse.
Ariva Wonderland is a metaverse based on the Ariva blockchain that offers a variety of virtual travel experiences. As a virtual reality platform, it allows users to customize their avatars, interact with other users, participate in events, discover different places, earn money, etc. – all within the Metaverse.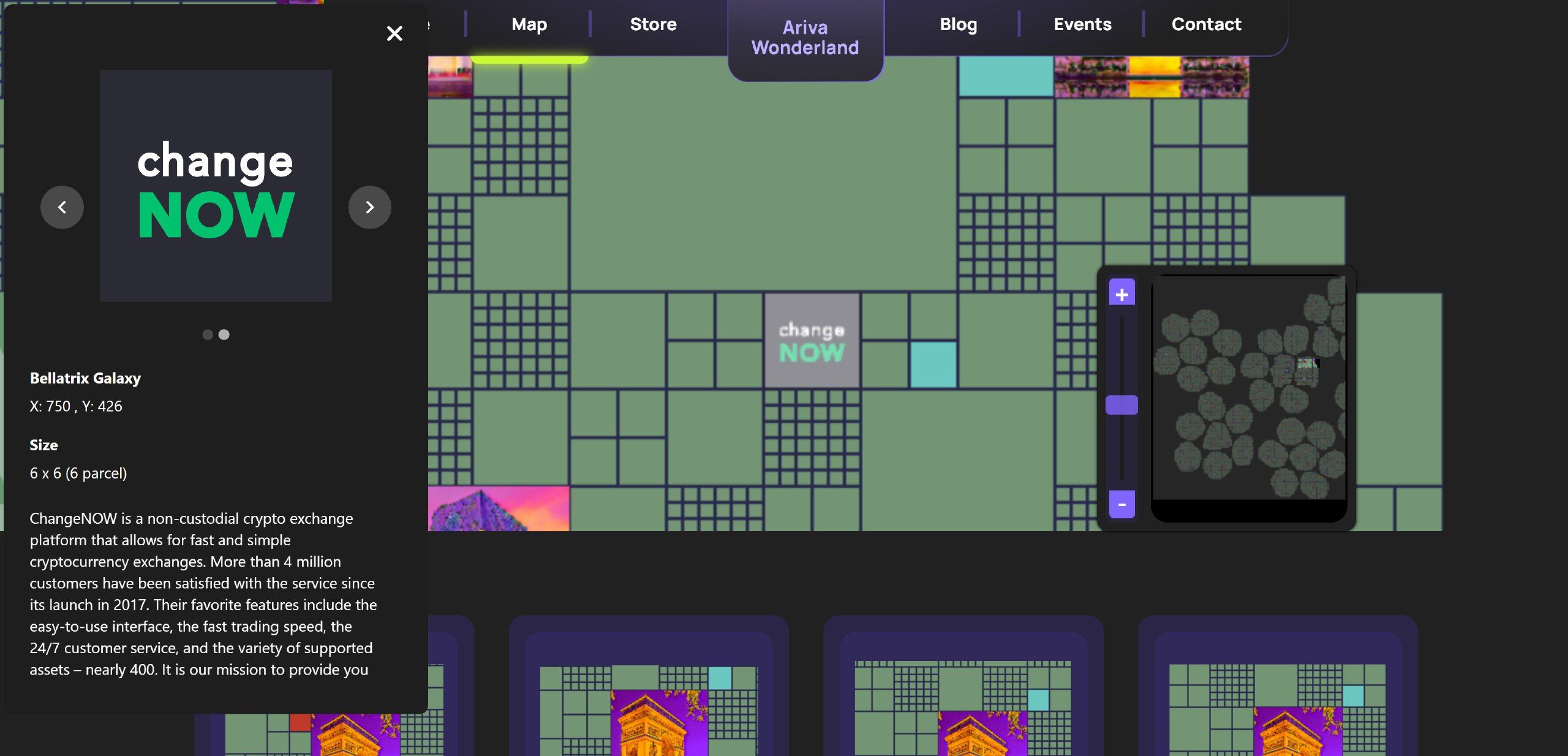 By opening its office in Ariva Wonderland, ChangeNOW will expand the Metaverse's potential even further. The ChangeNOW office will be right in the game for players to visit when they need crypto solutions. Ariva Wonderland users, for example, can buy Ariva tokens or any of the 450+ digital assets ChangeNOW supports.
You can already explore Ariva Wonderland and check out the ChangeNOW space within it by downloading the Alpha-2 version of the Metaverse.
Our Head of PR Mike Ermolaev is thrilled about the news: "Our special thanks go to Ariva. Choosing the right metaverse for the debut was easy. You just can't help but feel the 80s vibe when you see it!"
The Ariva team has also commented on our fruitful collaboration: "Many thanks to the ChangeNOW team for accompanying us on this wonderful experience and supporting Ariva Wonderland by opening an office. We will be happy to witness its active use in the game with new updates and developments, and we think this is one of the pioneering steps for the industry.''