Swiss Online Bank Set to Launch Exchange Platform
Swissquote, Switzerland's largest online bank, has revealed its plans to set up its own cryptocurrency trading platform by the end of June 2022.
Swissquote's Crypto Aspirations
A representative of the firm revealed that the bank also intends to become the leading provider of digital assets in Switzerland by broadening the scope of their cryptocurrency offering, which will include stablecoins and staking services, both of which are highly sought after by traders and investors.
If Swissquote's crypto services launch as planned, it is expected that there will be a notable increase in trading platforms for digital currency in Switzerland. The future of cryptocurrency in the region looks promising. The Swiss Stock Exchange, SIX, recently set up a fully licensed trading platform dubbed SDX.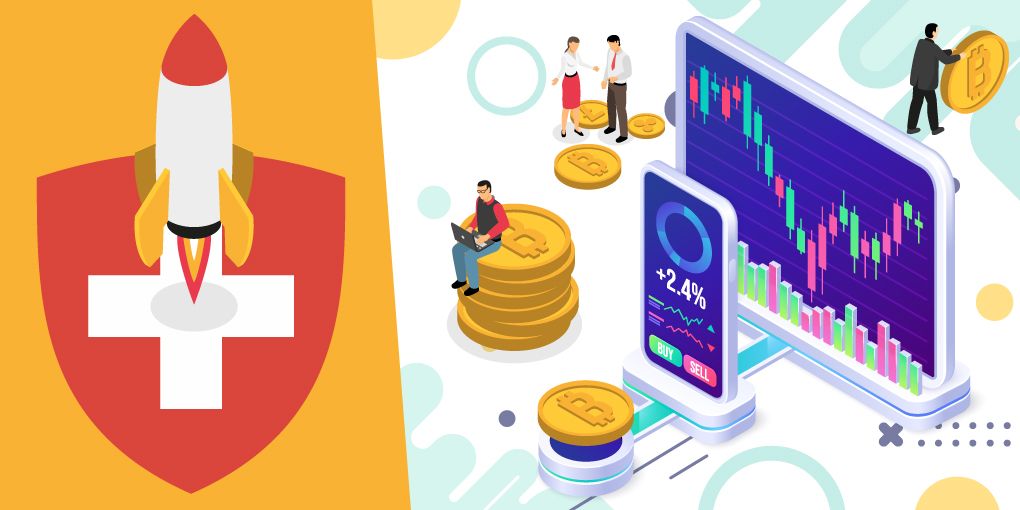 A few days later, a Swiss regional bank Berner Kantonalbank launched a trading platform for small-cap tokens. Additionally, the world's first digital asset bank, Sygnum was authorized by regulators to set up its new trading system in September 2020, which also allows for the exchange of digital assets.
The steadily surging interest in cryptocurrency forced the Swissquote team to beef up its workforce in order to accommodate the gradually mounting workload on the staff. The recruiting binge has paid off well, as the waiting time for customers calling in has drastically reduced. The company's efficiency has also increased, as trading accounts can now be opened within 24 hours. In cases where special clarification is required, new accounts can be opened within a week.
Strategic Step
Net income from crypto investments has grown over a thousand percent within the first six months of 2021, valued at a sum of 63.2 million Swiss Francs. Swissquote's pre-tax profits are expected to have doubled by the end of this year, but expenses will also increase significantly as the company continues to invest large amounts of its income in infrastructure.
The online cryptocurrency brokers have a leg up over other Swiss institutions, as traditional financial institutions remained wary of the crypto industry for some time, mainly due to a lack of support from the government. However, in light of recent developments, public opinions have shifted and traditional banks are scrambling to catch up with the crypto craze. It might be far too expensive to set up new crypto teams from scratch, the best option for these firms might be to partner with an already developed digital asset broker like Swissquote.
You can buy or trade any of your preferred tokens on ChangeNOW without any registration.
Welcome to the NOW experience! The ChangeNOW team presents you with the new community-inspired crypto wallet – NOW Wallet.