ChangeNOW April Media Digest
In April, the ChangeNOW services received plenty of positive feedback in various independent media outlets.
Once again, our platform is ranked among the best in the crypto market. Besides, our Head of PR Mike Ermolaev conducted another exclusive interview with a crypto expert.
We have gathered and reviewed the most important media publications about ChangeNOW from last month in this digest.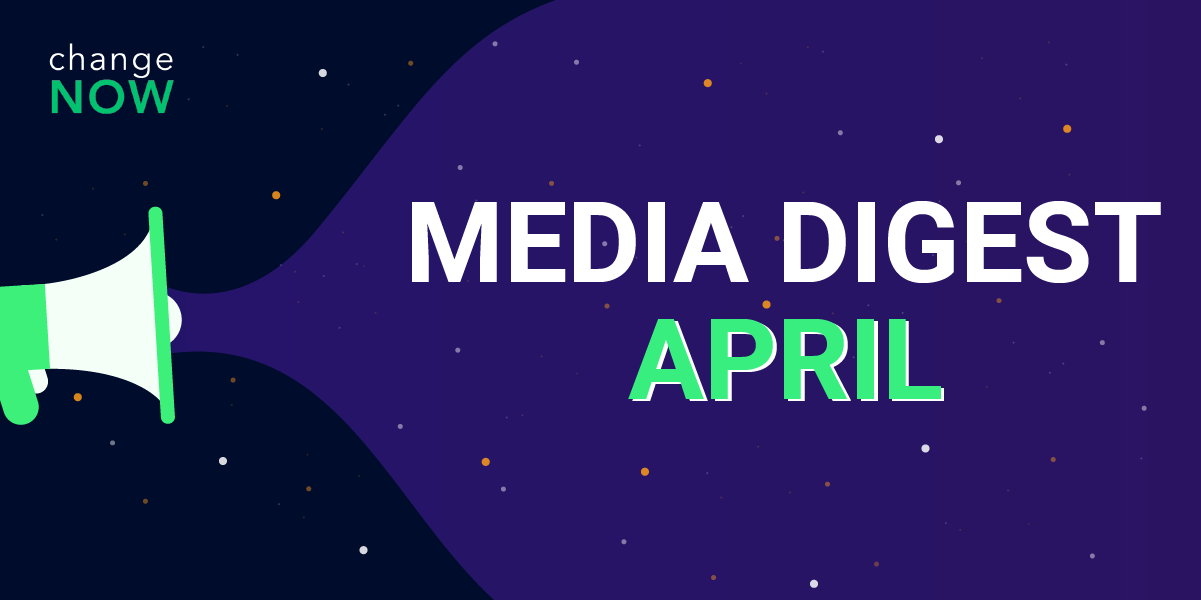 NOW Wallet and ChangeNOW Exchange Are in Top 3
Cryptodaily.co.uk picked up and analyzed some of the best NFT Wallets to use in 2022. NOW Wallet was the first one in the selection. It is described as one of the newest but at the same time the most functional digital wallets:
"NOW Wallet is one of the newer "players" on the market, but its team made sure to keep track of all the market developments and implemented the best features into their own NFT wallet."
The ChangeNOW exchange service has also made it into the top 3 list on Bitcoinist.com. According to the review, the platform is expected to be very popular in 2022:
"It has been operating since 2017 and over the years, it managed to establish itself as one of the most secure and most trustworthy crypto apps on the market.
As we are about to see, one of the features that make ChangeNOW stand out from the crowd is the fact that it does not have any trading limits and allows users to instantly buy, sell, or exchange their digital assets."
ChangeNOW Independent Reviews
A number of notable financial media outlets wrote reviews about ChangeNOW last month. It is an honor to hear such praise about our services:
"You can rely on this platform to provide you with the best crypto trading and/or swapping experience. It supports over 380 digital assets, has no hidden fees, and does not require you to register an account to use it." – Cryptonews.com.
"ChangeNOW is at the forefront of crypto innovation. In addition to consistently adding new popular assets such as DeFi and metaverse tokens, the platform offers discounted swap rates on a regular basis. In its NOW Wallet, it has also added support for NFTs and the ability to stake its BEP-2 NOW Token." – Cryptonewsz.com.
"It's easy to conclude that ChangeNOW is legit by the many positive reviews and the high-quality products it releases and improves. As more customers demand top-of-the-line crypto solutions, ChangeNOW continually improves its products and responds to user needs." – Cryptonews.com.
By the way, Coindoo.com published a guide that explains how one can acquire Metaverse tokens through ChangeNOW. It's great to know that our platform is considered one of the best solutions for this crypto need:

"ChangeNOW is the easiest way to get in quickly and without additional hassle, whether you want to use metaverse tokens to purchase things in a virtual world or to hold them in hopes that the price will rise."
Crypto Opinion with Mike Ermolaev
Our Head of PR Mike Ermolaev continues a series of exclusive interviews with experts from all over the crypto world. Last month Mike talked to Radio Caca's Head of Marketing Vitaliy Tyan and discussed the "truest" DAOs, NFTs, Metaverse, and Web 3.0 reshaping reality.
The Q&A is available on Benzinga.com and in our blog.
Thanks for checking in with us and stay tuned for updates, exclusives, and reviews in May!
Cheers,
ChangeNOW team