AssangeDAO Raises 41 Million Dollars to Free Julian Assange
A DAO created to fight for Julian Assange's freedom has recently raised about 40 million USD in the largest fundraiser in Juicebox history.
AssangeDAO: the Julian Assange Rescue Ship
AssangeDAO is a decentralized autonomous organization that was formed on the 10th of December, 2021. The organization was set up in a bid to garner funds for Wikileaks founder Julian Assange who is currently facing extradition to the US and a possible 175-year sentence.
According to their website, the organization is working to build a strong support network that would help raise funds for Julian's legal fees, increase public awareness of his case, and act as a powerful voice in the pronouncement of his freedom.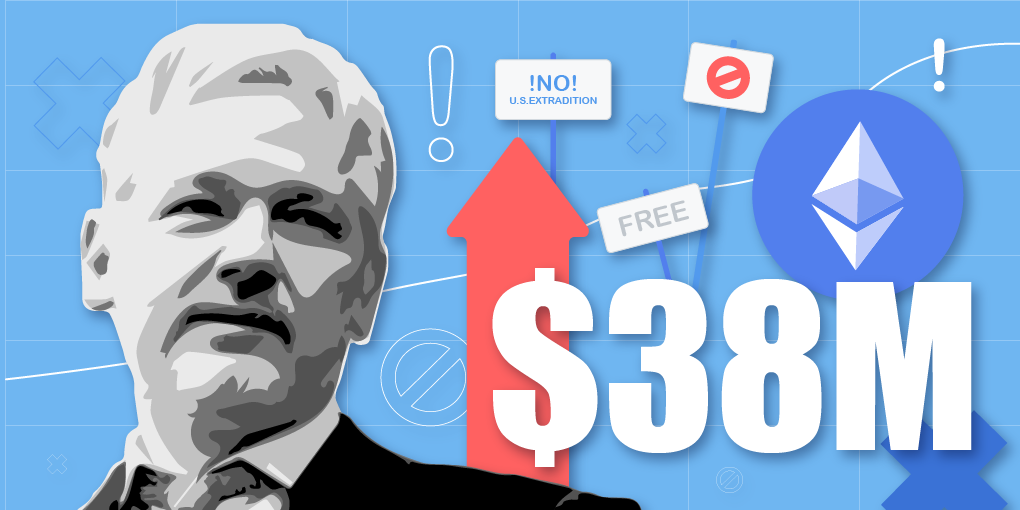 The organization was reportedly inspired by the FreeRossDAO, another decentralized organization created to battle what was allegedly a miscarriage of justice. Ross Ulbricht, the subject of the DAO, was indicted on several counts, including computer hacking and distribution of narcotics, despite a general outcry against his arrest, with over 250 organizations and individuals in support of his innocence. Ulbricht is currently serving two life sentences without the possibility of parole until after 40 years.
AssangeDAO is presumably fighting to avoid this sort of outcome. Since its inception, AssangeDAO has successfully raised more than 13,482 Ether, which amounts to more than 41 million USD. The DAO has become the highest-grossing fundraising project in Juicebox history, surpassing ConstitutionDAO, which has raised about 11,613 ETH.
In exchange for their contribution, participants receive a governance token, dubbed JUSTICE. This token enables them to participate in decisions that will direct the future of the DAO.
AssangeDAO is also planning an NFT auction in collaboration with Pak, a popular digital artist. The soon-to-be-released NFT collection is dubbed Censored and consists of one single unique NFT. The collection is set to be auctioned off on a customized website on the 7th of February, 2022. Proceeds from the auction will go to Assange's legal defence fund and a public campaign to raise awareness of Julian Assange's plight.
Julian Assange is currently being held in a Belmarsh prison in London, awaiting court rulings.
You can buy or trade any of your preferred tokens for Ethereum (ETH) on ChangeNOW without any registration.
Welcome to the NOW experience! The ChangeNOW team presents you with the new community-inspired crypto wallet – NOW Wallet. For safe and efficient asset tracking, try our crypto portfolio tracking app – NOW Tracker.